The Real Reason Bam Margera Is Suing Johnny Knoxville And Others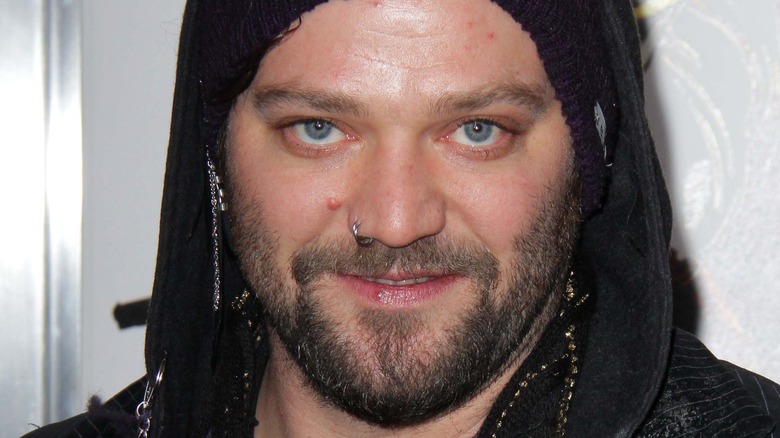 Shutterstock
Brandon "Bam" Margera, one of the original faces and creators of the "Jackass" franchise, is suing Johnny Knoxville, MTV, Paramount, and others for discrimination, a breach of contract, and fraud according to a lawsuit filed on August 9.
The fourth installment of the "Jackass" movie franchise, "Jackass Forever," is slated to open in theaters on October 22, according to IndieWire. Margera claims that the defendants used his ideas in the upcoming film and then fired him illegally so that they could essentially steal the movie from him without properly compensating him for it.
Margera's attorney, Eric George, said, "While Margera has given Jackass—quite literally—more than two decades worth of his blood, sweat and tears, the defendants have not repaid him in kind." His lawyer also brought up Margera's history of mental health issues, a bipolar diagnosis, and addiction issues as reasons why his termination was "inhumane" and unlawful. Here's what Margera wants in return.
Bam Margera wants an injunction against the release of Jackass Forever and millions of dollars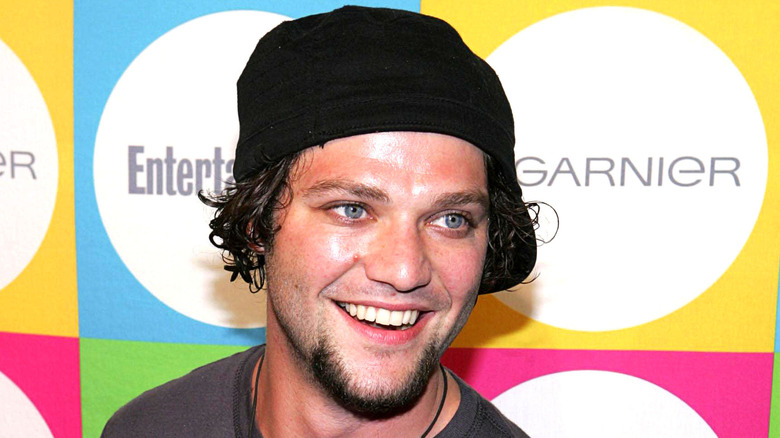 Shutterstock
As compensation for his alleged unlawful termination, Bam Margera is seeking a permanent injunction against the release of "Jackass Forever" as well as millions of dollars, according to the lawsuit. "I am pissed-off, angry, hurt, and shattered that Johnny (Knoxville), Jeff (Tremaine), Spike (Jonze) and the studios and producers ripped off my creativity, content, and stunts to make this movie, fired me without justification, and refuse to pay for my work; I created this franchise before any of these guys ever got involved," Margera said in a statement provided to Entertainment Weekly.
For historical context, Paramount issued a contract with Margera in March 2020 for a fourth film in the "Jackass" franchise. However, in the contract was a "Wellness Agreement," which stipulated that he had to undergo drug tests at any time. According to Variety, it was director Tremaine and Knoxville who visited Margera in rehab in 2019 and "coerced" him into signing the agreement.
Things took a serious turn when in August 2020, Paramount terminated Margera's contract, after he had put in time and labor into developing ideas into the upcoming film and even filmed scenes. The termination came because one of Margera's drug tests showed that he was taking Adderall, which was prescribed to him "to treat his attention deficit disorder," according to the lawsuit. Allegedly, the production company knew about the prescription and still fired him.