The Real Reason Bam Margera Says He Was Forced To Go To Rehab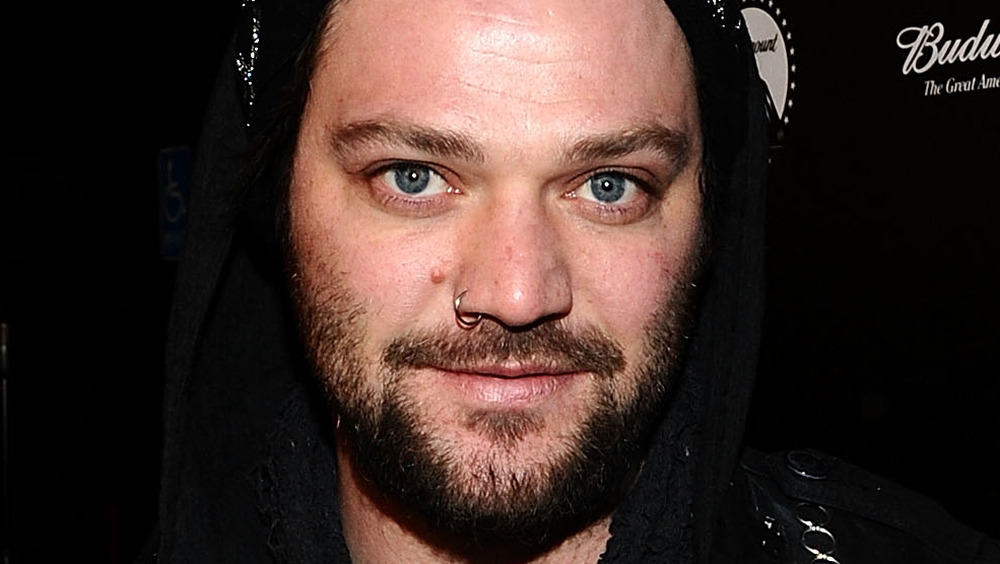 Michael Buckner/Getty Images
The following article includes mentions of suicidal thoughts and drug abuse.

Brandon "Bam" Margera has long been an iconic staple of the Jackass franchise. But he hasn't been in the spotlight as much because of his ongoing struggles with addiction. Throughout the years, Margera has gone to rehab several times, according to the New York Post.
Although the production of Jackass 4 was in the works, Margera told TMZ in February 2021 that he got fired from the film. The reason, as the outlet reported, was because he couldn't uphold his contract requiring he seek help for his addiction. In response, Margera released several videos on social media calling for fans to boycott the fourth film. However, as a later publication by the New York Post notes, he has since taken them down.
As TMZ reported, Margera was required to provide drug tests, seek therapeutic help, take prescribed medication, and commit to staying sober. However, he allegedly was not able to do so, even though he did enter rehab. Here's what Margera had to say about the experience.
Bam Margera called his time in rehab 'torture'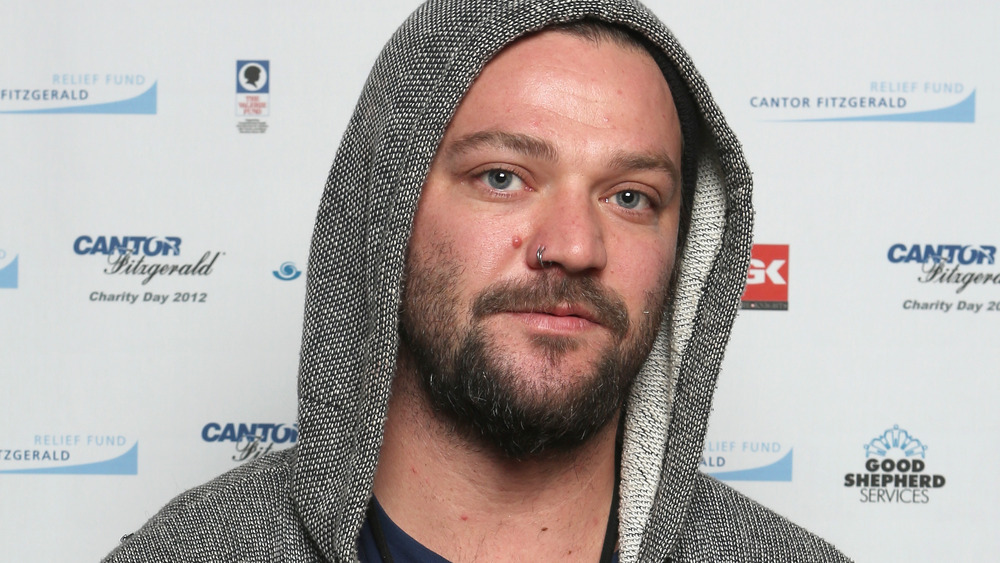 Mike Mcgregor/Getty Images
Bam Margera spoke to TMZ on April 2, 2021, and got candid about his experience in rehab. The stuntman claimed that Jackass producers "forced" him to go to rehab. "It was the definition of f–king torture," Margera said. "They tortured me!" Margera claimed that Jackass OG Johnny Knoxville and producers told him he had to get treatment in order to work on the movie.
But Margera said they didn't make it clear what was expected of him. "I went there thinking I was going to do 30 days, but they insisted that I do 90 days," Margera said. Margera told TMZ that at rehab, he was prescribed 18 different prescriptions, but Knoxville didn't agree with some. Margera sarcastically said, "Dr. Knoxville said, 'You're allowed to take all of that except Adderall and Klonopin.'" Margera added, "I'm like, 'Who are you to say this is what the doctors say I need?' ... And then it led to suicidal tendencies on all 18 medications I was on."
Since Margera has been dropped by Jackass, he has continued sharing his thoughts on Instagram, including one post where he said he was "too Jackass for Jackass."
If you or someone you know is having suicidal thoughts, please call the National Suicide Prevention Lifeline at 1-800-273-TALK (8255) or text HOME to the Crisis Text Line at 741741.
If you or someone you know is struggling with substance abuse and mental health, please contact SAMHSA's 24-hour National Helpline at 1-800-662-HELP (4357).