Jackass Star Bam Margera Opens Up About Past Eating Disorder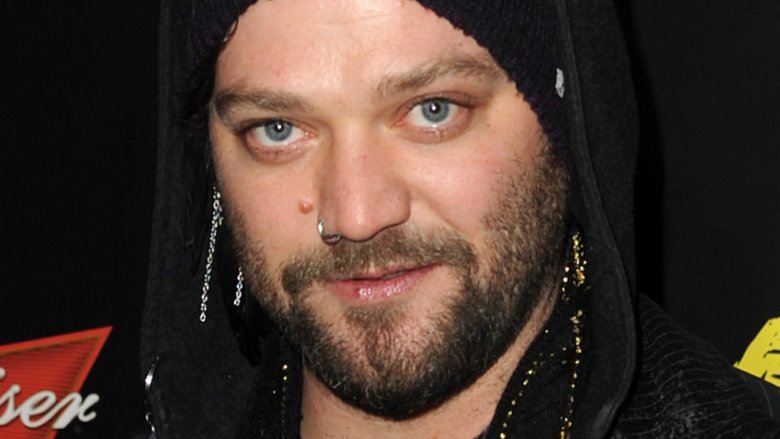 Getty Images
The professional skateboarder just got real about his past demons.
In an episode of Viceland's Epicly Later'd, the Jackass star revealed that he'd secretly battled bulimia while simultaneously suffering from an addiction to alcohol. And, according to his parents, April and Phil Margera, it all started when Bam began partying.
"He always wanted to have this very slim, slim look," Bam's mother said. "A lot of it happened when he became good friends with [HIM singer] Ville Valo."
Recalling his hangouts with Valo, Bam, 37, told the show, "I remember when me and Ville Valo were out in London and he woke up at noon, opened up the mini bar and cracked open a beer. That was the first time I was introduced to day drinking," adding, "I didn't start officially drinking until maybe 24 or 25. Then the rock star life and drinking spun out of control."
And, seemingly as a result of his newfound drinking habits, Bam developed an eating disorder, bulimia. After eating out at a restaurant, Bam would apparently visit the bathroom to expel his meal. "I'd say, 'Are you throwing up?' And he says, 'Yeah, yeah. Sometimes I throw up and that way I'm not gonna get fat,'" April recounted.
Fortunately, however, Bam seems to have taken back control of his life. He and his wife, Nicole Boyd, are expecting their first child together—a son who've they've already named Phoenix Wolf.
While we wait for the birth of Bam's child, learn all about other stars who've struggled with eating disorders.