The Hardest Part About Being A Female Rapper For Chanel West Coast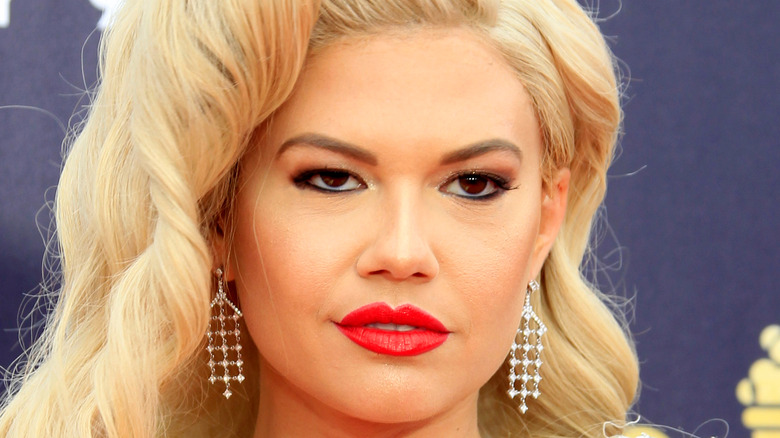 Shutterstock
Some Chanel West Coast fans only know her because they've heard her bubbly laughter on the reality series "Ridiculousness." However, her childhood dream wasn't to be filmed reacting to the bodily injuries of daredevils seemingly with a death wish. When she was growing up, she aspired to be a rapper just like her idol, Tupac Shakur.
In 2017, Chanel told 1010 Wins that she was introduced to the nightclub scene when she was just 8 years old, thanks to her father's job working as a DJ in New York City. "I would help my dad carry milk crates of records, and we would go to certain gigs of his," she recollected. She tried to help her dad out by recommending songs for his sets, and she imagined hearing her own voice captured on vinyl. "I remember just dreaming of one day my dad pulling out my record to play," she said.
Chanel began recording music in 2009, and her rapping ability helped her land a role on "Rob Dyrdek's Fantasy Factory." Dyrdek discovered his future "Ridiculousness" co-star through her MySpace music page. "I rapped for one episode, and then he [Rob] wanted me to be on it permanently," she told Bootleg Kev of Power 98.3 in 2013. During that same interview, she announced that she had signed with Lil Wayne's Young Money Entertainment. The connection gave her major cred as a musician, but Chanel discovered that it didn't make navigating the hip-hop scene as a female artist "Eazy."
Male musicians have tried to take advantage of Chanel West Coast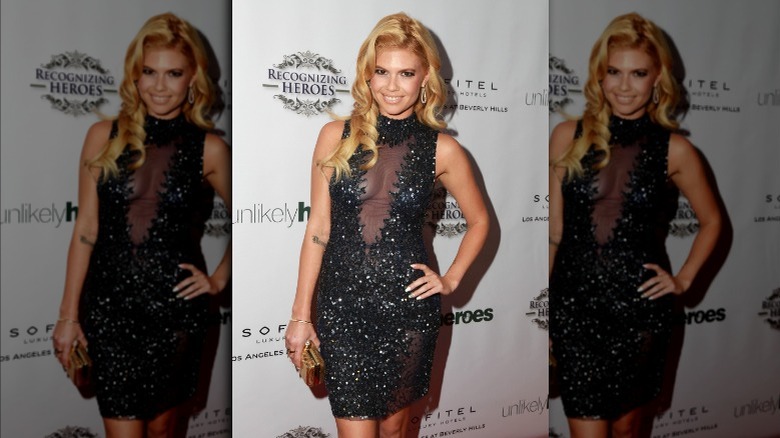 Shutterstock
Chanel West Coast has worked with many popular male artists throughout her career, including Snoop Dogg, French Montana, and Ty Dolla $ign (via Rap-Up). While she's earned the respect of many of her male peers, she's learned that there are guys in the music business who prey on female artists. On "Pedis & Mimosas," Chanel said that the hardest part of being a woman in the hip-hop industry is men like this making erroneous assumptions about her. "A lot of people think that you want to hook up with them, or maybe they'll try to work with you, and that's their intention," she stated.
The singer explained that "there are a lot of girls who are willing to do anything" to further their careers, so men believe she's the same way. She revealed that she's seen other women benefit from their willingness to play this sad game and confessed that their success has made her question her decision to rely solely on her talent. "Do I need to give in and do these things that other people are doing to make it?" she recalled thinking. However, she eventually learned that she was capable of making it on her own. She told "Shirley Temple" host Shirley Ju that she used her own money to produce her debut album "America's Sweetheart." "All my videos, all that, it's all me," she added. "I come with everything, all the concepts." 
How Nicki Minaj negatively impacted Chanel West Coast's career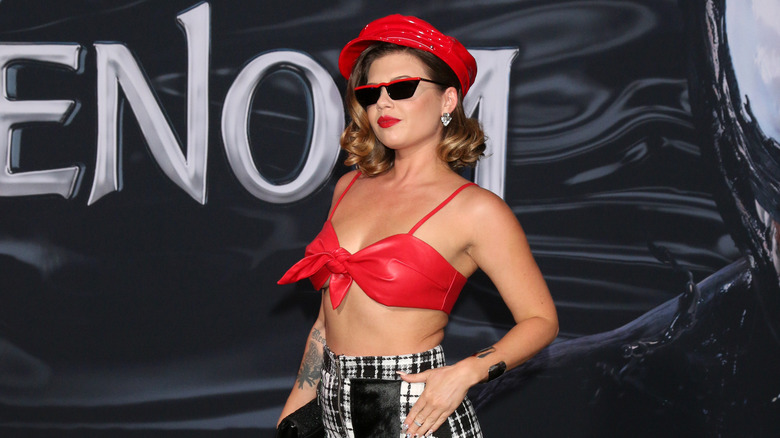 Shutterstock
An industry rife with predatory men wasn't the only challenge Chanel West Coast faced as she attempted to make her music dreams a reality. During her "Shirley Temple" interview, she blamed rapper Nicki Minaj for her exit from Young Money. Chanel said that "certain people" just weren't "feeling me being part of the clique." When Shirley Ju asked her if she was referencing Minaj, she answered in the affirmative. During a 2019 interview with "No Jumper," she accused Minaj of not supporting other women and having an issue with her. "She hates me," Chanel said pointblank. 
Chanel had waited over a year and a half for her deal with Young Money to be finalized. While her experience was far from ideal and totally altered the course of her music career, she still has nothing but good things to say about Lil Wayne, and even named her dog Weezy in his honor. "Wayne is the s***," she declared on "No Jumper." "I love him for life." She also expressed her belief that female rappers need to be more supportive of one another if they want to really flourish in a male-dominated industry. "I really think we need to come together more and collaborate more, because, as a unit, women would be stronger in hip hop if we worked with each other more," she said.