Inside Christina Applegate's Multiple Sclerosis Diagnosis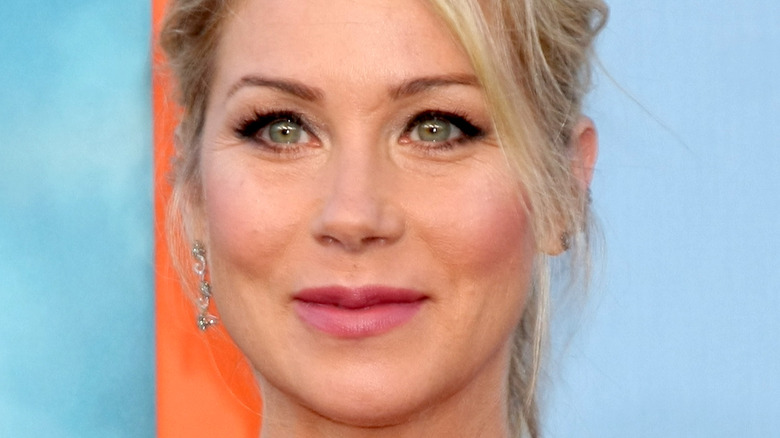 Shutterstock
There are few actors out there with a professional resume like Christina Applegate's. Not only has she appeared in countless iconic movies and TV shows like "Anchor Man" and "Friends," but the actor is as versatile as it gets, taking her talents to the stage, too. Simply put, Applegate is a star that just keeps rising — especially following her role on "Dead to Me." However, she's also had to fight many health battles while navigating her successful career.
In 2008, Applegate was diagnosed with early-stage breast cancer and underwent a double mastectomy. According to Page Six, she also preventively had her ovaries and fallopian tubes removed in 2017 to avoid ovarian cancer, which runs in her family. After her diagnosis, Applegate used her experience to help other women and admitted she felt she had a responsibility to speak out. "When I first came out about my breast cancer I didn't want to talk about it, but I had to, because young women were getting it, and people weren't understanding that," she told People in 2018. "They weren't understanding that women that were 36 were getting breast cancer, or women that were 28 were getting breast cancer, and they were opting not to get MRIs when they were high-risk because of the cost. My activism came out."
Unfortunately, Applegate's health battles aren't over. Scroll ahead to find out about her recent multiple sclerosis diagnosis.
Christina Applegate was diagnosed a 'few months ago'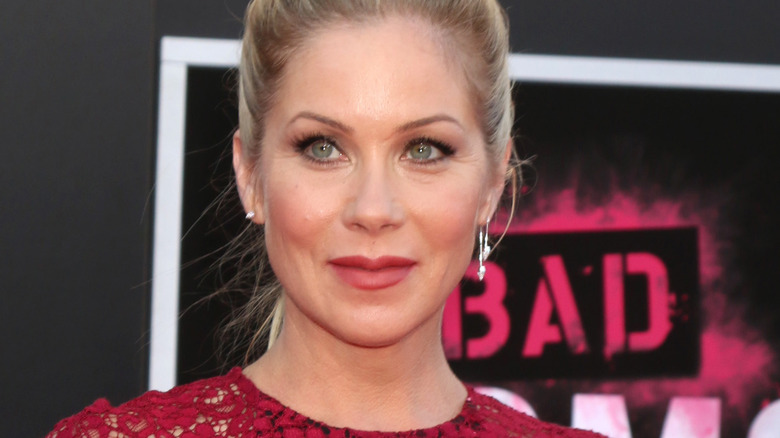 Shutterstock
On August 10, Christina Applegate revealed she's been diagnosed with multiple sclerosis. She announced the news via Twitter, writing, "Hi friends. A few months ago I was diagnosed with MS. It's been a strange journey. But I have been so supported by people that I know who also have this condition. It's been a tough road. But as we all know, the road keeps going. Unless some asshole blocks it." The actor added, "As one of my friends that has MS said 'we wake up and take the indicated action'. And that's what I do. So now I ask for privacy. As I go through this thing. Thank you xo."
According to Healthline, MS is a "chronic condition involving your central nervous system" and though there is no cure for it, management of symptoms is possible. WebMD also notes that "the effects are often different for everyone who has the disease" and that "[s]ome people have mild symptoms and don't need treatment."
The star is not alone in her fight, as her "The Sweetest Thing" co-star Selma Blair also revealed in 2018 that she was diagnosed with the autoimmune disease. Since then, she has consistently updated fans via social media, which includes both highs and lows. Hopefully, the two stars can help each other out through their diagnoses.