Why You Rarely See Camilla Parker Bowles' Children At Royal Events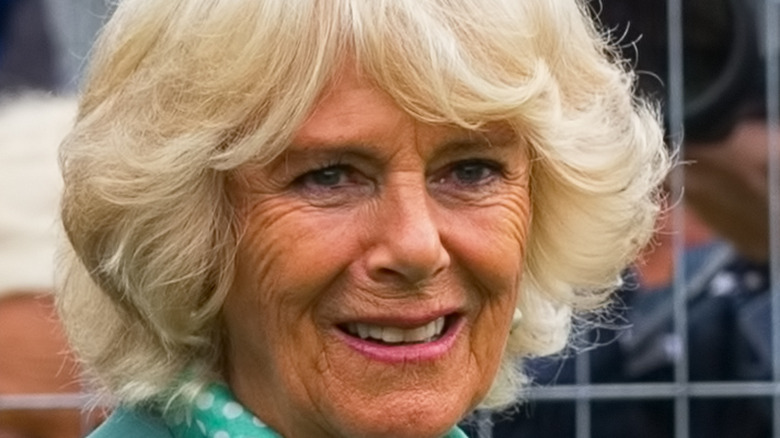 Shutterstock
Camilla Parker Bowles has been a prominent member of the British royal family ever since she married Prince Charles in 2005. And while the royal couple certainly does have a history riddled with controversy, scandals, and affairs, Charles and Camilla have had for the most part a rather drama-free marriage (after their infamous affair during their respective marriages, that is).
Charles and Camilla's lives were always intertwined, both before and after his marriage to Princess Diana. When Camilla married her ex-husband Andrew Parker Bowles, the couple had two children, Tom Parker Bowles and Laura Lopes, and Charles was named as the godfather to young Tom, per Express. In fact, Charles is rather close to both of Camilla's adult children to this day, as Tom even told Australia's A Current Affair, via Express, that his children have an adorable nickname for the future King of England. He told the news program that his children Lola and Freddy call him "Umpa."
If that weren't enough, Laura's daughter Eliza was even a bridesmaid at Prince William and Kate Middleton's wedding in 2011, per Vanity Fair. Seeing how close everyone seems to be, a lot of critics can't help but wonder why Tom and Laura are rarely seen with the royal family. The answer may surprise you.
The truth behind the royal family's relationship with Camilla's kids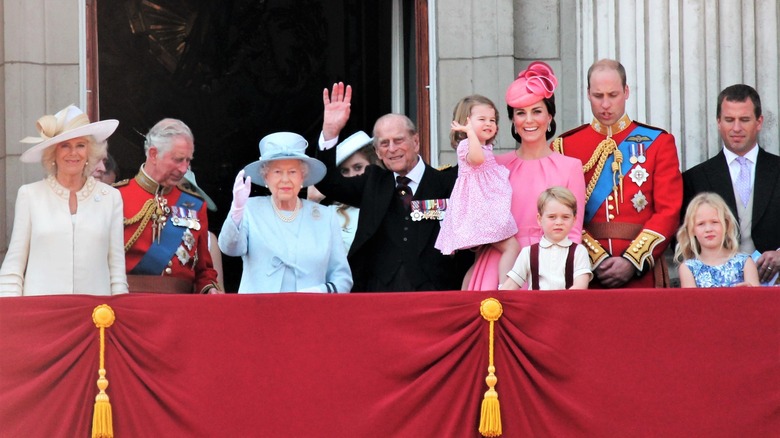 Shutterstock
Despite some alleged tension between Prince William and Camilla Parker Bowles' daughter Laura Lopes over their parents' affair, it looks like they've been on good terms since. Back in 2006, Prince William, Kate Middleton, and Prince Harry were all guests at stepsister Laura's wedding to aristocrat Harry Lopes, according to Hola!. The senior royals have also been seen at public events and royal engagements with Camilla Parker Bowles' son, and the princes' stepbrother, Tom Parker Bowles.
So, why is it that the public don't see Tom and Laura as much as the other royals? According to Tom, he and his sister don't want to deal with all of the public scrutiny that they endured as children when their mother and Prince Charles were having an affair — especially when it comes to the British press and the tabloid media, he revealed to Australia's A Current Affair, per the Daily Mail.
Plus, Tom is aware that everyone has a certain place and role in the family, even joking about it. He told "Good Morning Britain" in an interview back in 2018: "[Laura and I are] not quite part of the royal family, to be honest. My mother married into it. She's part of it." He also joked: "We're the common children. We're just on the side." But he also stated that he "has the greatest respect for the royal family."
This is how Tom Parker Bowles' really feels about Prince Charles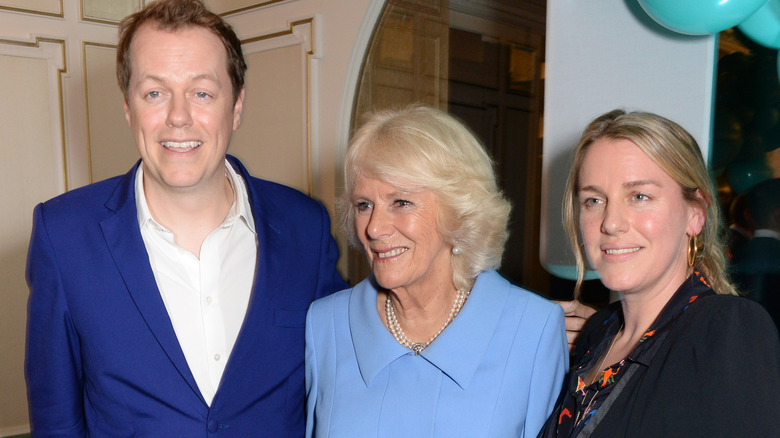 David M. Benett/Getty Images
Despite not truly considering himself as part of the royal family, that hasn't stopped Tom Parker Bowles from becoming a household name in Britain — thanks to his celebrity chef status and of course, speaking out about Prince Charles and Camilla Parker Bowles from time to time. He also has nothing but praise for his stepfather. 
In an interview with Australia's 9 News (via the Daily Mail), Tom said, "All you care about your parents is they're happy and my mother is exceptionally happy at the moment. I've always adored my stepfather; he's always been a kind and good and lovely man, and I don't give a crap what anyone in the press says. I couldn't care less: he is a man of warmth, intelligence and humanity and I think if it ever happens, he will make a fantastic king."
It sounds like the Parker Bowles clan really does like to keep the royal drama at a bare minimum these days.