The Real Reason Normani Is Afraid To Play Her Music For Her Dad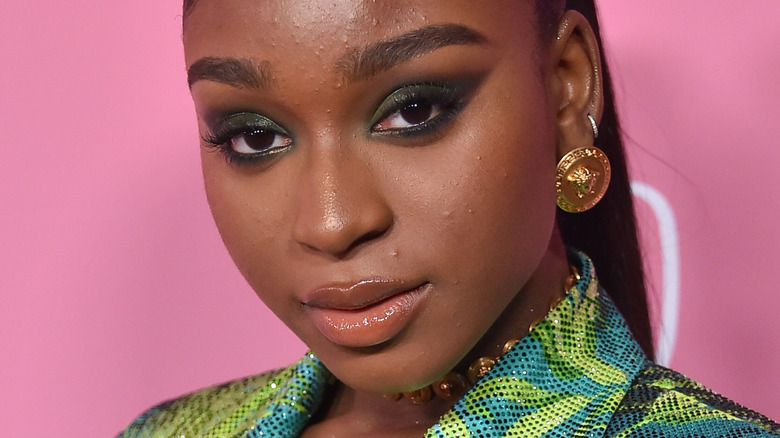 Shutterstock
Normani is embracing her bad self in her newest single featuring Cardi B and the results are oh-so-good. The artist released "Wild Side" in July, nearly one year after the former Fifth Harmony singer was featured on Cardi B's single "W.A.P." "For me, the main goal was really just embrace my sexuality," Normani said in a radio interview with Los Angeles-based station Power 106. "I'm a grown woman, I'm 25. I've evolved so much over the course of the last two years, so visually I felt like that had to be in alignment with that."
Normani's career since Fifth Harmony has come with much praise and high expectations. The artist's forthcoming debut album sees the bar set at an all-time high. "I never had room to make mistakes," the artist said to Ebro Darden on Apple Music. "[It's] beautiful and I'm very honored by that, but at the same time, it's scary."
Normani wasn't just worried about the critics when it came to releasing "Wild Side." She revealed to Apple Music she was "terrified" of what her parents would think; especially her father. Here's why.
Normani was nervous about playing 'Wild Side' but her dad loved it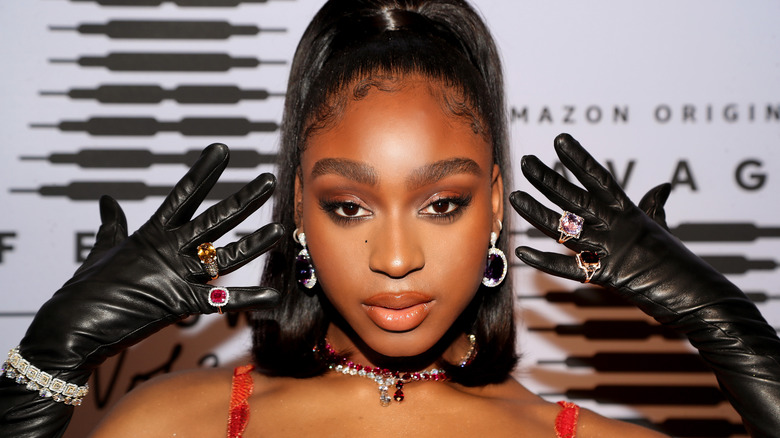 Jerritt Clark/Getty Images
In the interview on Apple Music on August 3, singer Normani admitted she "was so terrified to play this song for [her] dad ... terrified." The artist continued, revealing she kept "avoiding" playing her single "Wild Side" for her dad due to its sexual lyrics. "He kept asking to hear the record because everyone else heard it but he didn't hear it," Normani said. "And my dad is my biggest fan ... he works nightshifts. He hustles for his family and so to get through the night sometimes he listens to all my records and he was dying to listen to this one and I was just like, 'Dad, um, I'll play it for you later.'" Ha! 
Luckily for Normani, her mother took on the task of playing the Cardi B collab for her dad. "He was like 'That s*** is hard.' He's like 'that s*** is fire' and he told me all the time, every single day, I kid you not: he's like, 'Are you ready to take over the world? Are you ready to take over the world?'"
Normani previously shared to Los Angeles' Power 106 that her single helped her mother while going through chemo radiation after a breast cancer diagnosis. "Wanting me to update her ... on how the music is coming really got her through that and it got my family through the darkest time of our lives," she said.