Whatever Happened To Nash Grier?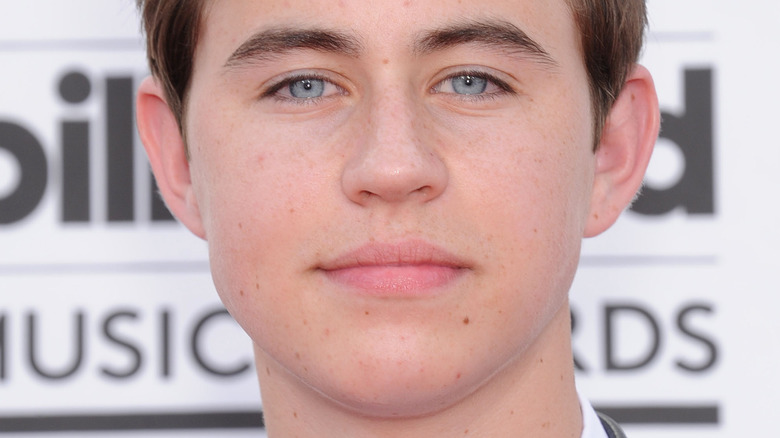 Shutterstock
Hamilton "Nash" Grier got his start by posting videos in 2013 to the then-uber popular social media platform, Vine. He would tour the country meeting fans with a group of guys through an event called Magcon, per J-14.The acronym stood for "meet-and-greet convention," and included other popular members like Cameron Dallas, Shawn Mendes, and Taylor Caniff. While the rise in Vine's popularity coincided with other social media sites like Tumblr and Instagram, Magcon seemed to disappear overnight.
Grier, who was 16 when he became internet famous, was known in the group for being the sensitive one. However, that sensitivity didn't prevent him from various controversies, including posting homophobic content on Vine in 2014, which led him to post an apology on Twitter after being called out by former YouTuber Tyler Oakley. After Vine disappeared, most of the attention garnered by the men of Magcon did, too. Despite being a little more under-the-radar, Grier, now in his 20s, has been up to quite a lot in the years since. This is what happened to Nash Grier following his teenage fame.
Nash Grier had his first child with Taylor Giavasis
Four years after meeting Taylor Giavasis, Nash Grier welcomed a son, named Malakai Giavasis-Grier, with her. "Tay gave birth to a 10 pound 4 ounce baby after a completely unmedicated 26 hour labor IN THE LIVING ROOM! You're superhuman," he tweeted in September 2019, tagging Giavasis in the tweet. Earlier that year, Grier had also proposed to Giavasis. Given that they both have shared their lives and relationship on YouTube, their engagement and pregnancy was documented in various videos.
In a YouTube Q&A from November 2020, Grier opened up about how having a son changed his relationship with Giavasis. "When our relationship started heating up, I definitely was prioritizing her, just in every aspect of life. I was always thinking about her and what she was doing and what she wanted to do. As soon as he was conceived even, that focus switched to him," he said. 
Giavasis also answered questions in the video and agreed that their son was at the forefront of their lives. "We aren't in the front seat of our relationship anymore. It is about Malakai. It is about us working together ... I feel like it forces us to communicate properly," she said. She added that sometimes she "wants a huge fairytale wedding," but other times her social anxiety turns her off of the idea. The pandemic has also factored into their engagement, as Grier noted that it feels like a wedding might never happen amidst COVID-19.
Nash Grier has future acting roles to support his family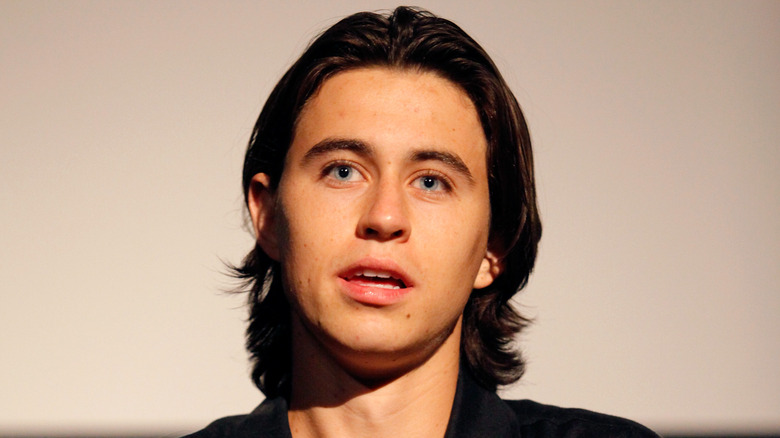 Tibrina Hobson/Getty Images
While Nash Grier's main platform is YouTube these days, it hasn't stopped him from testing his hand at various acting parts along the way. In 2019, Grier played TJ in MTV's "Scream: The TV Series." He is also set to play Gergot in another television show, "I Am Mortal," which is in post-production and is supposed to premiere in late 2021, per IMDb.
During a 2016 interview with The Charlotte Observer (via J-14), Grier spoke about his acting aspirations. "What I want to do is tell stories. I want to bring stories to life," he said. "I started doing that naturally, without even knowing it, as a kid — on a phone, on a desktop computer, I started to tell stories, to record stories, and eventually fell in love with the whole language of telling stories."
In addition to live acting roles, Grier has also developed a love for voicing animated characters through parts in "Air Bound" and "Gnome Alone." He has also teased more potential roles in the field of cartoons, notably tweeting in 2017, "I love animated movies/shows. Get ready for a few more projects in that realm." It seems like Grier is still making quite the career for himself, also while raising a child.