The Real Reason Sharon Osbourne Left X Factor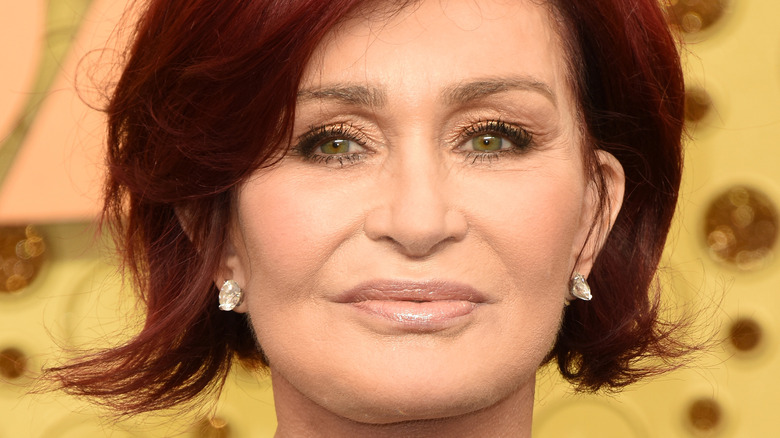 Shutterstock
Sharon Osbourne was a judge on the U.K. "X Factor" back in the day. Known for her fiery, unpredictable comments, Sharon worked on the competition show from 2004 to 2018. At the time, her surprising comments seemed lighthearted as she tended to joke with co-host Simon Cowell. But it didn't take long for her comments, toward contestants and Cowell, to take a stark turn.
Osbourne unexpectedly left the singing competition show in 2018. Yet, following her exit from one reality television show, Osbourne continued on to others — one gig being a panelist on the daytime talk show "The Talk" where she had been a member since 2010. Yet, in March, Osbourne left the Emmy award-winning show for her remarks in support of Piers Morgan. Morgan had claimed following the Oprah interview with Prince Harry and Meghan Markle, that he didn't believe anything Meghan said, sparking controversy. As a friend of his, Osbourne felt she needed to support, and defend, Morgan.
But many were upset with Osbourne's position and behavior during the show including viewers, fellow co-hosts of the show, and the production crew of "The Talk." Since Sharon has left two different reality panel shows in recent years, it comes to question, why did Sharon Osbourne leave the "X Factor?"
Sharon Osbourne went off on Simon Cowell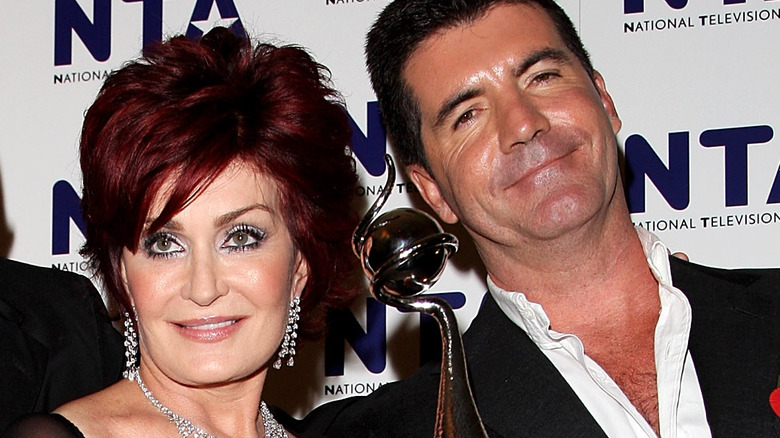 Dave Hogan/Getty Images
With any breakup — whether personal or business-related — things can get messy. Sharon Osbourne leaving the "X Factor" is no different. After being a regular judge on the show with co-host Simon Cowell starting in 2004, Osbourne claimed in 2019 that the reason she was no longer on the competition show was that Simon thought she was too old.
The star revealed on "The Talk" that she had been offered to join the "Masked Singer" as a judge, but was forced to turn the opportunity down due to another contract — though Sharon did not explicitly say that contract was the "X Factor." Osbourne said, per People, "I was signed to go to England. And then Simon Cowell changed his mind and thought I was too old." She claimed that Simon said, "She's old. We need somebody young." In a mock response to Cowell, she quipped, per USA Today, "If you want young, fire yourself. And, get rid of those man (breasts), and you'll be fine." Ouch!
Oddly enough, Osbourne wrote on Facebook (via Vanity Fair) wishing the "X Factor" continued success and stated that Simon had been so gracious to her. That happened shortly after Osbourne did an interview with Howard Stern where she fired a number of hurtful comments at "X Factor." Sharon called the child contestants on the show "little sh**s" and said that they "all suck" before calling Simon calling him a "pain in the ar**," per the outlet.
Sharon Osbourne's X Factor exit feels familiar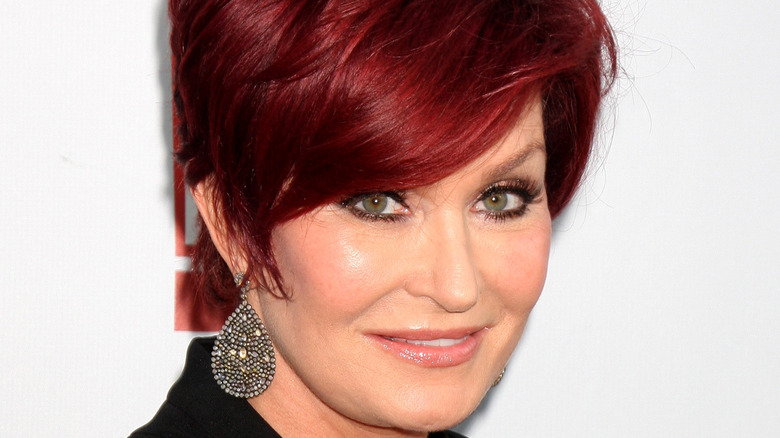 Shutterstock
After the Howard Stern interview, and Sharon's announcement of her exit, the "X Factor" put out a statement of Sharon's leave saying that, "Sharon has decided not to return to this year's show," but stated that she would always be a part of the "X Factor" family.
Similar to the "X Factor," Osbourne's departure from "The Talk" wasn't so smooth. CBS, which airs the show, said the star's comments and behavior "did not align with our values for a respectful workplace." Days after the "The Talk" controversy, Sharon put out an apology on Twitter for her behavior, saying, "To anyone of color that I offended and/or to anyone that feels confused or let down by what I said, I am truly sorry."
But after apologizing, Osbourne went on the offense in discussion with Bill Maher. "It's not fair," she lamented about so-called cancel culture, believing the current social climate led to her exit. "Because it isn't about being a racist, it's about maybe not knowing about what is correct and woke for your language that day. Because it changes from day to day — what is correct and what isn't." Some might argue the star can't help but get in her own way.