Sharon Osbourne Doubles Down In First Interview Post-The Talk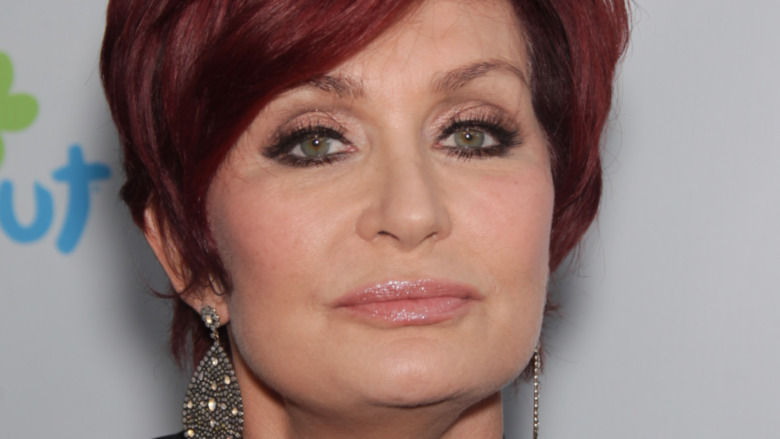 Shutterstock
Sharon Osbourne's drama with The Talk, the CBS daytime show she co-hosted for almost 11 years, isn't over just yet. The star — who departed the program in March 2021, sat down with late-night host Bill Maher on April 16 to share her side of the story, getting candid about why she feels wronged.
The one-on-one chat came days after The Talk broke its hiatus on April 12. In the first episode without Sharon, the remaining co-hosts spoke with Dr. Donald Grant, a diversity, equity, inclusion, and justice advocate, about the March 10 fight between her and Sheryl Underwood. "I'm not tearing up because you've hurt me or I want some sympathy," Underwood said of the moment she failed to make Osbourne see why her defense of Piers Morgan was problematic. "I'm tearing up because I have to restrain that." She also worried about being stereotyped as an "angry Black woman."
Of course, Osbourne has proven herself as someone who prefers to have the last word, with her appearance on Real Time with Bill Maher as the latest example. "Disagreeing with someone does not make you a racist," she argued to Maher. But wait — that's not all. Here's what else she had to say about her controversial departure from The Talk, as well as the accusations she's racist.

Sharon Osbourne brushes off those 'disgruntled ladies'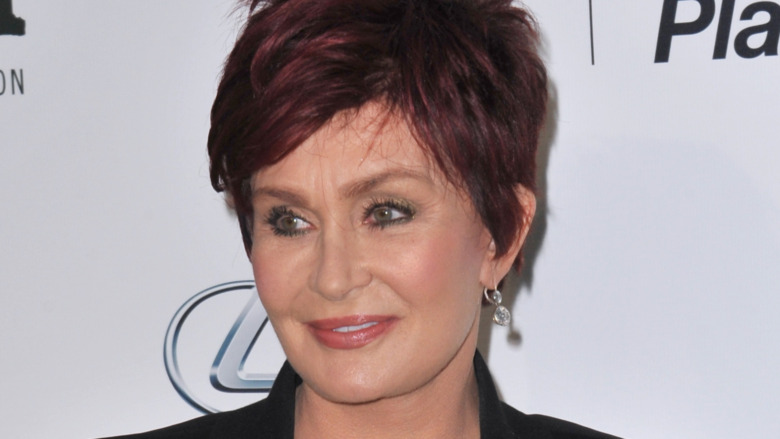 Shutterstock
Sharon Osbourne didn't hold anything back in her discussion with Bill Maher, revealing she feels "so many different things" about leaving The Talk. "I'm angry, I'm hurt," she confirmed. However, she remained steadfast in her belief she'll persevere — "I'm a fighter," the ex-host declared.
When Maher tried to figure out the heart of the controversy surrounding Osbourne's exit, including the accusations of racism, she said, "I've been called so many things in my life. I'm so used to being called names. But a racist is one I will not take." Maher agreed with her take, scoffing, "You have to agree with everything Meghan Markle says or you're a racist? Is this the standard now?" Maher also read a quote from The Talk co-host Elaine Welteroth for Osbourne to respond to: "I think when you deny a woman, or a woman of color, their truth and their experiences, you're not just denying them, you're denying that of every woman and woman of color who sees themselves in this person's story." Osbourne simply said, "She's entitled to her opinion, and Piers [Morgan] is entitled to his. And that's what it's all about."
Maher then asked Osbourne about accusations she used racist and homophobic language toward former co-hosts, allegations Leah Remini and Holly Robinson Peete have publicly made. "I never, ever said that Leah Remini was a whatever she said ... I don't even use those words. They're not even in my vocabulary." Osbourne denied Peete's claim that she got her fired, concluding, "It's disgruntled ladies."
Sharon Osbourne goes off on so-called cancel culture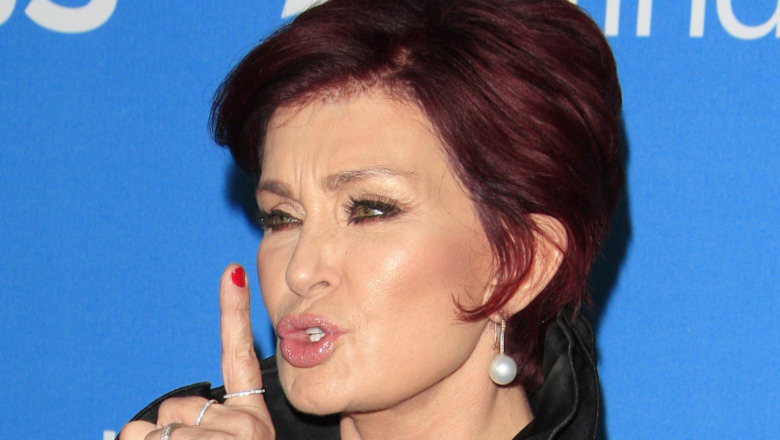 Shutterstock
When the topic of "cancel culture" came up, Sharon Osbourne became very animated, reiterating once again that she'll be "fine" no matter what. She then launched into a monologue about people who aren't as fortunate as her, telling Bill Maher, "But what about the people that are cut from the knees down and they can't afford to go get lessons on what's politically correct and how to talk to people. What happens to them?" She added, "You know? It's not fair. It's not fair. Because it isn't about being a racist, it's about maybe not knowing about what is correct and woke for your language that day. Because it changes from day to day — what is correct and what isn't."
Osbourne also brought up how Elaine Welteroth gave her White Fragility by Robin DiAngelo to read, saying, "I read it and some of it is very informative. And the other I'm like, I don't agree with you." Maher nodded along in agreement as the ex-host shared her opinion.
The interview ended with Osbourne doubling down, once again proving she doesn't have many regrets about how her departure from The Talk unfolded.