Sharon Osbourne Erupts On The Talk After Defending Piers Morgan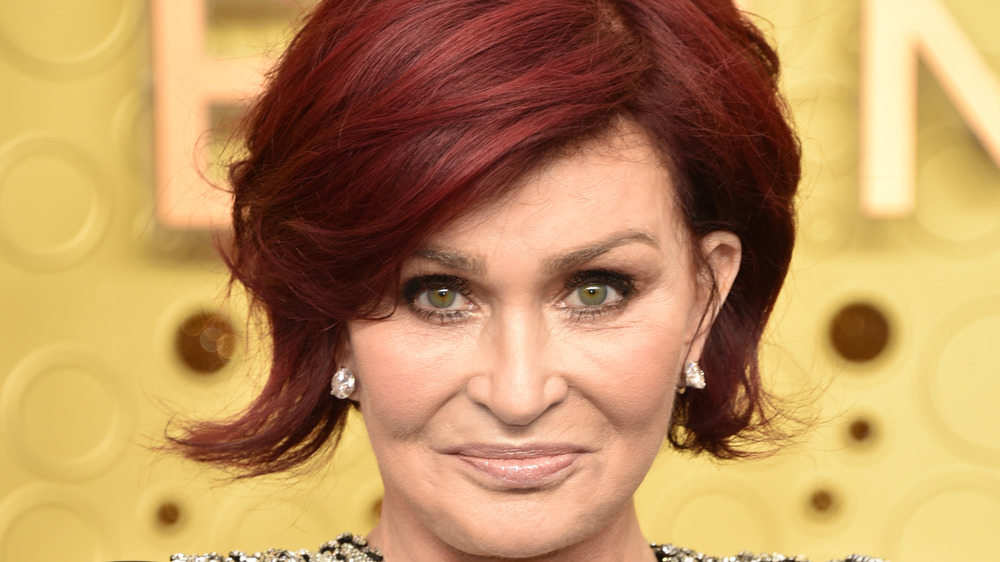 John Shearer/Getty Images
Sharon Osbourne has found herself in some hot water again. But first, let's recap the drama. Osbourne first faced criticism when she defended Piers Morgan's negative comments regarding the exclusive tell-all interview with Prince Harry and Meghan Markle, which CBS aired on March 7, 2021.
Morgan received intense backlash for discussing his view on Good Morning Britain the morning after it aired. "I don't believe a word she says," he stated. "I wouldn't believe her if she read me a weather report." His comments about Meghan were not received well, especially since the interview included Meghan's admission that she had suicidal thoughts and her claim that a member of the royal family had expressed concern about what color Archie's skin would be. Morgan ended up resigning from the show on March 9, per AP News. "@piersmorgan I am with you. I stand by you," Osbourne tweeted soon after. "People forget that you're paid for your opinion and that you're just speaking your truth."
Following Osbourne's head-turning tweet, The Talk co-host Sheryl Underwood sat down with her during the show's broadcast on March 10 to discuss why her defense might appear problematic. However, Osbourne quickly got frustrated, asking Underwood to give more examples of why Morgan was wrong to state what he did — and Twitter had something to say. Keep scrolling to learn how Twitter reacted to Sharon Osbourne's controversial moment on The Talk.
Twitter was uncomfortable with Sharon Osbourne's reaction
In a clip from the March 10, 2021, episode of The Talk, Sharon Osbourne appeared angry when Sheryl Underwood called her out for defending Piers Morgan and tried to explain how her friend's commentary might be perceived as racist. "Don't try and cry 'cause if anyone should be crying it should be me," Osbourne began while holding a tissue in her hand. "This is the situation. You tell me where you have heard him [Morgan] say, educate me, tell me when you have heard him say racist things. Educate me. Tell me."
"It is not the exact words of racism. It's the implication and the reaction to it. To not want to address that because she [Markle] is a Black woman and to try to dismiss it or to make it seem less than what it is, that's what makes it racist," Underwood responded in a calm tone. "But right now, I'm talking to a woman who I believe is my friend and I don't want anybody here to watch this and say that we're attacking you for being racist." As Underwood continued to speak, Osbourne laughed and said that it was too late.
Twitter went wild following the discussion, with many slamming Osbourne for her dismissive attitude. "That was uncomfortable to watch Sheryl Underwood try and explain to Sharon Osborne why Social Media thinks she's racist," one person wrote. Another tweeted that Osbourne was destroying her career, while an additional viewer said Osbourne was "tone-deaf." Someone else joked, "Sharon Osbourne about to walk off The Talk set like Piers Morgan this is so funny."