Inside The Talk's First Episode Without Sharon Osbourne
Shutterstock
The Talk has moved on without Sharon Osbourne. The now-former co-host of the daytime talk show left her longtime gig behind in March 2021 under some rather controversial and arguably shady circumstances.
The drama surrounding Osbourne first sparked on March 10, 2021, when she publicly defended her friend and fellow TV personality Piers Morgan after he had gone after Meghan Markle and her bombshell interview with Oprah Winfrey. That led to a tense situation with her co-hosts — including a moment when she "demand[ed]" that "Sheryl Underwood 'educate' her about racism on live air," according to The Hollywood Reporter. Not long after, Osbourne's former co-hosts Leah Remini and Holly Robinson Peete accused her of making racist comments in the past. Although Osbourne attempted to apologize for what had happened and had claimed to have done "some reflection," it wasn't enough and, per THR, The Talk's network, CBS, revealed on March 26 that she would no longer be with the show.
Not only are Osbourne's fans wondering what she'll do next, but there are plenty of people who are interested to learn what the first episode of The Talk was like without its former co-host. Well, read on for what went down during the April 12, 2021, EP!
Sheryl Underwood opens up about feeling 'trauma'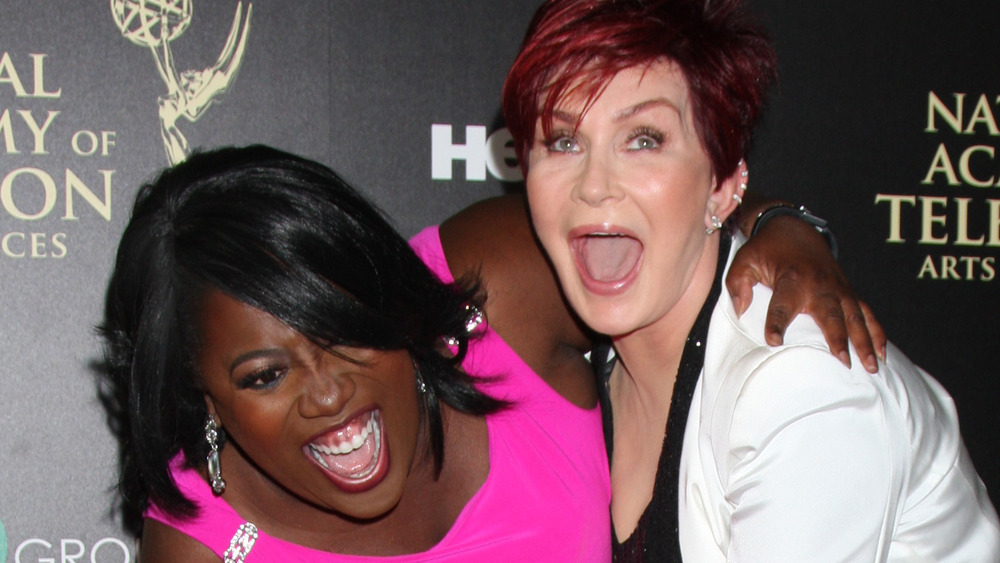 Shutterstock
Following The Talk's hiatus, the show returned on April 12, 2021, with a plan to address the "volatile" conversation that took place and prompted Osbourne's exit from the show. Underwood opened the program's return with a message from backstage, stating, "During our break, Sharon decided to leave The Talk. Over the next hour, we will discuss what occurred." Adding that they are taking the time to talk about diversity, they said they wanted to provide a "model to have tough conversations."
As they chatted with an "inclusion expert" named Dr. Donald Grant, Underwood admitted she felt a "trauma" after going toe to toe with Osbourne. Underwood said it was tough when things were getting heated, especially when Osbourne told her "'don't you cry," as she was afraid of being labeled as an "angry Black woman."  She explained to Dr. Grant, "I'm not tearing up because you've hurt me or I want some sympathy. I'm tearing up because I have to restrain that."
Describing the incident as a "racially charged conversation" and referring to Osbourne as "someone who went off the rails," the women of The Talk also made a point to correct "false narratives" that have been projected including the notion they were "attacking" Osbourne and that Underwood and Osbourne exchanged words after their on-air quarrel. As for Carrie Ann Inaba, she stated, "I want to remind everyone I was not here for that day but I felt it as much as anyone so I'll do less talking and more listening."
Has Sheryl Underwood spoken with Sharon Osbourne since?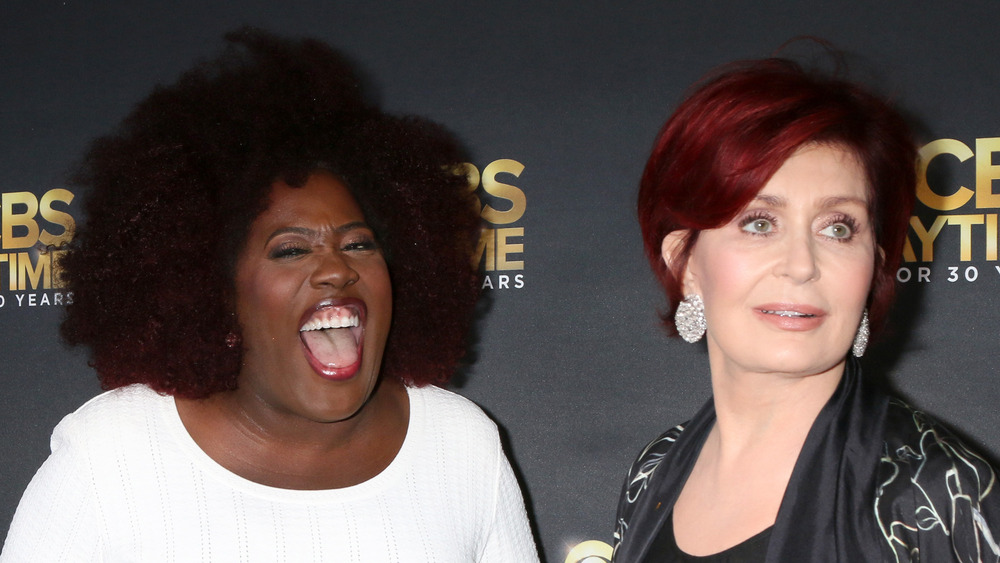 Shutterstock
Despite what went down between Sheryl Underwood and Sharon Osbourne on-air, the comedian said she still cares about the outspoken Brit due to their decade-long friendship. "I still love the Osbournes, from what I've known of them ... But maybe people don't want to hear me say, 'I still love the Osbournes.' I'm not saying I liked being treated the way I was treated," Underwood said during an earlier episode of her The World According to Sheryl podcast. "I'm very disappointed."
Although she may still have a love for her friend, Underwood said she has yet to speak to Osbourne since her abrupt exit. "There were text messages sent to me. And the reason that I did not speak about or acknowledge or even respond to those text messages because they were coming to me during the internal investigation. And I've never been through anything like this, so I didn't know if you were supposed to communicate or not communicate while there's an internal investigation." The two have not spoken on the phone.
The alleged text messages were shared with the Daily Mail as supposed evidence that Osbourne indeed apologized for what transpired, a counter to Underwood's that Osbourne had yet to reach out. Osbourne said about the messages, "I not only sent these messages to Sheryl but I apologized to her in person in her dressing room." Speaking to Underwood directly, she said, "Why are you saying I never apologized, Sheryl? What are you trying to do to me? Why are you trying to destroy my reputation?"