What Sharon Osbourne Is Set To Do Next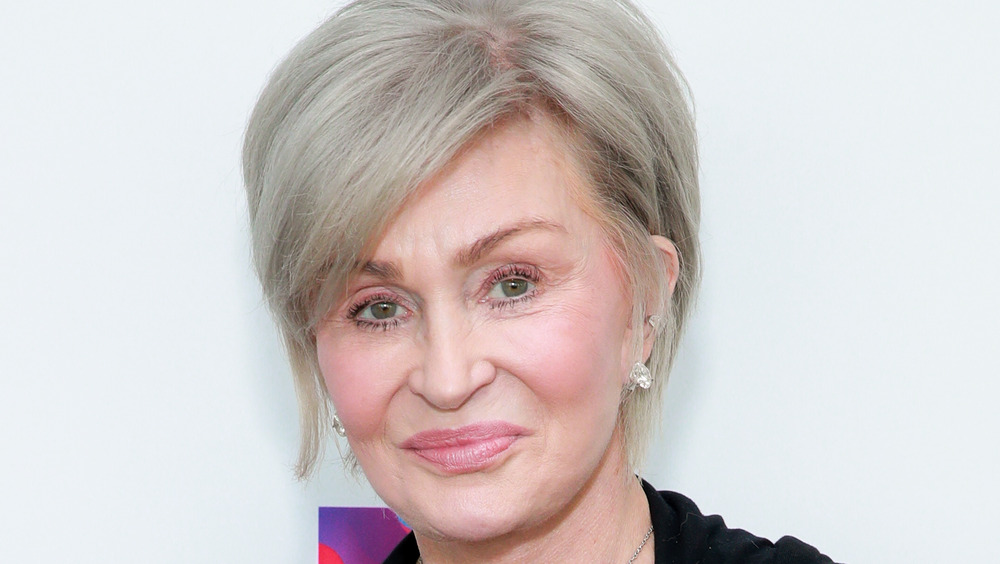 Rich Fury/Getty Images
The drama between Sharon Osbourne and her former employer, The Talk, continues. The outspoken television host came under fire in March 2021, when she publicly lent her support to Piers Morgan. As fans will recall, Morgan quit his show following controversial remarks made against Meghan Markle (which many deemed to be racist). This, of course, came after Meghan and Prince Harry's sit-down with Oprah Winfrey. If you're still following along, The Talk went on a brief hiatus as the show's producers and higher-ups scrambled to decide how to handle the messy situation with Osbourne. 
An insider claimed to the Daily Mail that if the network forced her to leave the show, she would request pay for her contract's remainder, dishing, "She has a contract, and they will have to pay her off if they want her to leave, and that will cost them tens of millions." But by the end of March 2021, the popular daytime show announced that Osbourne was officially out. "As part of our review, we concluded that Sharon's behavior toward her co-hosts during the March 10 episode did not align with our values for a respectful workplace," they shared in a statement. "We also did not find any evidence that CBS executives orchestrated the discussion or blindsided any of the hosts." The Talk shared they would be conducting "equity, inclusion and cultural awareness" workshops during their continued hiatus through mid-April 2021.
So, what's for next Sharon Osbourne?
Sharon Osbourne reportedly has plans to sue The Talk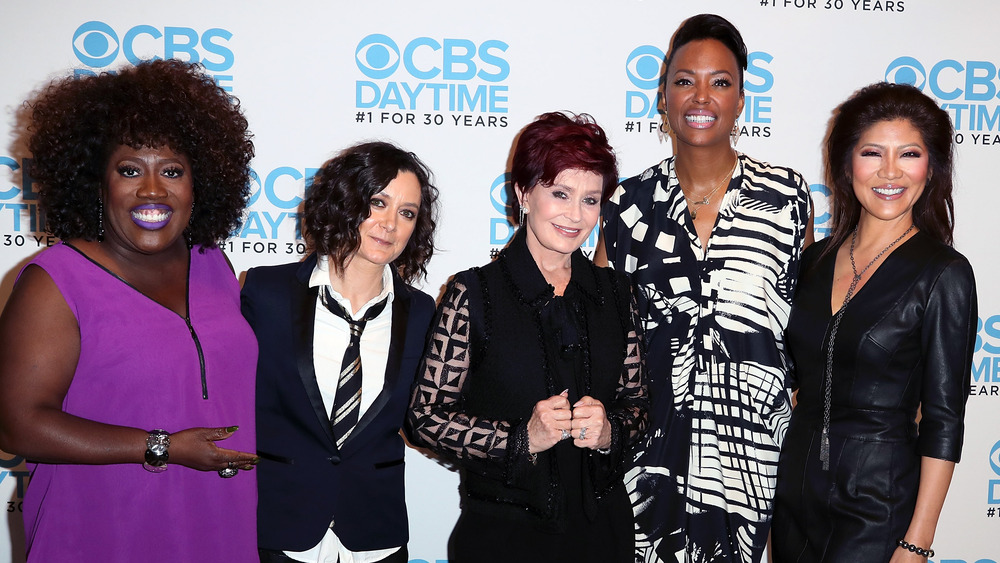 David Livingston/Getty Images
While Sharon Osbourne's career at The Talk is over, a new report suggests that she still has no plans to go quietly. According to the Daily Mail, a legal battle and lawsuit are the next steps in Osbourne's controversial exit. A source close to the situation shared that Osbourne and her legal team have plans to take CBS "all the way" for what's she's gone through. "She feels a few suits at CBS have really done for her here. Sharon won't let this go," the insider said, while claiming that Osbourne is still demanding to receive the rest of the money from her contract.
The source then suggested that there are several clauses in her contract for which Osbourne could get "severance" if the network "forced [her] to quit" (which seems to have been the case). According to Page Six, Osbourne reportedly also hired a legal team to help her in her efforts against her former employer. "Sharon wasted no time in getting her lawyers immediately on the case," another insider shared. "Jeremiah Reynolds has a solid reputation as a trial and arbitration lawyer and is handling all her negotiations with CBS." Reynolds is with the famed Los Angeles law firm Eisner and has worked with several other A-listers, including Tom Hanks, Jennifer Lopez, and Justin Bieber. 
It's safe to say that the drama between The Talk and Sharon Osbourne is far from over.