What Sharon Osbourne Is Allegedly Demanding In Order To Leave The Talk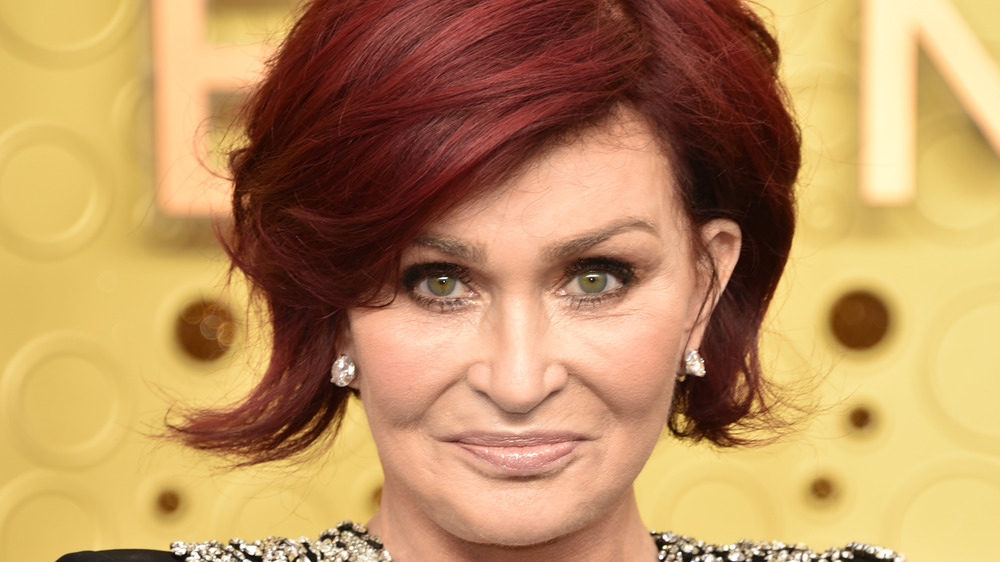 John Shearer/Getty Images
The saga of The Talk and Sharon Osbourne continues. As many know, Osbourne was one of the only celebrities to come to Piers Morgan's defense (Candace Owens also offered her support for the star) after the drama that unfolded. Morgan sent out a tweet about Meghan Markle and Prince Harry's sit-down with Oprah Winfrey, calling the tell-all "an absolutely disgraceful betrayal of the Queen and the Royal Family." Then, on Good Morning Britain, he got into a disagreement with weatherman Alex Beresford, who slammed Morgan for continually trashing Meghan. When Morgan quit the show, Osbourne sent out a tweet that read, "@piersmorgan I am with you. I stand by you. People forget that you're paid for your opinion and that you're just speaking your truth."
The drama continued to play out on The Talk when Osbourne bickered with her co-star Sheryl Underwood. (Anyone else get Elisabeth Hasselbeck and Rosie O'Donnell vibes?) In Underwood's opinion, Osbourne's support for Morgan was "racist," but Osbourne vehemently disagreed. 
"This is the situation. You tell me where you have heard him [Morgan] say, educate me, tell me when you have heard him say racist things. Educate me. Tell me," she asked before Underwood shared that it was the "implication" and not the exact words that she felt were racist. The morning show has been on hiatus since the controversy erupted on television, and it will be interesting to see how it pans out. Keep scrolling to see what Osbourne wants from her potential exit package.
Sharon Osbourne is asking for millions of dollars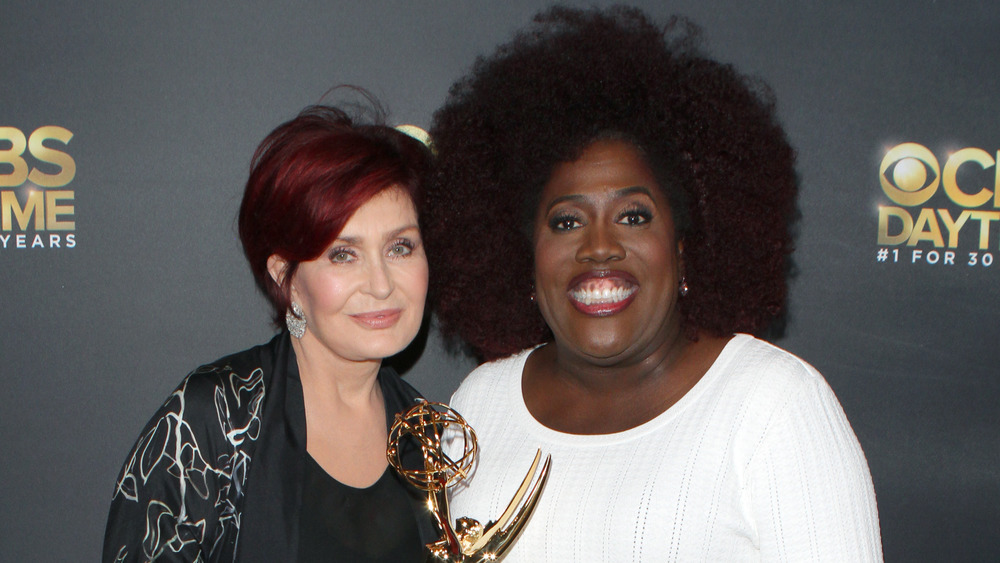 Matthew Simmons/Getty Images
In true Sharon Osbourne fashion, the outspoken star won't go down without a fight. According to the Daily Mail, Osbourne is demanding millions in exchange for her to quit the show that she has starred in since 2010 (per IMDb). An insider close to the situation shared that Osbourne has a contract with the show and she wants to get her money's worth if she's going to leave. "She has a contract and they will have to pay her off if they want her to leave, and that will cost them tens of millions," the insider revealed. The same source shared that, if executives think that Osbourne will go quietly, they are wrong. "They have got another thing coming," she dished.
Though pressure is mounting for her to resign, Osbourne believes that the accusations of her being racist are inaccurate. "As far as she is concerned, she apologized over the on-air debate and hasn't done anything else wrong," the same source added. If Osbourne does, in fact, receive the payout that she is hoping for, she can add it to the mound of cash that she has already accumulated over time. The star is reportedly worth $220 million and she receives $5 million annually from The Talk.