The Real Reason Holly Robinson Peete Was Fired From The Talk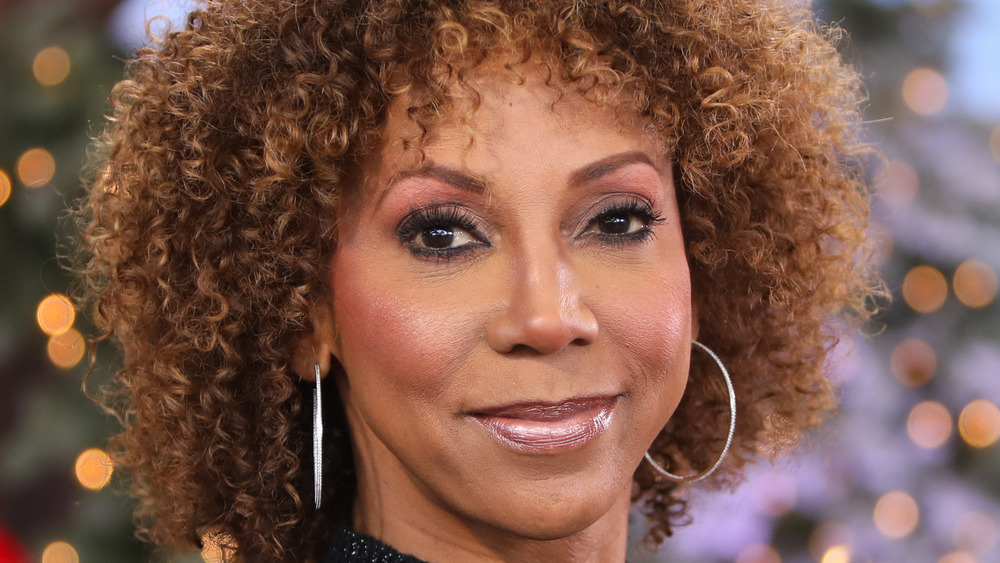 Paul Archuleta/Getty Images
Holly Robinson Peete's departure from The Talk is still mired in controversy. The former 21 Jump Street actor was noticeably absent when the show returned for Season 2 in 2011. Fast-forward to March 2021, and Peete was involved in a public spat with Sharon Osbourne  — her former co-host — who remained a fixture on the CBS daytime talk show.
Osbourne was involved in an on-air argument with Sheryl Underwood centering around Piers Morgan's abrupt departure from Good Morning Britain after he questioned Meghan Markle's motives for the two-hour-long Oprah interview, as per Deadline. After seeing this dust-up, Peete took to Twitter to bash her former co-worker. "I'm old enough to remember when Sharon complained that I was too 'ghetto' for #theTalk...then I was gone," the one-time Hangin' with Mr. Cooper actor tweeted on March 12, 2021.
In response to the accusatory tweet, Osbourne tweeted (and deleted) screenshots (via People) of an old email correspondence allegedly between her and Peete, and added, "As I have stated before, I have never had the ability/authority to get anyone fired from The Talk." The email in those screenshots implied that Julie Chen — a co-creator who had since left the show — was behind Peete's firing. 
Per Entertainment Tonight, Peete wrote in the emails: "I have called you a few times but I haven't heard back from you since the show aired." This isn't the first time Peete has spoken out about her unceremonious firing. 
Holly Robinson Peete still doesn't have definite answers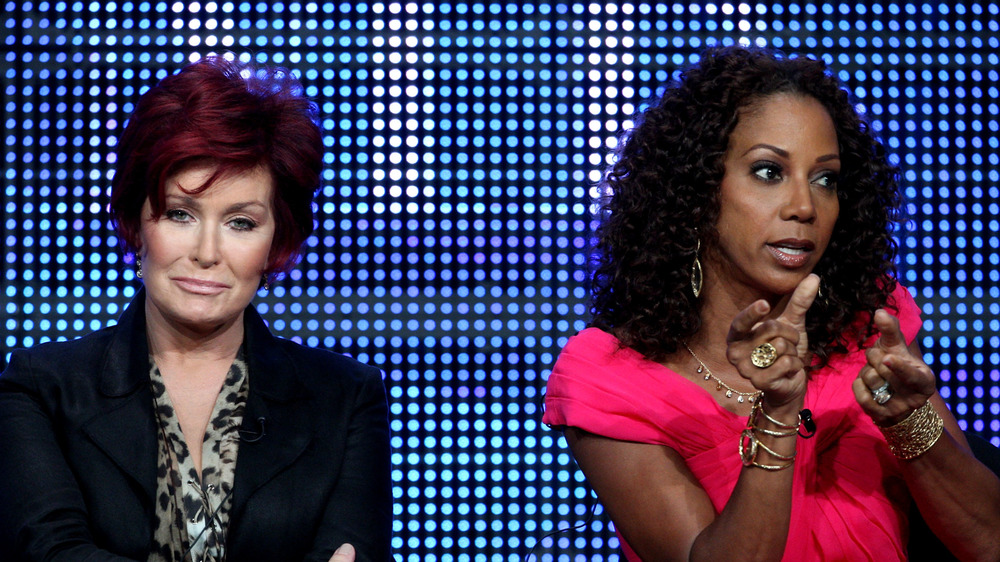 Frederick M. Brown/Getty Images
Holly Robinson Peete followed up her tweet about Sharon Osbourne with another tweet about her time on The Talk: "To be clear: I LOVED being on #thetalk ... but sometimes awesome gifts come in humiliating packages."
The For Your Love actor spoke to The Hollywood Reporter in November 2011, just a couple of months after she had been released from The Talk. She told the outlet that none of the executives at the CBS show had sat her down prior to her dismissal. "So, I just started hearing rumors that other people were hired," she told the outlet in 2011. "So, I'm like, 'That's going to be a crowded table.'" Peete said the worst part of her firing was that no one explained the cause of it. "It was a very, very frustrating time — the most frustrating time of my professional life," she said.
Peete told THR that she had inferred that somebody at the show had the power to act unilaterally. "The main issue with The Talk is when you have somebody who's in a power position and who can make decisions," she added. "And so because of that, they can pretty much do what they want." Peete did not name who specifically could have been behind her firing, but did say she did not believe it was based on her on-air performance.