The Real Reason Leah Remini Was Fired From The Talk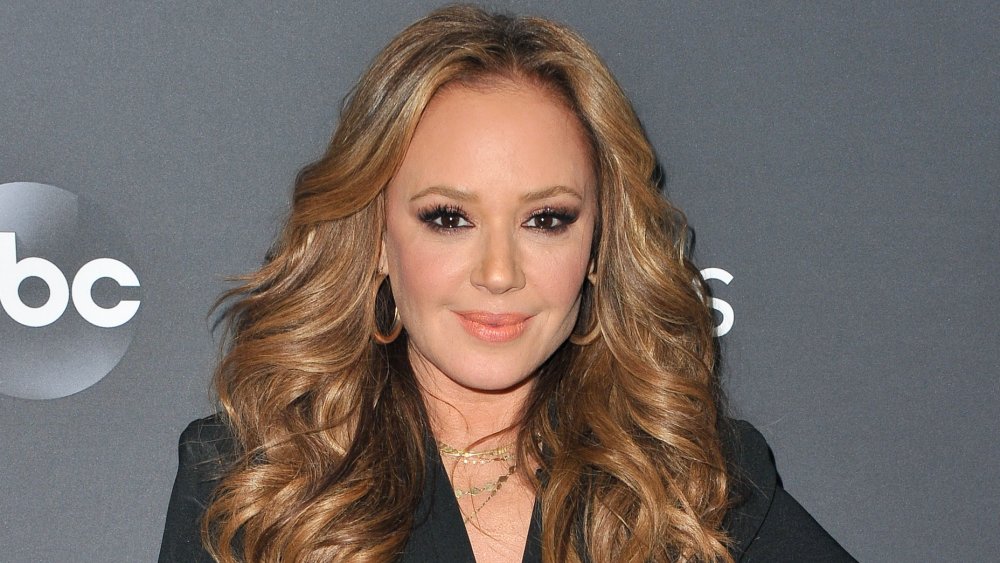 Allen Berezovsky/Getty Images
Actress Leah Remini is no stranger to speaking without a filter. The King of Queens actress has been very vocal about the Church of Scientology, which she left in 2013, according to Us Weekly. The star has even spoken out against fellow Hollywood star Tom Cruise for his involvement with the church. So it's no surprise that Remini's blunt and honest way of speaking to the public might have caused the actress to get axed from The Talk back in 2011.
CBS daytime talk show The Talk — created by Roseanne actress Sara Gilbert — first began its TV run in 2010 with original hosts Sharon Osbourne, Julie Chen, Sara Gilbert, Marissa Jaret Winokur, Holly Robinson Peete, and of course, Remini. After one season, Remini, Robinson Peete, and Jaret Winokur were off The Talk host table and replaced at the time by Aisha Tyler and Sheryl Underwood.
In 2015, Remini revealed on Oprah: Where Are They Now? that initially starting the show was "scary." "The moment I walked out on the stage I was like, 'Oh, I don't want to say anything cause I really don't like to say things that piss people off,'" she said (via HuffPost). So, what exactly did the actress say to get her fired? While the specifics aren't exactly clear, there are a few theories about her exit.
Leah Remini claimed she was too 'ghetto' for the show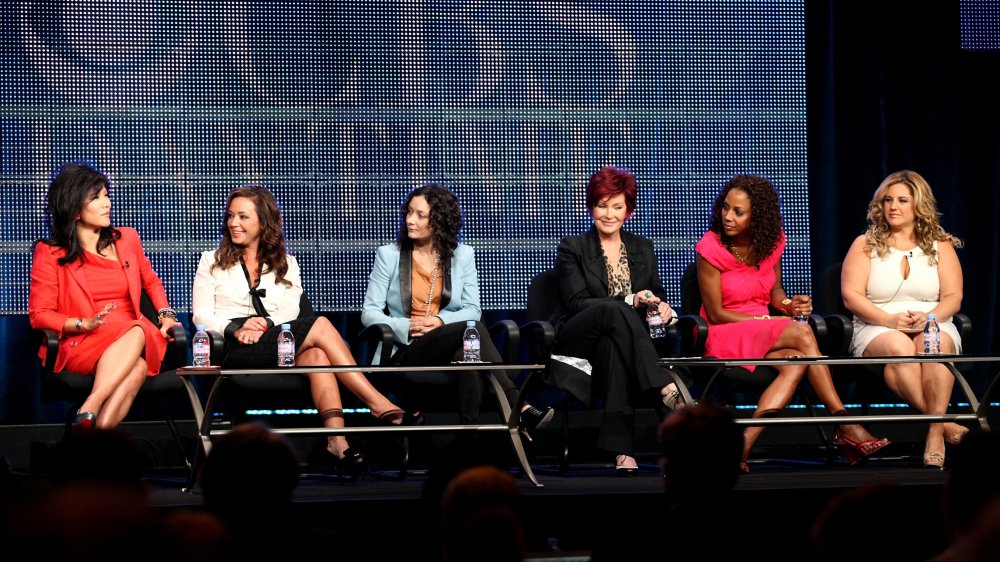 Frederick M. Brown/Getty Images
Actress Leah Remini was fired, alongside Holly Robinson Peete, from CBS daytime show The Talk back in 2011 after just one season, because she was "ghetto" — or at least according to Remini, that is. Months after her removal, the actress took to Twitter to make allegations against the CBS programming, claiming the firing of her and Robinson Peete was all because of Sharon Osbourne.
"Sharon thought me and Holly were 'ghetto'... we were not funny, awkward and didn't know ourselves," Remini claimed on Twitter, according to TV Guide. "She has the power that was given to her."
Osbourne didn't take too kindly to the allegations, jumping on her Facebook in 2012 to set the record straight. "I had absolutely nothing to do with her departure from the show and have no idea why she continues to take to Twitter to spread this false gossip," she wrote. "Leah knows that I have never been in the position to hire or fire anyone on the show."
The Talk host continued, "my only wish is that Leah would just stop all this negative, unprofessional, and childish behavior. It's been seven months. It's time to move on. Leah is a very talented actress and I only wish her happiness and success. I know that better things are to come if she can just get beyond all this negativity."
Leah Remini said they were 'absolutely' right to get rid of her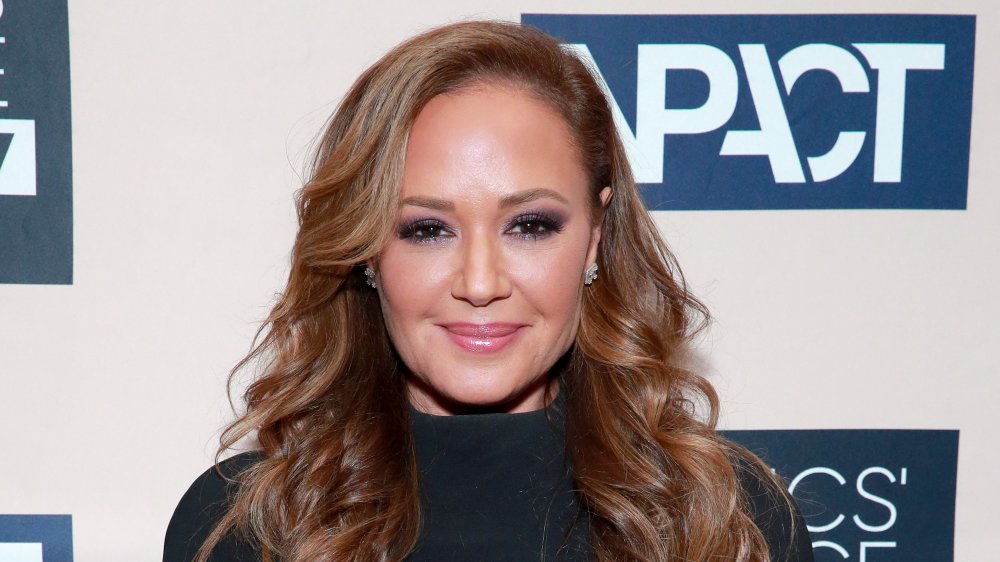 Rich Fury/Getty Images
A few years after Kings of Queens actress Leah Remini was fired from the The Talk, both Remini and fellow co-host Sharon Osbourne stopped using social media to settle their differences. Instead, the actress spoke out again on The Howard Stern Show to admit that CBS was right to get rid of her.
In the 2015 episode, Remini admitted she's "not good at interviewing celebrities," because she didn't like working around publicists requests. "I want to hear the real s**t." The actress revealed if she "wanted to be in this kind of show, I need to shut my mouth and do what my bosses tell me to do... I can't do that."
As for her relationship with Osbourne, the actress said she was most disappointed that the former The Osbournes star insinuated Remini wasn't genuine in interviews, asserting that if there is anything objectively true about Remini it is that she speaks her mind.  Although staying mums the word about the reunion, Remini confirmed to Howard at the time she had run into Osbourne and previous co-host Julie Chen around Hollywood and confronted them about all the drama.