Did Chris Cuomo Really Defy His CNN Ban?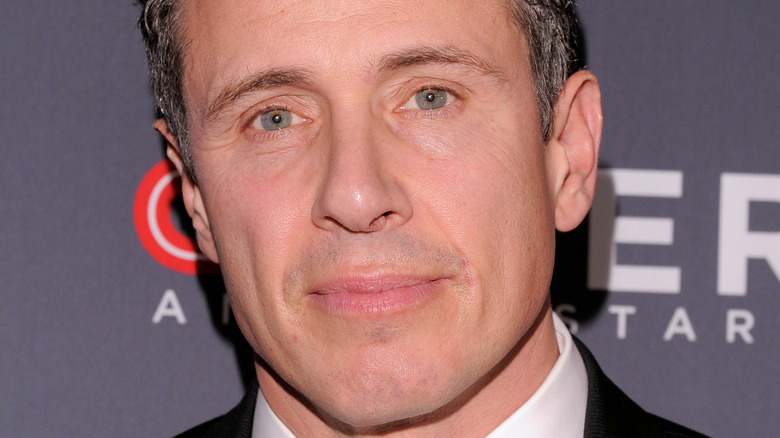 Shutterstock
At the start of the pandemic, Chris Cuomo unearthed a ratings goldmine when he invited brother Andrew Cuomo to repeatedly appear on his show for some brotherly banter. On March 30, 2020, "Cuomo Prime Time" hit a ratings high, per Daily Mail, but by May, viewers began to tire of the double dose of Cuomo and overall viewership plunged by 35%.
Slowly, any mention of Andrew disappeared from the primetime show, and as he found himself in the midst of the nursing home scandal in February 2021, Chris completely skirted the topic. Other CNN anchors, from Jake Tapper to Anderson Cooper, covered the mounting claims, per New York Post, while Chris didn't say a word raised eyebrows. It also prompted CNN to explain that since 2013 there had been a ban in place that "prevents Chris from interviewing and covering his brother." A CNN spokesperson explained that the rule was paused during "the early months of the pandemic crisis" because "we felt that Chris speaking with his brother about the challenges of what millions of American families were struggling with was of significant human interest." However, they reportedly reinstated it immediately afterwards.
And so, as allegations of sexual harassment were brought against Andrew, Chris remained silent, but not before telling viewers on March 1, per AP, "Obviously, I'm aware of what's going on with my brother. Obviously, I cannot cover it because he is my brother." He's kept to that rule, but has he still broken CNN's ban?
Some critics have called for CNN to investigate Chris Cuomo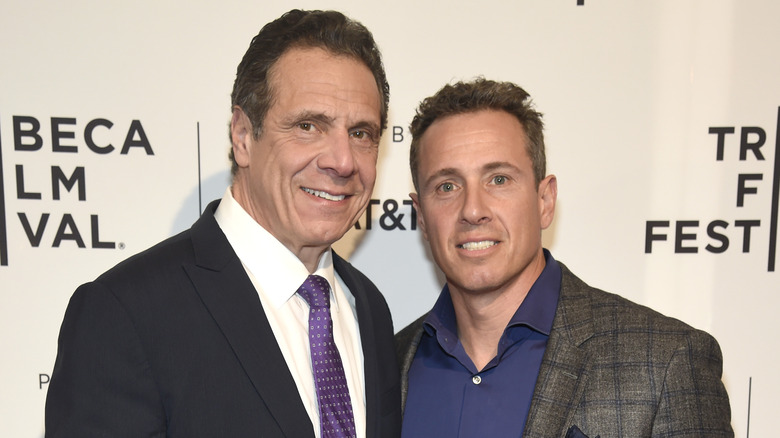 Kevin Mazur/Getty Images
Days before Andrew Cuomo resigned, CNN anchor and host of "Reliable Sources" Brian Stelter explained why Chris Cuomo hadn't covered his brother at all. "Chris Cuomo has a lot to say — but right now he cannot say it," Stelter said on his show, adding, "CNN management has made two things clear to him. One, that he can't talk about his brother, Andrew Cuomo, on TV. And two, that he cannot participate in any more strategy sessions with the governor's aides."
The second part of said ban was instituted after the New York Attorney General's 165-page report found Chris strategized with his brother's aides and was one of several advisors with no "formal role, duty or obligation to the state," who were "regularly provided with confidential and often privileged information" that impacted government, per Forbes.
News of the ban did little to quiet skeptics, including media critic Erik Wemple who proclaimed in The Washington Post that "CNN must investigate Chris Cuomo." It also reportedly didn't curb Chris' behavior, as The New York Times reported he spoke "regularly" with his brother by phone in the week leading up to the resignation and "ultimately advised him to resign." Meanwhile, when a Fox News reporter asked if he'd spoken to his brother, Chris replied, "Of course I have," but refused to say if he'd advised him. Chris wasn't actually banned from talking to his brother, so it's unclear if he broke the rules outright. As for his absence from CNN, the anchor is on "pre-planned vacation."