The Most Terrible Things Kim Kardashian Has Ever Done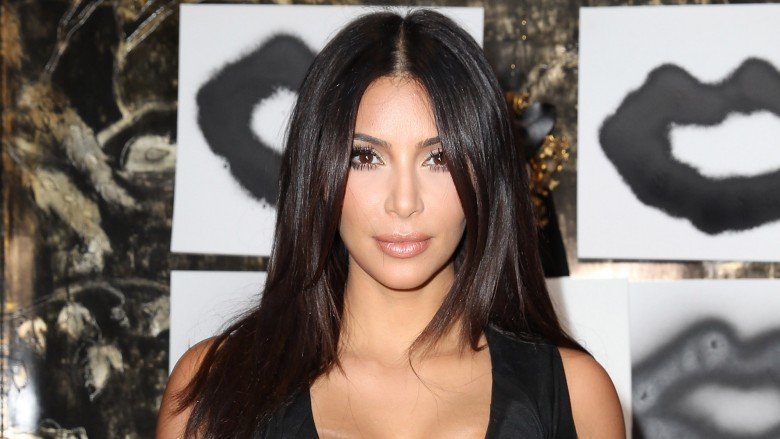 Getty Images
Although Kim Kardashian has been a reigning reality TV queen for about a decade, she's not popular with everyone. The reasons vary according to who you ask, but it's clear that Kardashian has done some questionable things in an effort to advance her fame and that of her family's brand. While some might believe there's no such thing as bad publicity, there are some things Kim K. has said and done that weren't too nice in retrospect.
She may have used Nick Lachey as a stepping stone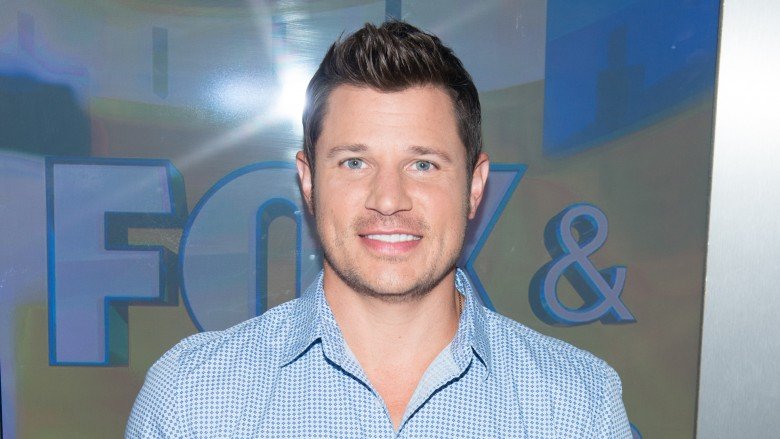 Getty Images
Kardashian has certainly dated her share of hotties over the years. Sandwiched among her exes is none other than former 98 Degrees boy band member Nick Lachey. Aside from his '90s pop career, Lachey is best remembered for his relationship with pop princess Jessica Simpson and their once-popular reality TV series Newlyweds: Nick and Jessica. Fans were devastated when this seemingly perfect pair split in 2005.
Lachey attempted to quickly move on from his failed marriage to Simpson, and this included briefly dating Kardashian. While Lachey seemingly preferred a comparatively lower profile, Kardashian seemed determined to use his celebrity to advance her own. At least, that's what Lachey implied when asked about their time together. "Let's just say this: We went to a movie. No one followed us there. Somehow, mysteriously, when we left, there were 30 photographers waiting outside." Lachey added, "There are certain ways to play this [fame] game, and some people play it well."
While we can all agree that Kardashian plays the Hollywood game very well, we can't help but find it tacky to be more focused on photo ops than enjoying your date with a dreamy former pop idol.
She's accused of using a sex tape to land her show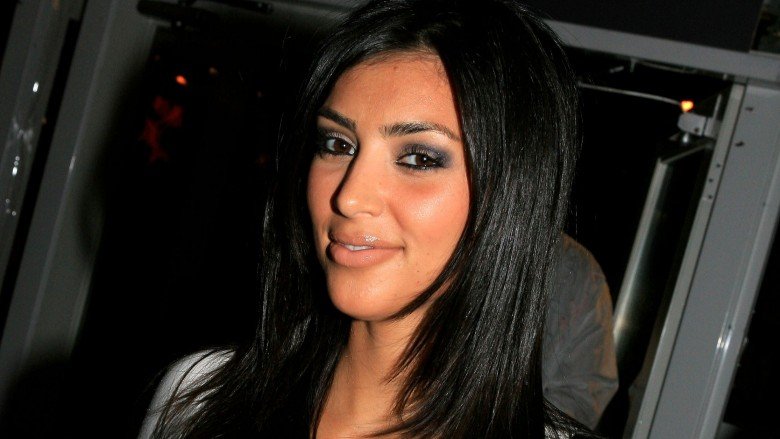 Getty Images
Kardashian claims her notorious sex tape with Ray J didn't launched her celebrity career. "Maybe that's how some people heard about me but I didn't launch my career off of that." Well, this might be a bit of a fib on Kardashian's part. Sure she had started to garner a little name recognition due to her friendship (if you can call it that) with Paris Hilton, but Kardashian (whether she wants to admit it or not) was more or less a celebrity hanger-on in 2007 when her sex tape hit the public space.
That sex tape certainly got people talking about her, which may have been the plan all along. As Complex reported, more than one person has accused Kardashian (and mom Kris Jenner) of plotting to use that sex tape to garner publicity. Even Ray J alluded to as much, and that's an accusation worth noting. Just eight months after the tape's existence went viral, America was tuning in for the debute season of Keeping up With the Kardashians.
It's not terrible of Kardashian to turn an attempt to exploit a private moment into a own personal triumph. What is terrible? That she's not willing to admit that a little opportunism goes a long way.
She dumped Kris Humphries after a 72-day marriage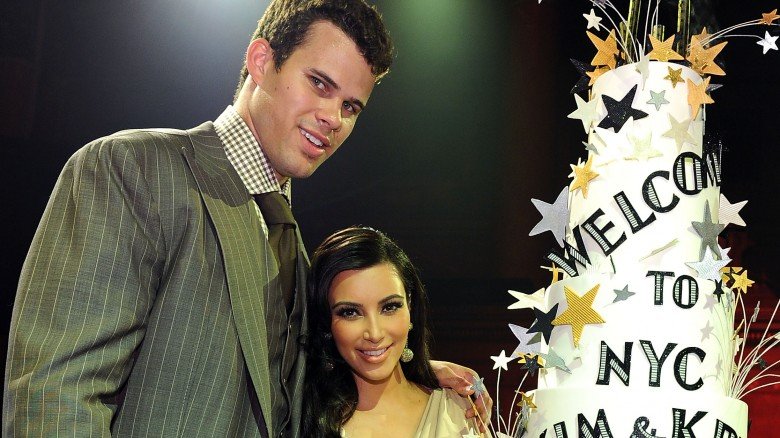 Getty Images
Although Kardashian and husband Kanye West seem destined for one another, we must remember that this is actually Kim's third marriage. The second one, to NBA player Kris Humphries, lasted 72 days. Kardashian's decision to dump Humphries perhaps could have been quickly overlooked had it not been for the huge pomp and circumstance surrounding their engagement and wedding. The entire event was played up because (surprise!) it was a centerpiece for her reality TV series.
The risk of turning something as beautiful and genuine as marriage into fodder for reality TV is that when things go left, the cameras are already rolling. Embarrassment is inevitable, but Kardashian dried her tears and moved on quickly with West. The fiasco suggests that marriage may not be a sacred act for this star.
She made Taylor Swift synonymous with snakes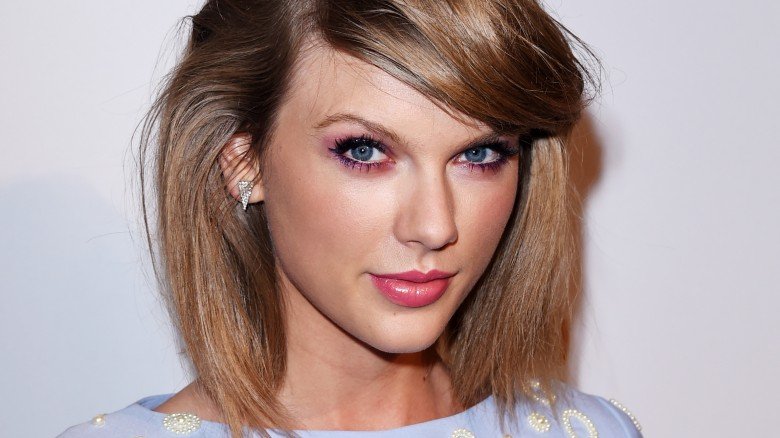 Getty Images
Taylor Swift will be scrubbing snake emojis from her social media account for the foreseeable future thanks to some well-timed shade thrown by Kardashian.
The entire matter started when West decided to make a lewd reference to Swift on his rap track "Famous." Swift's camp spoke out, claiming West "never called for approval."
Kardashian stuck up for her man in a GQ interview, claiming Swift wasn't being honest. "She totally approved [the song mention]," Kardashian said. "[Taylor] totally knew that that was coming out. She wanted to all of a sudden act like she didn't. I swear, my husband gets so much sh*t for things [when] he really was doing proper protocol and even called to get it approved."
Swift maintained she was a victim, but Kardashian wasn't having it. The reality star waited for National Snake Day to drop alleged proof—via Snapchat—that Swift had supposedly been contacted directly by West regarding the controversial song. In the Snapchat clip, you can hear Swift on the phone, and she doesn't sound nearly as offended as she led everyone to believe. Not only was Swift allegedly caught in a lie, but Kardashian's snake emoji use became contagious. For a time, it seemed the entire internet was coming at Swift with snake emojis and memes. While Swift might have deserved to get called out, we have to admit that it was a little mean to forever link Swift to snakes.
She peed through her Spanx—and then told us about it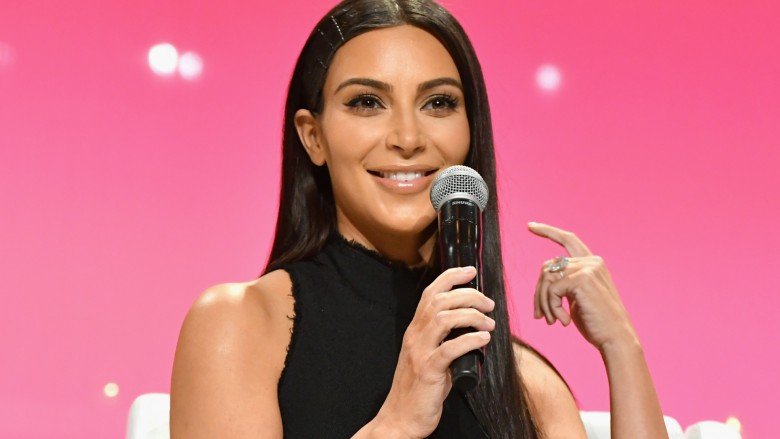 Getty Images
In an effort to be relatable, celebrities sometimes overshare, and Kardashian's candidness left us with a disturbing mental image. During an interview with LOVE magazine (via ET Online), Kardashian confessed that she occasionally wears Spanx and that she often accidentally pees "all over her Spanx."
"I always pee all over my Spanx, it's a disaster. They aren't crotch-less enough!" she said. Raise your hand if that was life-changing information that you needed to know?
She didn't stop Kylie Jenner from turning into her clone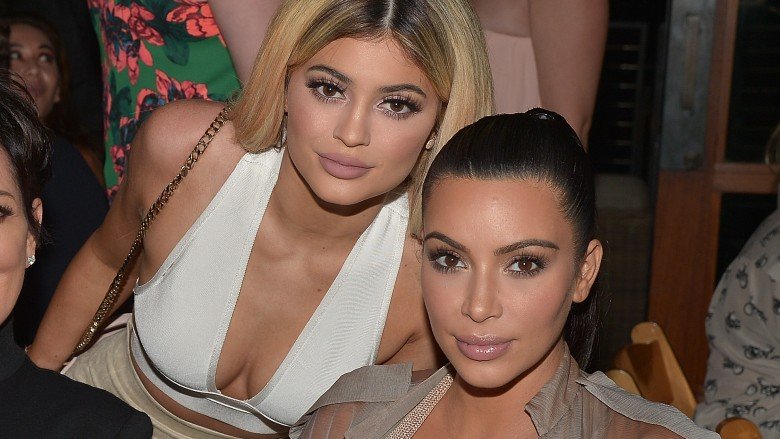 Getty Images
They say imitation is the sincerest form of flattery, but Kylie Jenner's "glow up" hasn't been so much about coming into her own as it is about coping with life in the shadow of her big sister. Instead of coping with that reality by becoming her own young woman, Kylie has become "Kim Kardashian 2.0." The once pale, freckle-faced teen is now a tanned Instagram model who doesn't even remotely resemble her former self.
Rather than take her sister aside and ask how long she intends to keep up her reality TV version of cosplay, Kardashian doesn't seem remotely bothered—and that has us a little bothered. It's not unheard of for little sisters to borrow clothes from their big sisters or imitate the things they do, but that can indicate a problematic level of insecurity or a desire to get attention. We think Kardashian needs to sit Kylie down and encourage her to foster individuality and self-acceptance.
She defended a controversial makeup artist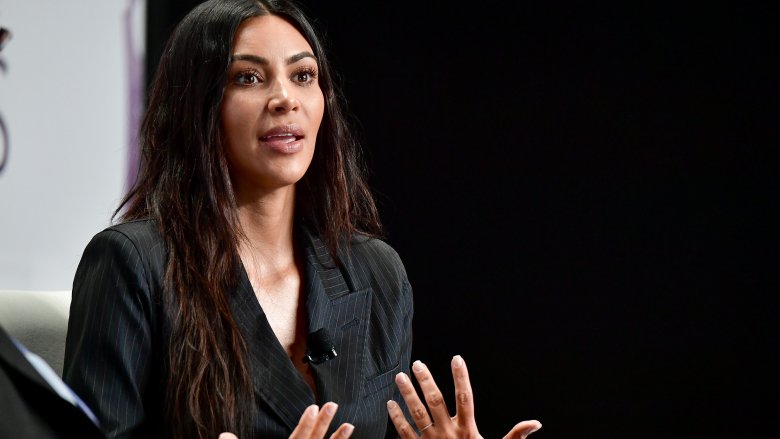 Getty Images
In August 2017, Kardashian came under fire for defending makeup artist Jeffree Star (real name Jeffrey Lynn Steininger) after he criticized a makeup tutorial she posted to her Snapchat. Kardashian's fans came to her defense, reportedly blasting Star and dredging up his controversial past, which includes accusations of racism on social media. When Kardashian essentially shielded Star from the wrath of her own fans, some followers were offended.
"I get that it's a serious deal if you say racial things but I do believe in people changing," she said in a series of Snapchat videos (via Us Weekly). "And people that apologize, I will give them the benefit of the doubt. I know better than anyone that I hate when people bring up my past or mistakes that I've made in the past, so let him live."
Obviously, fans didn't take Kardashian's "let him live" message lightly; some accused the reality star of overlooking racism when it was convenient for her. She later returned to social media to confess that she "didn't know enough about" the allegations made against Star and therefore should not be commenting on his situation.