Inside The Reported Hospitalization Of Eminem's Ex-Wife, Kim Mathers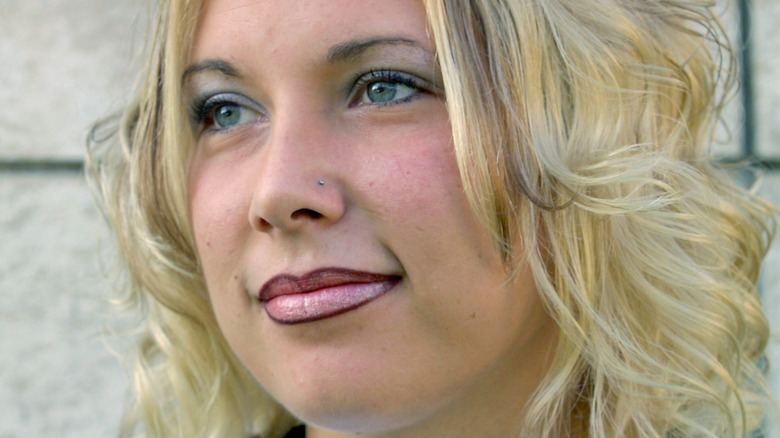 Bill Pugliano/Getty Images
The following article contains mentions of drug use, violence, and suicide attempts.
You might recognize Kim Scott — who was once known as Kim Mathers — as the ex-wife of Eminem, whose real name is Marshall Mathers III, according to The Daily Mail. The two were first married back in 1999, however, they ended up divorcing after just two years. They then reunited and even remarried in 2006 before again splitting up that same year.
During Kim and Eminem's time together, they welcomed a daughter into the world, Hailie Jade Mathers, per The Daily Mail. The exes have also raised two other daughters together: Kim's child from another relationship, Whitney Scott Mathers, and Alaina Marie Mathers, the child of Kim's twin sister. 
Kim has also faced a number of personal issues over the years, including legal problems having to do with drugs and a DUI charge, per the Daily Star. Now, news has come out that Kim was reportedly recently hospitalized for a very serious matter. Read on to find out what we know.
Kim is now recovering from what she went through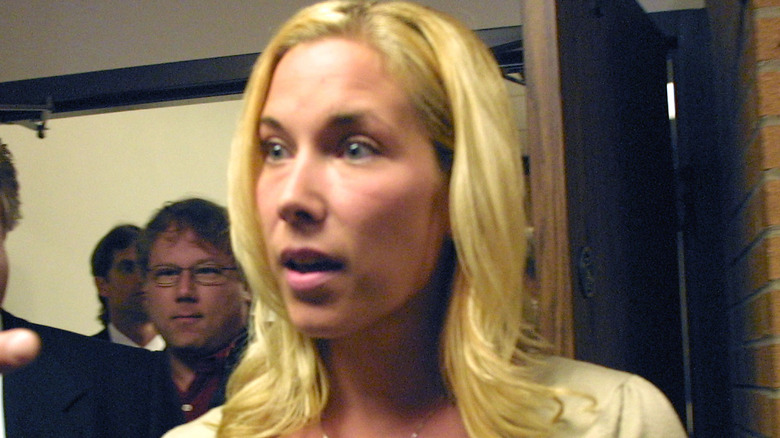 Bill Pugliano/Getty Images
Eminem's ex, Kim Scott (aka Kim Mathers), was reportedly hospitalized on July 30 after she attempted suicide, according to TMZ. Kim was apparently at her Michigan home when a call was made for help and both police and other emergency workers showed up. However, Kim allegedly "became combative with law enforcement" and "had to be restrained by deputies." Beyond that, TMZ claims she was "so violent," that the paramedics on the scene "were unable to check her vitals," although she was apparently injured. Kim received both a medical and psychological evaluation while in the hospital before being released to recover at home.
Back in July 2000, Kim reportedly made an attempt at suicide "after witnessing Eminem's performance of the song 'Kim,'" which mentions him killing her, per the Daily Star. She also allegedly "intentionally drove into a telephone pole" in October 2015, after drinking rum and taking pills. "I never expected to make it out of that alive," Kim later said. She added, "I apologized immensely."
Our thoughts go out to Kim and her family.
If you or anyone you know is having suicidal thoughts, please call the National Suicide Prevention Lifeline​ at​ 1-800-273-TALK (8255)​.