The Real Reason Brendan Fraser Got Emotional During A TikTok Meet And Greet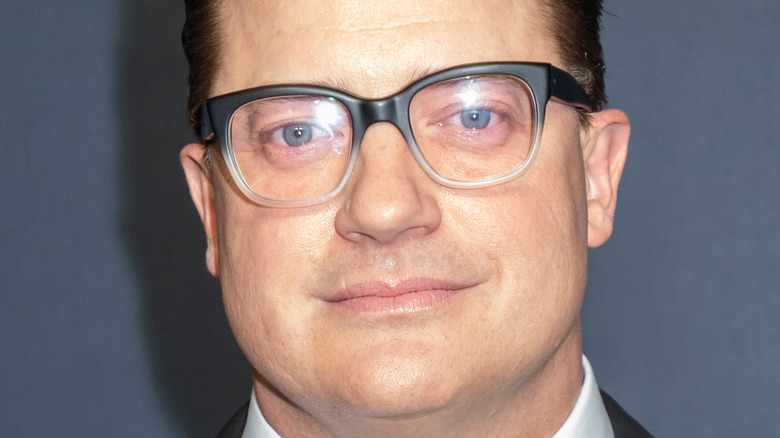 Shutterstock
Longtime fans of Brendan Fraser will know that he starred in the super-popular "Mummy" film franchise that kicked off back in 1999. Before that, he appeared in 1992's "Encino Man," as well as "School Ties" that same year. Those were followed by 1994's "Airheads," 1997's "George of the Jungle," and 2000's "Bedazzled," not to mention plenty of other roles that came earlier, in between, and after.
However, being so busy apparently had a downside for the actor. In 2018, Fraser reflected on his earlier years in the entertainment industry, telling GQ, "I believe I probably was trying too hard, in a way that's destructive." On top of that, Fraser's career faltered after he was allegedly groped by Philip Berk, the now-former president of the Hollywood Foreign Press Association, according to Entertainment Weekly.
However, in what Collider deemed "one of the most unlikely comebacks of 2021," Fraser is back in the spotlight. He has recently taken on a few exciting onscreen gigs, and that, perhaps unexpectedly, is what led to the star recently getting emotional during a TikTok meet-and-greet. Keep reading to find out what caused him to almost cry!
Brendan Fraser's fans are overwhelming him in the best way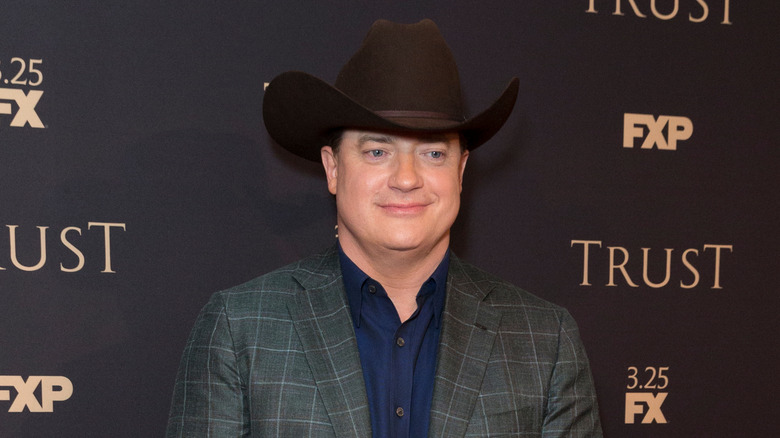 Shutterstock
If you ever wondered if Brendan Fraser is as charming in real life as he is onscreen, the answer seems to be YES! The actor proved that during a rather informal yet totally adorable virtual meet-and-greet with TikTok user LittleLottieCosplay. In the clip, Fraser can be seen talking about his current work in "Killers of the Flower Moon." While fans of the star would surely be happy to see him in any new project, this film is set to be one for the books with the legendary Martin Scorsese directing and both Robert De Niro and Leonardo DiCaprio on board to bring the story to life.
Granted, Fraser also revealed during the interview that he "might be sick" due to the nerves he was feeling. While we assume (and hope!) that he was joking, LittleLottieCosplay likely made him feel a heck of a lot better either way, telling him, "The internet is so behind you! We're so supportive." She continued, "There are so many people out there who love you, and we're rooting for you, and we can't wait to see what you do next." That appeared to get to Fraser, with Entertainment Weekly noting that he appeared "so choked up" that he had to "take a swill [of] water and gather his thoughts for a moment." He then tipped the cowboy hat that he was wearing before adding, "Shucks, ma'am." As if we could adore him more!