What Taylor Kinney Was Like Before He Was Famous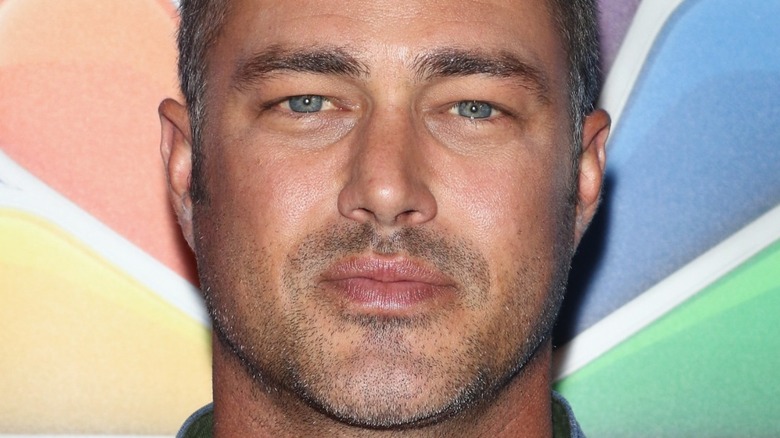 Jim Spellman/Getty Images
One question that celebrities are constantly bombarded with during rapid fire interviews is the ever-familiar, "What would you be doing if you weren't famous?" As time has passed, this question still reigns supreme and probably fascinates the public by letting them imagine their favorite stars as a no-name wellness center owner, dentist, or supermarket worker — the respective "normal" dream careers for Jennifer Aniston, Sofia Vergara, and Ed Sheeran, per Insider. However, the true answer often lies in the lives these Hollywood hot shots led before becoming celebrities.
Take actor Taylor Kinney, who had zero connections to Hollywood before working hard and landing his breakout role as newbie EMT Glenn Morrison in NBC's "Trauma" back in 2009. The "Chicago Fire" actor also shared a five-year relationship with, engagement to, and bittersweet breakup from Lady Gaga after meeting her on the set of her music video for "Yoü and I," per People.
But who was Taylor Kinney before landing his acting gigs and becoming an NBC darling? Keep on reading for more details.
Taylor Kinney is a family man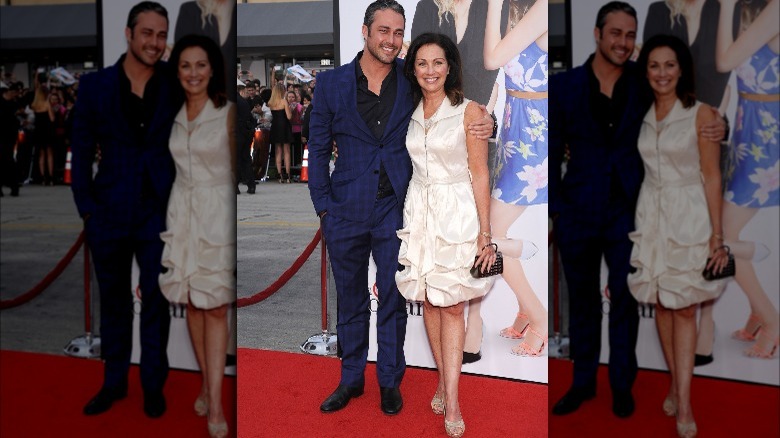 Shutterstock
Born on July 15, 1981 in Lancaster, Pennsylvania, Taylor Kinney had a humble beginning in the small town alongside his three brothers. His mom, Pamela Heisler, was a single parent while working as dental hygienist, per USA Today. To this day, Kinney remains close to his mother and even took her as his plus-one to the Thanksgiving Day Parade in NYC back in 2013, according to ABC News. In a super sweet Mother's Day Instagram post in 2017, Kinney is seen wrapping his arms around his mom in a tight hug during what appears to be a bonding trip. "Little early but we are ahead, it's Mother's Day in the States in Japan, keep up. Happy Mothers Day to all the Mammas around the world. Lots of love and God bless," the actor and model wrote in the caption.
A man who doesn't forget his roots, Kinney even brought Lady Gaga to Lancaster for his nephew's baptism back in his hometown church in 2015, per NY Daily News. Miles Yoder, who was the associate principal of the local Lancaster Mennonite School Kinney attended, told NY Daily News that Kinney was "very friendly" and felt "it was kind of unexpected that he would be that kind of level of star." 
Well, apparently acting was unexpected for Kinney, too. Keep reading to learn how he ended up giving acting a try.
It took attending college for Taylor Kinney to realize his true calling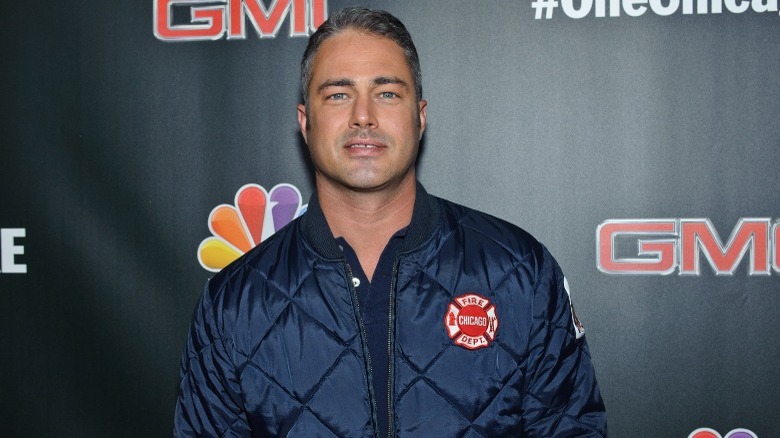 Timothy Hiatt/Getty Images
It appears that the dreams of stardom did not beckon Taylor Kinney as a child, since he claimed it took an elective theater course during his sophomore year at West Virginia University to convince him to start dreaming about a thespian-centric future, as reported by USA Today. In fact, "The Vampire Diaries" alum told the outlet that the elective "held [his] interest outside of the classroom more so than any other subject" he'd taken. So, how does a small-town boy take a wild jump into the spotlight after attending university for business management?
After finishing off his junior year, Kinney decided to relax for a year in Hawaii, enjoying the gorgeous landscape and doing sporadic house framing work. "I wanted a life experience of my own," he told USA Today. He then moved to Los Angeles to pursue acting full-time. That idyllic period of his life helped him in the most unusual ways. In fact, he told Talking with Tami in 2018 that his ability to handle heights from his roofing work helped him with stunts on "Chicago Fire." The actor described doing stunts for the show "amazing."  He added, "It was like 20 stories up. With the help of our special effects department stunt coordinator and special rigging. I like doing that kinda stuff, I was like a kid in a candy story." 
What an amazing way for his past and present lives to collide head-on!