How RHONY Fans Really Feel About Ramona Singer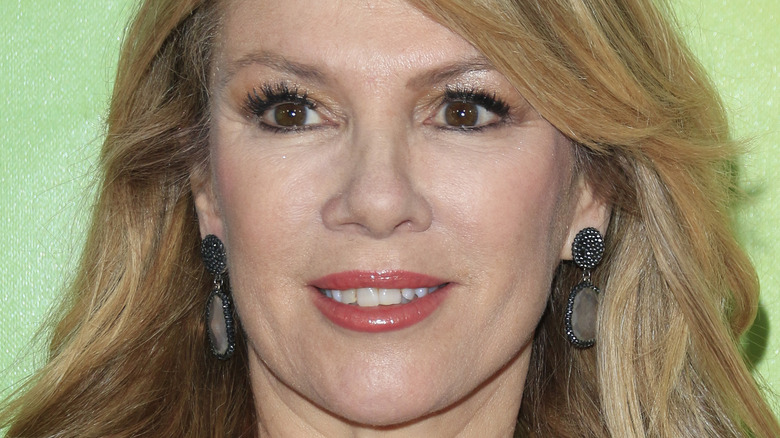 Shutterstock
Ramona Singer of "Real Housewives of New York" fame is in hot water once again. On a recent episode, Ramona and the rest of the cast attended a Shabbat hosted by Eboni Williams in New Jersey. During the car ride from New York to New Jersey, Ramona began to speak candidly about her college experience — a time she portrayed as difficult, given that she claimed Jewish classmates shunned her for being a Christian.
During a lively discussion about historical Jewish oppression, Ramona told her castmates that during college, she would "cry herself to sleep wishing she was Jewish" after supposedly facing discrimination by her Jewish classmates. It should come as little surprise that Ramona's castmates were more than uncomfortable with the narrative, given that Ramona had no evidence to back up her claims and that it's not exactly politically correct, per The Daily Mail.
Later in the evening, the conversation turned to a discussion of Civil Rights when Archie Gottesman, who hosted the dinner, said he was concerned about the relationship between the Black and Jewish communities. Ramona stated that everyone had "paid a price in different ways." If this angered her "RHONY" castmates, you better believe it angered the fans. Here's what they had to say.
Fans are furious at Ramona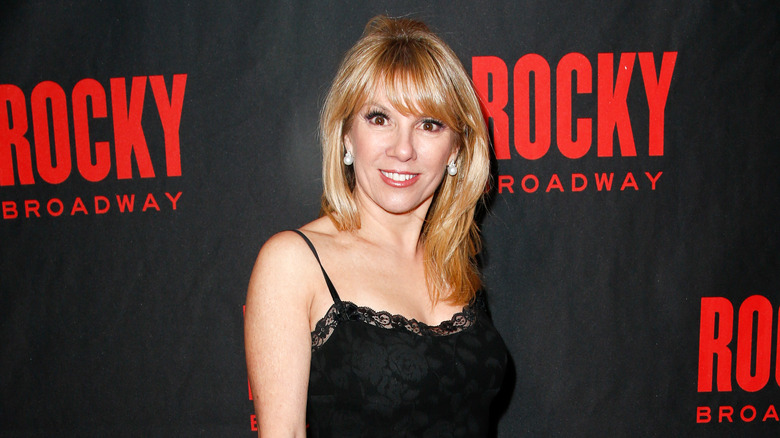 Shutterstock
After Ramona Singer's outburst during a recent episode of "Real Housewives of New York," in which she claimed she faced discrimination from Jewish classmates for being a Christian, and seemingly tried to downplay the struggles of the Black community, fans took to twitter to express their outrage.
"Ramona LITERALLY makes the show unwatchable. Just awful!!!" tweeted a fan. "There's a lot of #RHONY fans who also contribute to white supremacy by saying that they're tired of Eboni talking about black culture. Y'all just as bad as Ramona. I said what I said," wrote another who had seemingly had it with the "RHONY" double standard. And finally, there were fans who disliked Ramona's comments, but found reason to applaud oft-criticized Luann de Lesseps. "Luann staying quiet, paying attention, and letting Ramona dig her own grave is the best decision she's made all season," one fan captioned a screengrab of Luann smirking while Ramona defended her stance.
We imagine the headlines Ramona read the day after the episode aired were difficult for the reality star to stomach, but she's used it, as this isn't the first time her beliefs have gotten her in trouble.
Ramona has been in trouble before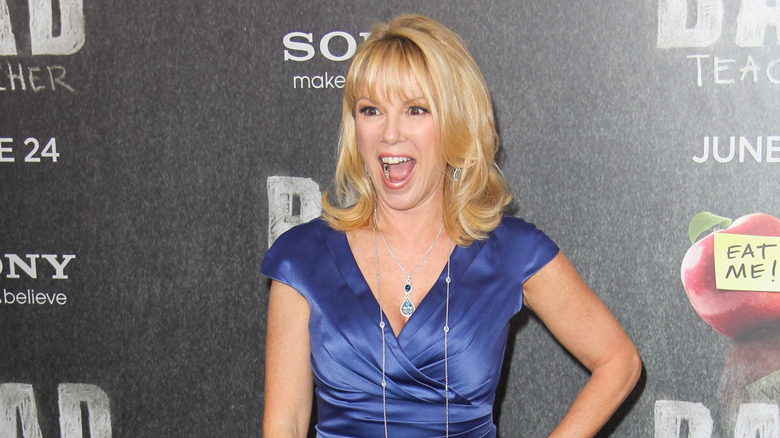 Shutterstock
Ramona Singer faced major backlash from the rest of the cast for how she chose to handle the COVID-19 pandemic. Production went on hiatus in 2020 thanks to the pandemic, and during that time, Ramona absconded to Florida and St. Barths for warmer weather and more lax mask mandates.
According to a source close to production, come February 2021, the rest of the cast was furious at Ramona for jeopardizing everyone's safety just as filming was set to resume, per TMZ. Ramona faced even more criticism because she wasn't just spotted partying sans mask. She was seen partying in Mar-a-Lago Donald Trump's estate in January, which was a continuous place to be at the time, per ScreenRant.
Fans, as well as Bravo production, were reportedly furious with Ramona's behavior. Speaking to Page Six at the time, one insider admitted that even though Ramona wasn't wearing a mask and seemingly wasn't taking the dangers of COVID seriously, Ramona looked great. "She looks amazing," the source told the outlet. "Legs of a 20-year-old. All the girls were saying how great she looked." Ramona probably didn't enjoy the press coverage about her COVID beliefs, but we bet she probably liked that quote.