Who Is Sophia Bush's Fiance?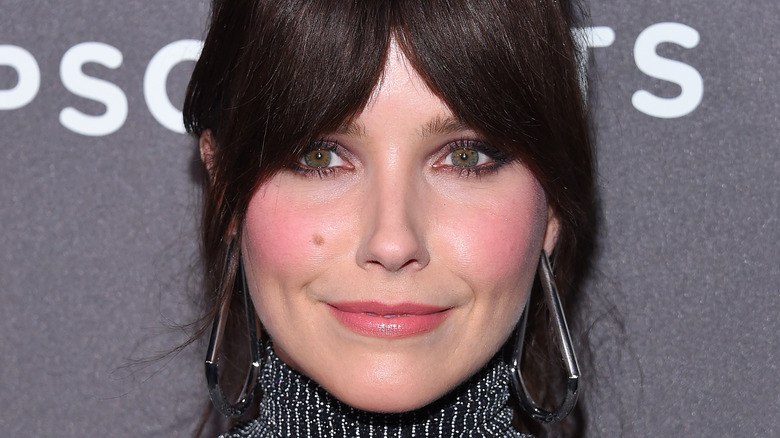 Shutterstock
Sophia Bush got engaged to her "favorite person," and she is publicly basking in her happiness. On August 10, the former "One Tree Hill" star announced the happy news via an Instagram photo of her now-fiancé, Grant Hughes, dropping to one knee aboard a boat on Lake Como in Italy. With Hughes wearing a dapper navy blazer and Bush in a plum-colored sundress, the actor's caption summed up the glorious moment. "It turns out that being your favorite person's favorite person is the actual best feeling on planet Earth #YES." The two have been cruising the famous Italian hotspot for days, with Bush posting that the couple underwent quarantine, multiple COVID-19 tests, and more. She also wore not one, but two, different floral puffy-sleeves frocks in two more posts from August 10 (If an engagement day doesn't warrant some wardrobe changes, what does?)
Hughes, an entrepreneur, returned the sentiment in his own sweet engagement post, writing, "She is my forever Favorite. This is my favorite. And our life is that we're building because she said 'Yes' is already my favorite." Hughes also credited the surprise boat-top proposal to the help of wedding photography studio Bottega53 and their boat rental company. 
Bush, who was last famously married to her "One Tree Hill" co-star Chad Michael Murray, has been busy in activism in addition to acting, as her Instagram page reflects. But what do we know about her to-be husband? Keep scrolling!
Grant Hughes loves books, wine, and giving back
Only first spotted together in May, per People, it isn't hard to see how Grant Hughes and Sophia Bush formed a solid bond. The activism-minded actor seems to be someone just as involved with giving back as she is. Per his Instagram, Hughes helped organize the annual "Skid Row Carnival of Love" volunteer event in 2018 and 2019 in support of the Los Angeles neighborhood's homeless. Volunteers at these events, his post stated, provide "free clothes, haircuts, foot washing, medical services, legal services, a warm meal, showers, eye exams, and a damn good dance party." 
Hughes' Instagram posts often showcase his love of marathon-running (and skiing), so it made sense when, in 2013, he co-founded the Santa Monica-based orthopedic solutions company, FocusMotion (via Us Weekly) — which focuses on recovering orthopedic surgical patients in June 2013. Per the outlet, he is its chief strategy officer.
Outside of work (and romancing Bush), Hughes is a proud book reader, founding the Venice Book Club in 2017, he called a "badass little community" in an  Instagram post. (The club meets monthly "to read great lit, sip wine, and chat about... well-crafted words assembled on the pages of fiction and non-fiction, alternating between male and female authors.") It seems like Bush has landed herself quite the well-rounded fiance! 
Sophia Bush no longer has 'ill will' toward ex-husband Chad Michael Murray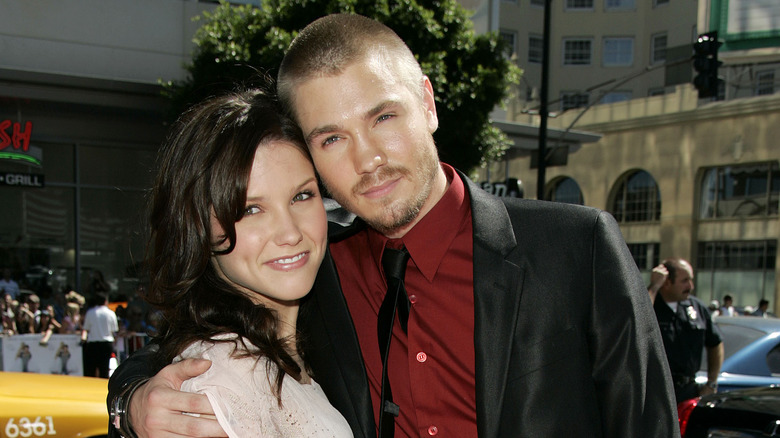 Shutterstock
Sophia Bush's taste in men hasn't always been as on-point as it now appears to be with fiance Grant Hughes. In 2014, when asked about Chad Michael Murray, her former husband of five months, Bush had this to say on"Watch What Happens Live": "My mother once said to me, that if you don't have anything nice to say, not to say anything at all." (Ouch.) Per Us Weekly, "One Tree Hill" co-stars Bush and Murray were engaged by 2004 and married by 2005. Their short-lived union was legally dissolved by 2006 after Bush alleged Murray had cheated.
Also telling "WWHL" host Andy Cohen in 2014 that "the person in my situation hates the other person," Bush revealed in August to the "Inside of You with Michael Rosenbaum" podcast she's declared a moratorium on CMM mentions. "Oh, I'm not going to talk about him," she said. "I'm not allowed to because I've tried to poke fun at being a dumb kid, and whenever I've done that, it gets twisted into I'm talking s**t about somebody who I don't even know anymore, who's clearly a grown-up."
The actor continued to elaborate on her choice to move on. "I think you have to laugh at who you used to be, but when people ask me about history that involves someone else... it's not worth my time," she explained. It's not a place where I harbor ill will or anything." Maturely said.