The Real Reason Sophia Bush Is Done Talking About Her Relationship With Chad Michael Murray
Shutterstock
Sophia Bush and Chad Michael Murray were one of the "it" couples when they dated in the early 2000s. The pair met on the set of "One Tree Hill," and their romance transpired off-screen, as well. According to US Weekly, Murray popped the question in May 2004 and they wed in April 2005. The nuptials were short-lived, and after only five months of marriage, they called it quits. Bush accused Murray of being unfaithful during their union, and the court finalized the divorce by 2006. As with show business, "One Tree Hill" had to go on, and the pair had to work with each other on-set until 2009, when Murray left the series. Awkward!
Following the divorce, the actor had been pretty vocal in interviews about how her marriage to Murray was less than ideal, and it simply was not what she had imagined for herself. "We were two stupid kids who had no business being in a relationship in the first place," she told Andy Cohen on "Watch What Happens Live" in 2014, per Us Weekly. "To all the other costars who've worked it out, more power to you."
She also made headlines in 2018 when she spilled even more tea to Andy Cohen. "It was not a thing I actually really wanted to do, but you know, it's cool. Ladies have to learn how to take up space in the way that men are taught they are entitled to," she shared about the marriage. So what's keeping her from talking now?
Sophia Bush wants the past to be the past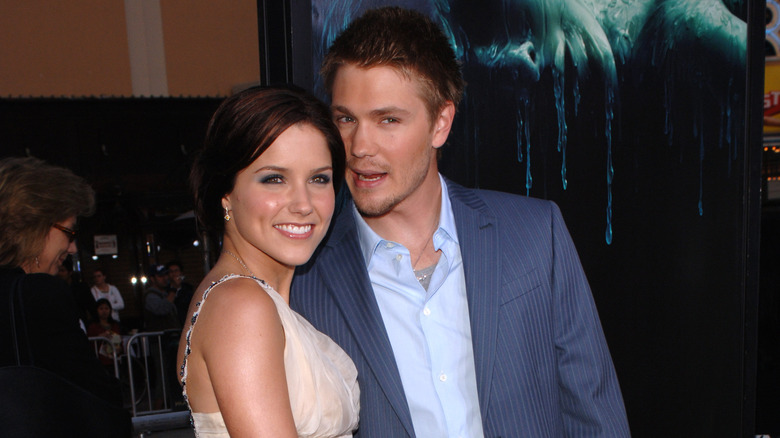 Shutterstock
While our tween hearts loved the romance between Chad Michael Murray and Sophia Bush, that does not mean that the famous exes like to talk about their past relationship all the time. (You know, kind of how Jennifer Aniston and Brad Pitt also probably feel.) Bush appeared on Michael Rosenbaum's "Inside of You with Michael Rosenbaum" podcast in August, and she did not make it any secret that she's so over talking about Murray.
"Oh, I'm not going to talk about him," she told Rosenbaum before elaborating. "I'm not allowed to because I've tried to poke fun at being a dumb kid, and whenever I've done that, it gets twisted into I'm talking s**t about somebody who I don't even know anymore, who's clearly a grown-up." Tell us how you really feel, girl!
And Bush did not stop there. "I think you have to laugh at who you used to be," she continued, "but when people ask me about history that involves someone else... it's not worth my time. It's not a place where I harbor ill will or anything." Bush also noted that it just does not work out whenever she gets asked about it, so she's done. But here's the kicker: Bush threw in one more dig, calling herself "a naïve 21-year-old kid."
"I literally didn't have a whole brain," she shared. Such a burn, but we love Bush's honesty here!
Luckily, Sophia Bush has found love again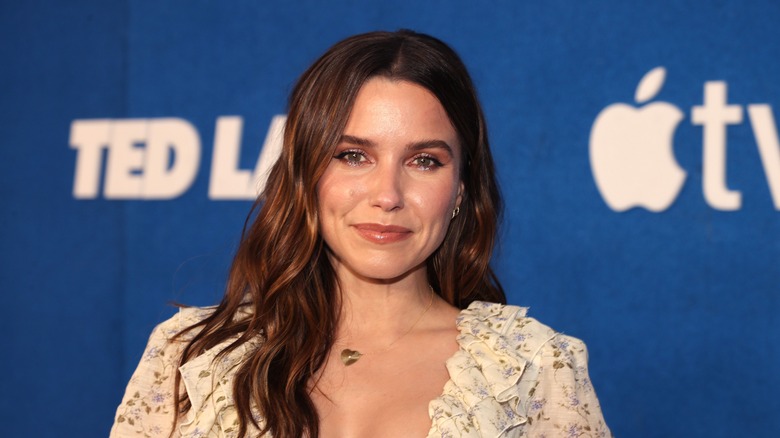 Kevin Winter/Getty Images
Even though things may not have worked out between Sophia Bush and Chad Michael Murray, that does not mean that she's not as happy as can be now. In early August, the former "One Tree Hill" star took to Instagram to share a sweet shot of herself and her boyfriend, Grant Hughes, in Lake Como, Italy. Hughes got down on one knee and slipped a ring on Bush's finger as she stood on the boat.
"So it turns out that being your favorite person's favorite person is the actual best feeling on planet Earth," she wrote, using the hashtag "yes" to let fans know that she did, in fact, accept the proposal. "Thank you to @comoclassicboats and @bottega53 for helping my favorite human plan the most incredible, moving surprise of my life," Bush continued. "My heart. It bursts."
Fans have met Bush's post with plenty of praise, including several celebs. "Congrats lady!!!!" Mandy Moore wrote on the upload. "She's home. Our sister is home," Glennon Doyle chimed in. Even CBS TV commented to show Bush the love. "Someone call a doctor! Our hearts are bursting seeing this. Congrats!" the network wrote.
According to US Weekly, the pair had been together for a year before Hughes popped the question. If the proposal was this beautiful, then we cannot even wait to see what the wedding will be like! Congrats to the happy couple!