Why Was Mama June's Boyfriend Sentenced To More Than A Year In Jail?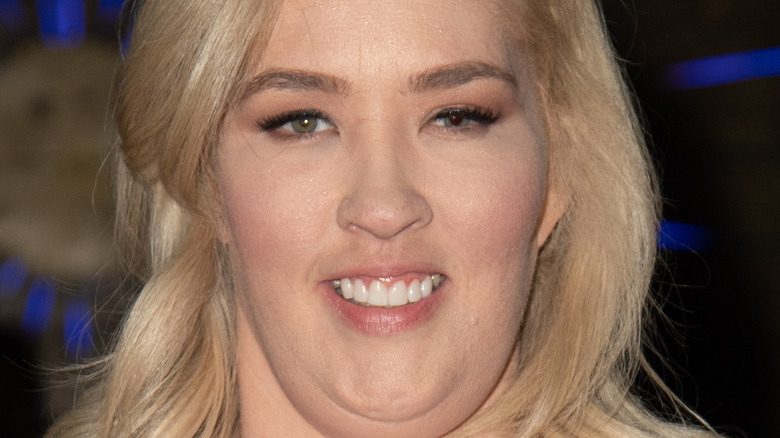 Earl Gibson Iii/Getty Images
Mama June Shannon, known for her charismatic nature in "Here Comes Honey Boo Boo" and "From Not To Hot," started dating her current boyfriend Geno Doak back in 2015, as reported by The Sun. Three years into the relationship, Mama June left a long tribute post to her boyfriend on Instagram, in which she affirmed how happy she was with him and how much she loved him.
"I can't believe this day three years ago we have met who would have imagined two people that were not looking for anything and did not want to be in a relationship at the time would turn into never leave each other side I have to say it's been some of the best times of my life," the reality television star penned in 2018. She thanked Geno for bringing joy to her life and showing her that not all men are bad.
However, Mama June has been criticized for beginning and continuing a relationship with Geno, who has a criminal record, reported Hollywood Life. He was arrested on multiple occasions in the past on a number of different charges, including felony burglary, which led to him serving three months of a one-year prison sentence; felony burglary again a decade later for stealing a cargo trailer; and criminal damage to property. It seems that Geno isn't ready to leave his criminal past behind and has once again received a prison sentence. Keep reading to find out why he was sentenced to 16 months in prison.
Geno Doak was sentenced to 16 months in prison
Geno Doak was taken into custody on July 29, as reported by The Sun, and sentenced to 16 months in the Community Corrections Program of Macon County, Alabama. The 45-year-old took a plea deal that will allow him to spend the next almost year and a half as a registered inmate, but without requiring him to stay behind bars, according to TMZ. He will, however, have to adhere to a strict set of rules, and his compliance will determine whether or not he stays out of a cell. The 16 months will be followed by a two-year probation. 
But why did Mama June's boyfriend receive the prison sentence? It all goes back to 2019 when the couple was arrested for possession of crack cocaine outside a gas station, per The Sun. Geno was given additional charges of possession of drug paraphernalia and third-degree domestic violence. The two were sentenced separately and Mama June got off with 100 hours of community service.
Prior to Geno's sentencing, he expressed worry over potentially facing five years in prison, according to The Sun. In an interview with the publication in June 2021, Geno admitted he was "very concerned" about potential prison time, but was trying to enjoy the time he had left before going to jail. Compared to the five-year sentence Geno was facing, it seems he got off easy with 16 months. While serving his time, he will also undergo a substance abuse evaluation/treatment.
The incident that led to the prison sentence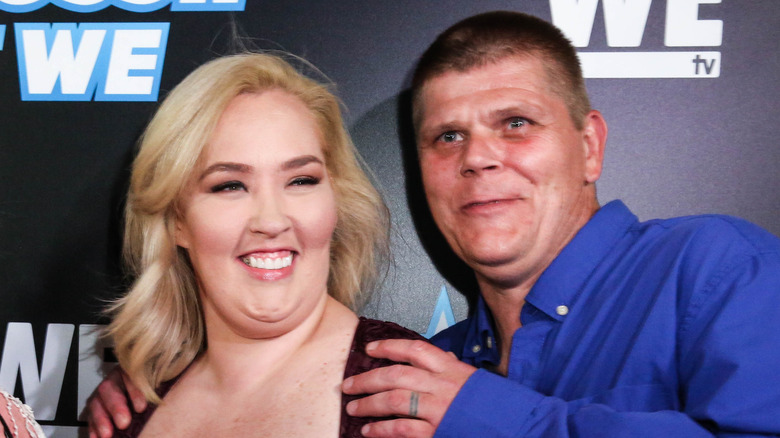 Robin L Marshall/Getty Images
Back when the drug charges occurred, Mama June and her boyfriend Geno Doak were engaged in a domestic dispute at a gas station in Alabama, as reported by TMZ. When the police arrived, they immediately arrested Geno for domestic violence while both Mama June and Geno received charges of felony possession of a controlled substance and drug paraphernalia. Page Six added the mother-of-four pleaded not guilty in 2019 and ended up avoiding jail time, instead getting 100 hours of community service and a provision that she would remain sober.
In an interview with Access, Mama June admitted that prior to the arrest, she and Geno spent about $900,000 on drugs in the span of a single year. She willingly went into rehab to treat her drug (primarily meth) addiction and claimed, "I went into rehab with $1.75 to my name. And I came out with nothing." During the time that Mama June and Geno were hooked on drugs, the reality television star faced a number of consequences, including losing custody of her youngest daughter Alana, also known as Honey Boo Boo, per Screenrant. She apparently sold her home for drug money and the couple was seen living out of a car.
Eventually, Mama June hit rock bottom and decided to get herself and Geno some help. In January of 2021, she proudly posted a happy photo of the two on Instagram celebrating one year of sobriety.
If you or anyone you know is struggling with addiction issues, help is available. Visit the Substance Abuse and Mental Health Services Administration website or contact SAMHSA's National Helpline at 1-800-662-HELP (4357).