Karen Gravano Tells All On Boyfriend's Life Incarceration - Exclusive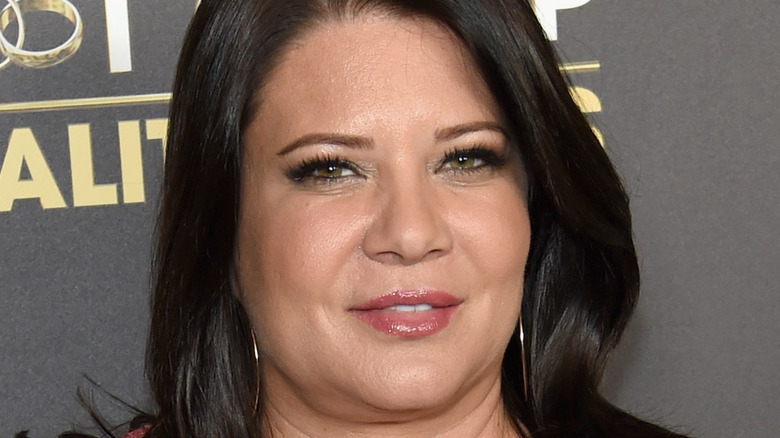 Jamie Mccarthy/Getty Images
"Families of the Mafia" star Karen Gravano is making it work with her boyfriend Xavier Williams, even with some pretty big obstacles in the way. The pair, who've been dating for more than five years, were friends for decades before anything ever got romantic. More recently, they've been navigating their relationship through the prison system. Why? Williams is currently serving a life sentence.
Prison reform is a big issue for Gravano. "Because of everything that I've been through with my family history, this has always been something near and dear to my heart," she tells Nicki Swift. After all, she grew up with one of the most infamous mob underbosses of all time.
According to NBC News, the star's father, Sammy "The Bull" Gravano, spent nearly two decades in the slammer for drug-related charges. He was released in 2017, but most people remember him from his bombshell arrest in the early '90s. The Gambino crime family underboss confessed his involvement in 19 murders, narrowly avoiding a life sentence by becoming a government informant. His testimony was used to put John Gotti behind bars for life.
Today, Karen is holding out hope that one day Williams will be released and willing to work to make it happen. Here's what she says about her boyfriend's life sentence.
Karen Gravano is making it work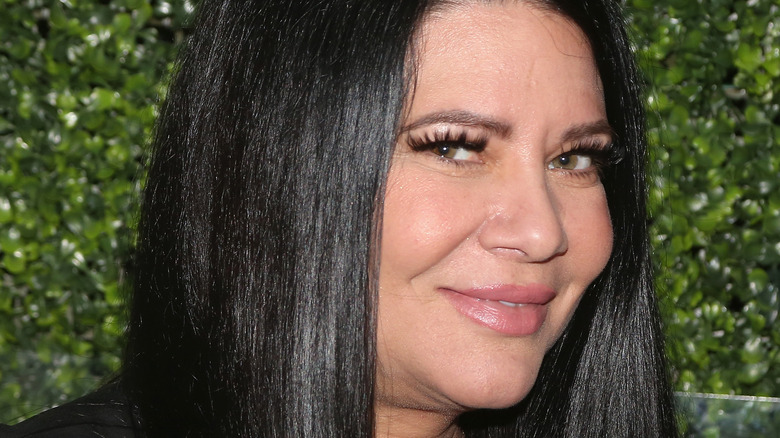 Bruce Glikas/Getty Images
Though the future remains murky as long as Xavier Williams is stuck in prison, one thing is for certain: Karen Gravano will always be there for her beau. "Our love for each other has grown stronger and stronger and stronger. And he's definitely someone that I want to be in my life forever," she previously told InTouch.
So how do they make it work? Gravano cites communication. In fact, that may be the reason she was able to fall in love with Williams, even behind bars. "When a person's locked up and they're not able to be across the table from one another looking at each other's eyes, you have to really exhaust every avenue that you can and communicate on a different level," she told InTouch. "And like, that's why I think I fell in love with him because it's his soul that you get to meet and know a person as an individual."
Despite their feelings, Gravano admits their relationship isn't the top priority. Instead, they're focused on his freedom. "We definitely want to be together, but the reality is, up front and center, is his fight for his life," she told the tabloid. "And I will always remain in his corner through thick and thin, whether if we're in a relationship or we're not in a relationship."
Karen Gravano continues to work on prison reform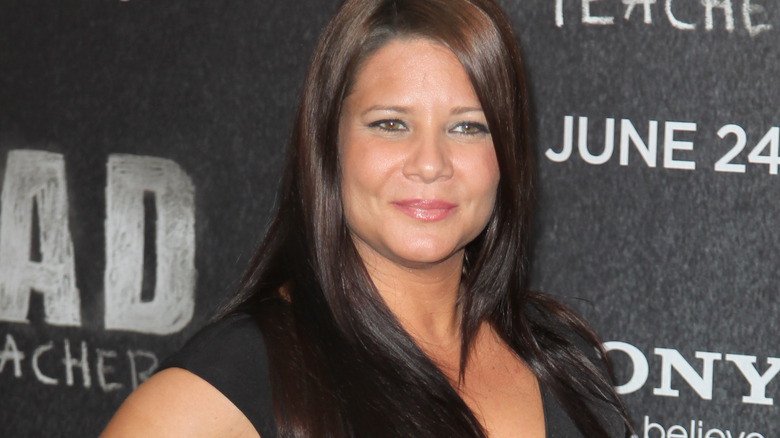 Shutterstock
Though Karen Gravano is actively fighting for her boyfriend's freedom, she hasn't always been hopeful. "I, in the beginning, really didn't feel like my voice would be heard because I have had so much interaction with the law that I finally started digging deep into the case and understanding that so many people have unjust sentences," she tells Nicki Swift. "They went away for long periods of time in the '80s and '90s. They were giving life sentences out as if it was candy."
She's also thinking about the bigger picture. Williams isn't the only one locked up, and with such a large platform, Gravano can really make a difference. "There are so many laws that are changing," she says. "And a lot of people who were sentenced to life have been able to come home. So to keep lending my voice or other people's voices to be able to share these stories, and hopefully the laws will continue to change because I believe people are human beings. They make mistakes and everybody deserves a second chance."
You can catch Season 2 of "Families of the Mafia" Thursday nights on MTV.