The Truth About Lil Nas X's Love Life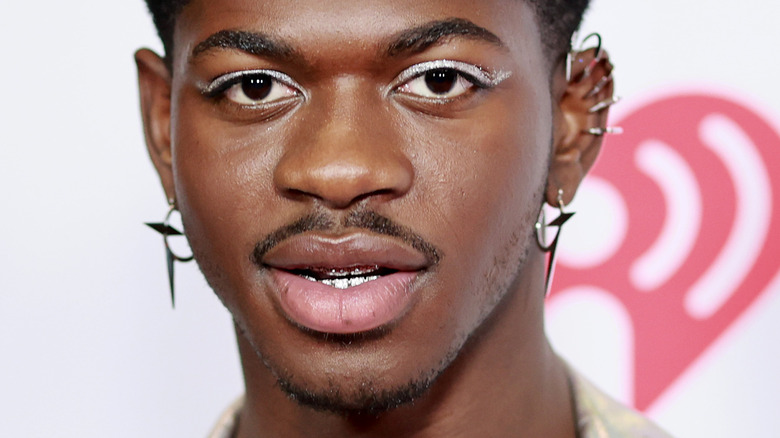 Emma Mcintyre/Getty Images
Lil Nas X has always been pretty private about his love life. After the "Old Town Road" star publicly came out as gay on Twitter in June 2019, fans started wondering who his significant other was, but could not find any information. Then, a few months later, Lil Nas X revealed that he was seeing someone.
During an appearance on "The Ellen DeGeneres Show" in September 2019, DeGeneres asked Lil Nas X if he was in a relationship. "Somewhat," the star responded, without revealing anything else. One year later, in October 2020, Lil Nas sat down with CR Fashion Book and talked about possibly making things official with his mystery guy. "I'm dating someone right now," he said. "We're not in a relationship yet, but it's been on and off for the past few months. I'm maybe going to try to go steady this time."
However, things between Lil Nas and his secret boo seemingly ended this year. When asked if he was dating anyone on the "Spout Podcast" in April, Lil Nas revealed that he was single. "Not right now. Whenever I start dating somebody, I fall too into them sometimes," he said. Still, in a recent interview with Variety, Lil Nas gave fans another update on his love life... and it seems like he may be off the market (for now).
Lil Nas X might have found 'the one'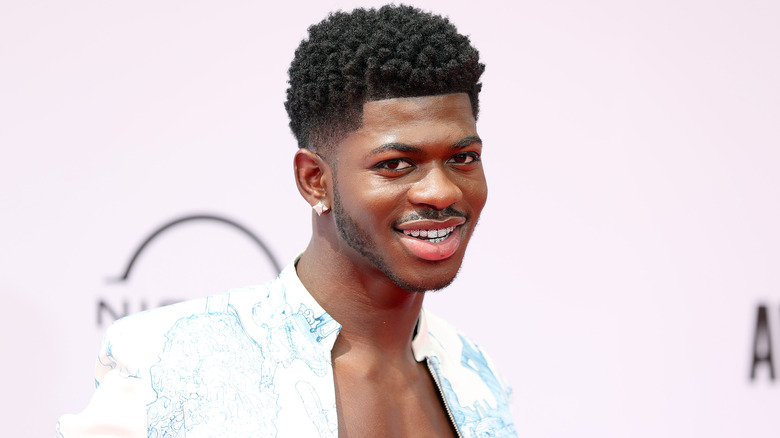 Rich Fury/Getty Images
On August 11, Variety unveiled it latest cover featuring Lil Nas X. In the exclusive interview, the young star talked about his global success, coming out, his recent video for "Industry Baby," and his past (and current) love life. In particular, Lil Nas revealed that he recently found someone special.
"I've had some good boyfriends and some bad ones. A lot of them were emotionally unavailable or had a lot of insecurity and whatnot," he told Variety. "But I've found someone special now. I think this is the one. I can't explain it — it's just a feeling." Elsewhere, Lil Nas detailed the moment he realized he was gay. "I was 18, I believe," he said. "Before that, there was a guy who wasn't my boyfriend, but we met in middle school and we talked, after we both found out that each other were gay. But I didn't act on anything until high school — well, middle school, but then high school."
Around that time, Lil Nas had to deal with a lot of homophobia and self-hate, which ultimately made him stronger. "Once I was 17 or 18, I finally accepted it — like, for sure accepted it, slowly, more and more — and now I've grown into a person that is 100% open with it." After fully accepting his own sexuality, however, dating did not get any easier for Lil Nas.
In the past, Lil Nas X struggled with finding true love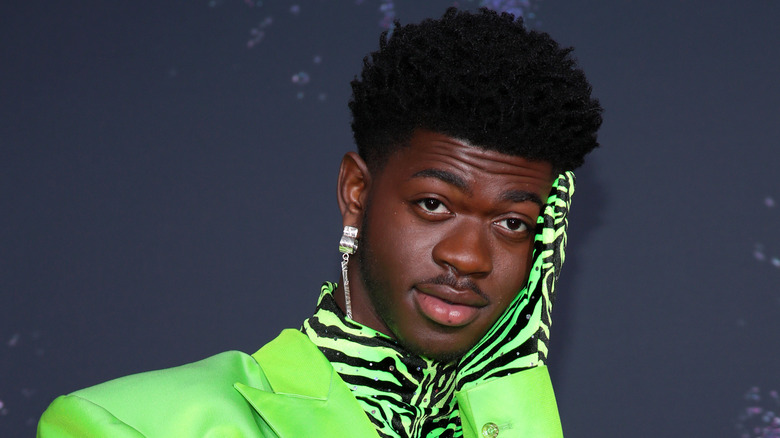 Rich Fury/Getty Images
Despite having recently found "the one," Lil Nas X admitted that dating as a celebrity has been hard in the past. While gracing the Fall 2020 cover of CR Fashion Book, for example, Lil Nas complained about not being able to go out with anyone without gossip sites assuming they are dating... even when he's out with his own brother. 
"I feel like if I put any guy solo in a picture with me, we're automatically dating," Lil Nas explained. "One time, I was sitting in Subway with my brother, and then a few hours later there was [a headline], 'Lil Nas X and his boyfriend eating Subway to celebrate 17 weeks at number one,'" he laughed. Jokes aside, Lil Nas also admitted that, since becoming famous, finding true love has proven difficult.
"It's like, Do you really f**k with me? Or just how everybody else sees me?" he said in the same interview. "You can never really tell, so you just have to hope for the best." The young musician doubled down on the same topic during his "Spout Podcast" interview in April. "Before fame, I dated maybe like two, three people. None of the relationship anybody ever knew besides us two, you know?"