The Truth About Brendan Morais' Relationship With Pieper James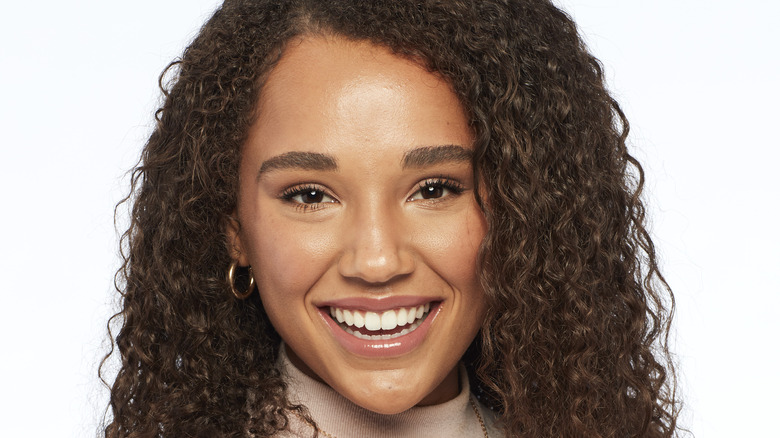 ABC/Craig Sjodin
As we gear up for another season of "Bachelor in Paradise," it is important for us to stay up to date on all of the goings on of the cast, both from the time they were on "The Bachelor" or "The Bachelorette" and off-screen. Which brings us to our next question — what exactly is going on between Brendan Morais and Pieper James?
To recap quickly, Brendan — a commercial roofer with a heart of gold — was a contestant on the Clare Crawley-turned-Tayshia Adams season of "The Bachelorette." While he seemed to hit it off with Tayshia after she replaced Clare, he took himself out of the running in week 12 before his fantasy suite date. Pieper — a model and grad student — competed to win Matt James' heart, but was eliminated in week seven.
Obviously, these two ridiculously beautiful and sweet humans should have no problem finding love if they want to, but have they already found it with... each other?
Pieper and Brendan were spotted together
In June, Us Weekly reported that the two Bachelor Nation alums, Brendan Morais and Pieper James, were quietly dating. Gasp!
"Pieper and Brendan have been dating for a few weeks now," an unnamed source told the outlet. "Either he'll fly to New York and hang with her, or she'll fly to Boston to hang with him. She was most recently in Boston over Memorial Day weekend and they were even spotted out in public together." The pair have apparently been trying to keep the relationship lowkey and out of the public eye (oops), according to Us Weekly's insider. "They're keeping their relationship under wraps since they're trying to make it work long-distance and it's still new. They both are super into each other and are getting to know each other and are just having fun going on dates." The source added that they even have mutual friends.
So riddle us this, Us Weekly: if this is true, then what is Brendan doing in this year's "Bachelor in Paradise" cast?
Brendan Morais has been cast on Paradise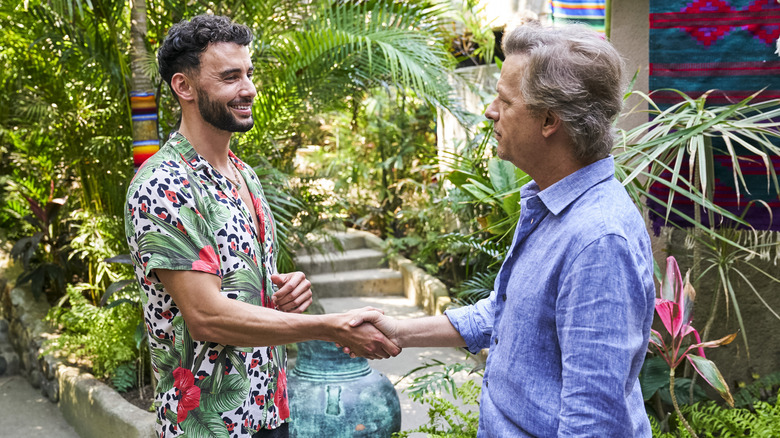 ABC/Craig Sjodin
If Pieper James and Brendan Morais were together, it clearly looks like they're broken up now that Brendan has already been announced as part of the "Bachelor in Paradise" cast. In fairness, they never even made their romance Instagram official, which as we all know is the final arbiter on whether a couple is officially a couple or not.
That said, Bachelor Nation is a strange beast, and you never know what could happen. Strangely, of all the "Bachelor" shows, "Bachelor in Paradise" has one of the stronger track records when it comes to successful relationships — even if it takes a few tries. We're looking at you, Ashley Ioconetti and Jared Haibon! So if you're really shipping this matchup, don't despair just yet. There is an excellent possibility that Pieper herself shows up on "Paradise" in a later episode to throw a wrench into whatever relationship Brendan has been pursuing. We'll just have to wait and see.