Mama June Shannon: I Am Not Wearing A Fat Suit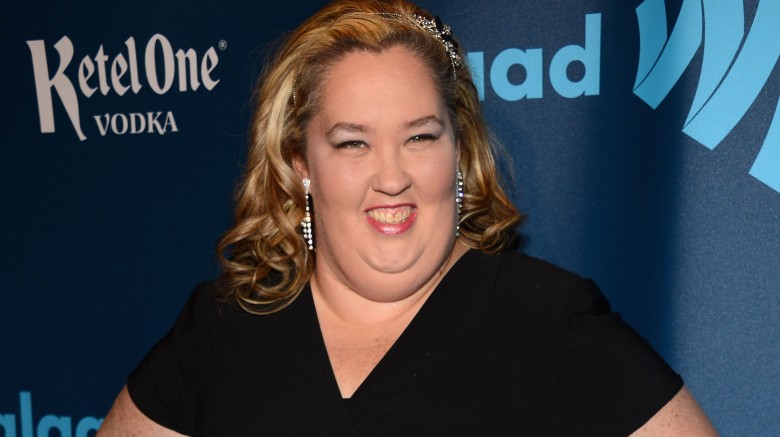 Getty Images
Mama June Shannon wants fans to know they have it all wrong.
After viewers accused her of donning a fat suit and prosthetics in her new WE tv show, Mama June: From Not to Hot, Shannon has finally spoken out about the rumors. "I don't know what the hell people were thinking, but no, I would never do that," she told Us Weekly.
"This journey started a long time ago," the Here Comes Honey Boo Boo star further explained. "We started filming a little bit and then through the process, we had stopped and there's nothing...no, hell no, you're seeing me for me. If you look back, you're seeing me at the doctor's office, you're seeing me this and that, so that's actually me being me...I mean, I guess now that people are seeing the transformation happen, they're like, 'Woah! That didn't happen that fast!' I've been going through this journey since May of 2016, so it has been a little while."
June lost a significant amount of weight for her show, dropping down to a size 4 from a size 18. While she admits that her weight loss is motivated by her ex Mike "Sugar Bear" Thompson's wedding, June also has goals of "[rebranding herself] as like the skinnier Mama June."
In addition to improving her own dietary habits, Shannon's even gotten her daughters, Alana "Honey Boo Boo" Thompson and Lauryn "Pumpkin" Shannon, involved in her new healthier lifestyle.
In an interview with E! News, her daughters admitted that they've reluctantly joined in on their mother's health journey. "At first we didn't want to participate in the fact that she was eating healthy and things like that," Pumpkin shared, but, she continued, "we could tell that she really needed the support...it was just something we needed to do."