The Surprising Number Of Times Zach Braff Had To Audition For Scrubs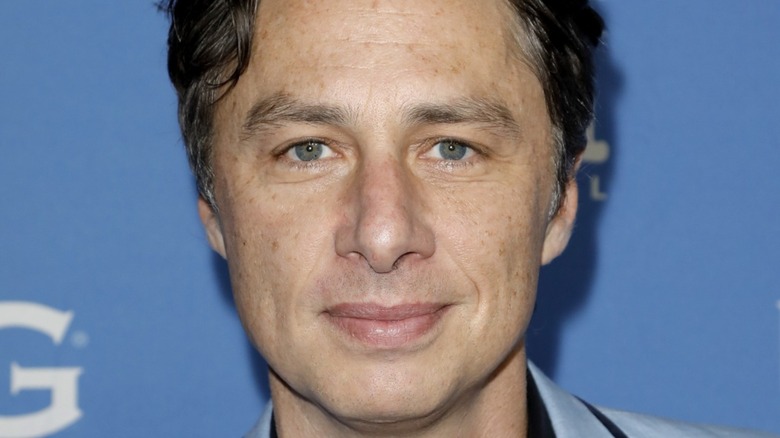 Tibrina Hobson/Getty Images
Over the years, we've seen many famous stars of Hollywood swap their acting hats for the viewfinders and megaphones of a director. From "The Office" alum John Krasinski to Ellen Pompeo from "Grey's Anatomy," we've seen many big names who are eager to work alongside their crew and fellow cast with whole new lenses, pun intended. To that end, we're not surprised that these stars are often exceptionally well adept at taking on the challenges of directing — after all, they've had the chance to experience all the action from the perspective of someone who's simply rehearsing from the script.
For example, actor Zach Braff famously wrote, directed, and starred in 2004's "Garden State." Plus, he was just recently nominated for an Emmy last month for his directing talents on "Ted Lasso," per Vanity Fair. However, the actor's path to fame hasn't always been sunshine and rainbows. While they say good things come to those who wait, it seemed like Braff had to do a lot more when it comes to securing his leading role on the medical comedy "Scrubs" and making himself known to the series' creator Bill Lawrence.
What is the story behind Braff's repetitive auditions for "Scrubs," and how does he feel about the tumultuous process today? Keep reading to find out.
Zach Braff was extremely unprepared during his first audition for 'Scrubs'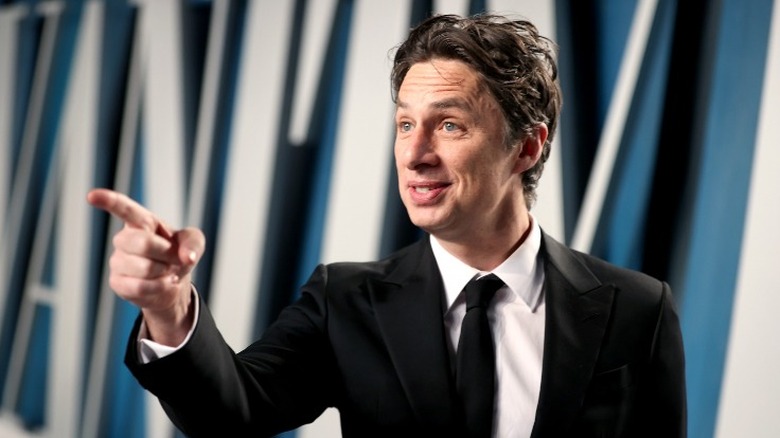 Rich Fury/vf20/Getty Images
In an Us Weekly interview, Zach Braff revealed that he actually had to audition six times for his breakout role as J.D. Dorian on "Scrubs." As for the reason behind this, the actor admitted on "The Off Camera Show" that he was out partying before his New York audition. "And I was very hungover," he recalled. "I went in. I definitely did a sh**y audition. And they said the tape went out to L.A. Then I got back to L.A., and there was no response from my tape."
That might have been the end of the story, but Braff said in the same interview that his agent pushed for him to try the audition again in-person when he flew back to Los Angeles. The reason? No one had secured the role yet. "And this time, I prepared. This time, I got the right script," the New Jersey native said. "It made me f***ing laugh. It was totally my sense of humor." This time, his efforts paid off. Braff said in an interview for E!'s "Reunion Road Trip" series that Lawrence began giving him additional lines to try out. Braff believed Lawrence started "rooting for [him]."
Still, during an episode of "Inside of You with Michael Rosenbaum" knowing he was against "a couple of known people" and lacked a hefty portfolio, Braff couldn't help but feel pessimistic.
Zach Braff finally secured his 'Scrubs' role after countless studio tests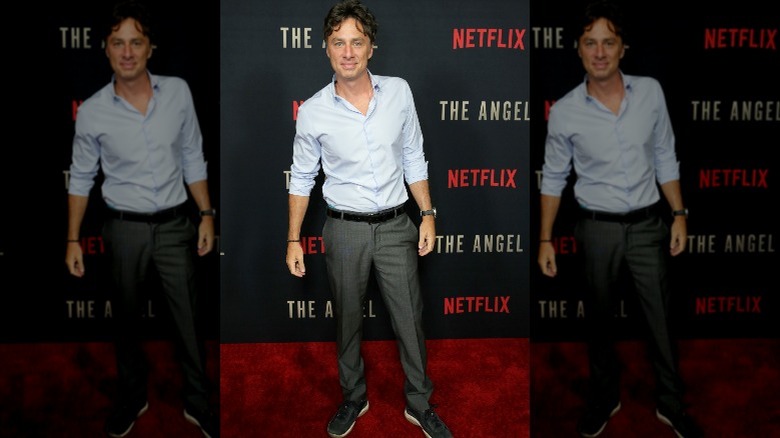 Rebecca Sapp/Getty Images
In the same "Inside of You with Michael Rosenbaum" interview, Zach Braff revealed that he was waiting tables before and during the audition process for "Scrubs," since he still hadn't scored the role. But things were looking up. Fortunately, he "kept getting called back" for the part that would go on to make him a star.
The "Garden State" star detailed his subsequent rounds of work session with showrunner Bill Lawrence, chemistry tests with Sarah Chalke, who had already been cast, and the dreaded studio test at the network where he performed live for a group of 25-ish "I remember thinking it was like the Olympics. It doesn't matter how well you did it at home. It's like you do it now or you die," the actor recalled.
However, the happy ending finally came when he got the call for landing the role, and he would go on to portray Dr. J.D. Dorian for all nine seasons. Talk about a combination of talent and patience!