How Many Kids Does Perez Hilton Have?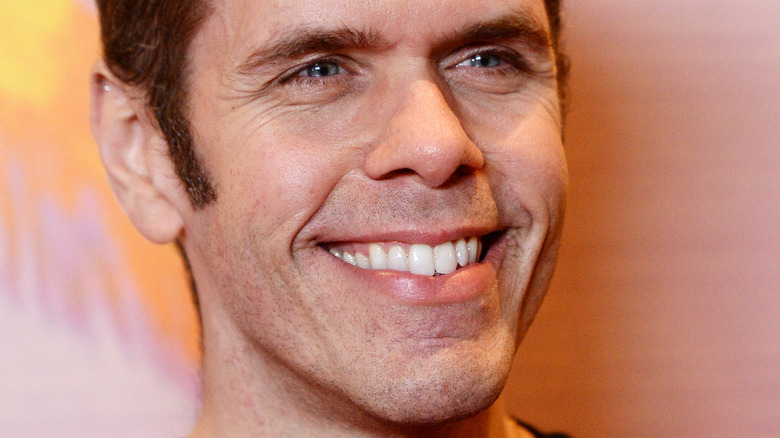 Amanda Edwards/Getty Images
Best known for his role in the tabloid era of the early aughts, celebrity blogger Perez Hilton was born Mario Armando Lavandeira Jr. and graduated from New York University in 2000, per Celebrity Net Worth. Under a new moniker, Hilton got his postgraduate start working various media positions — before eventually starting his own celebrity gossip blog in 2001. The site's original name was PageSixSixSix.com, and then changed into PerezHilton.com once the site became popular. PerezHilton.com gained serious traction in Hollywood, gaining Hilton both famous friends and enemies in the process.
Two decades later, and PerezHilton.com still plays a significant role in scandalous media coverage — although he has made an effort to be "more positive." His personal life, however, seems to have slowed down in recent years. Hilton never got married, but started a family through the surrogate process. His kids are still relatively young, and it seems he is less interested in showing them off to the world than he is with giving the scoop on the children of other celebrities. Here is what people might not know about Perez Hilton and his family.
Perez Hilton had his first child in 2013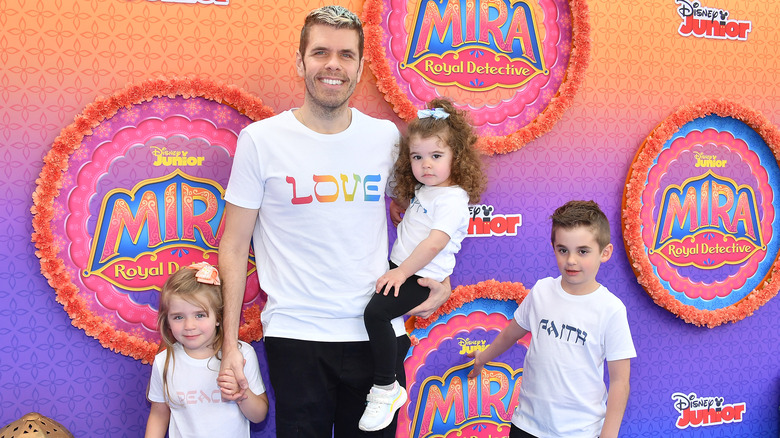 Amy Sussman/Getty Images
Celebrity tabloid blogger Perez Hilton started his family in 2013, after his son Mario Armando Lavandeira III was born through a surrogate mother.  He has kept the identity of his surrogate away from media coverage.
Hilton, who named Mario after his birth name, told the Los Angeles Times about how fatherhood changed him that year. "I knew it was going to happen this way because boyfriends and husbands may come and go, but kids are forever. I didn't want to keep waiting," Hilton said. He admitted that parenting is a lot, but he wouldn't change it for the world. "The other day I locked myself in the bathroom and started crying because in addition to my brain feeling loopy, I really have felt super hormonal and emotional ... Wow, I really am a dad now and it's awesome."
In the years since Hilton's son Mario was born, he has welcomed two more kids (pictured above). The young family has made various appearances on the red carpets for children's movies, such as "Guardians of the Galaxy" and "Beauty and the Beast." 
Perez Hilton adores his family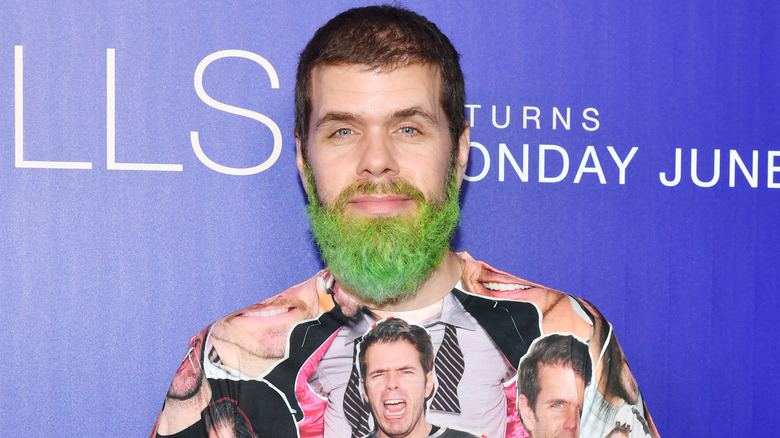 Amy Sussman/Getty Images
Perez Hilton had two more children via surrogacy following the birth of Mario. His first daughter, Mia Alma, was born in 2015, per CBS, followed by Mayte Amor in 2017. "I am deliriously tired and equally happy!" he said when he announced Mayte's birth on Instagram. "This is a very special time for me and my family! Family time is the best time! Family first! They are my everything!" 
Hilton also revealed where his second daughter's name came from. "A lot has changed over the past decade plus and I am so thankful, humbled, and truly indebted that you have accepted me through the fat and the fug and the then and the now. We've grown up together and evolved and I continue to do so – in the best way possible," he said. "Named after her grandparents – Mario & Teresita – their love will forever flow through her and protect her and all of my kids. Grandma is over the moon and so are her siblings!"
From ruthless celebrity blogger to warm-hearted father, Hilton was on the mark when he exclaimed that so much has changed for him.