How Expensive Was Harrison Ford And Melissa Mathison's Divorce?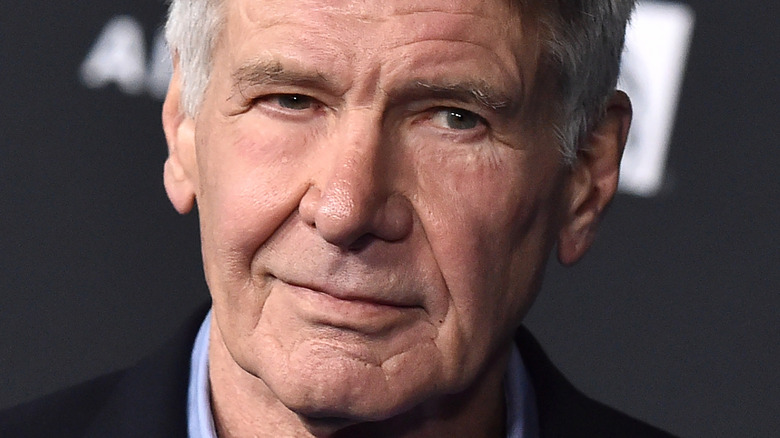 Shutterstock
Iconic actor Harrison Ford and screenwriter Melissa Mathison tied the knot in 1983 after meeting on the set of "Apocalypse Now," where Ford played Colonel Lucas and Mathison worked as an assistant, as per ABC News. The couple became parents together twice: The first time with son, Malcolm, in October 1987 and the second time with daughter, Georgia, in June of 1990, per Closer Weekly. Both kids followed their parents' footsteps in the entertainment industry. Malcolm has released two albums with his band The Dough Rollers and starred as himself in "Water to Wine," while Georgia has also starred in a couple films herself. 
Unfortunately, Mathison and Ford's relationship was not meant to be and they filed for divorce 18 years after getting married, as reported by People. Ironically, the couple had at first separated in an attempt to reconcile some of their differences. They ended up getting back together for a few months before announcing their final legal separation. The couple sought joint custody of Malcolm and Georgia, and Ford's manager, Pat McQueeney, reported that the split was on good terms. "The separation is amicable, and the couple remain very friendly," McQueeney stated. 
The divorce between Mathison and Ford came as a shock to fans and close friends of the couple. One family friend told People that the separation prior to the divorce seemed temporary and like "a midlife crisis" on Ford's part. This was unfortunately not the case, and the divorce was finalized in 2004. Keep scrolling to find out how much the divorce set Ford and Mathison back.
Harrison Ford and Melissa Mathison's divorce cost a hefty penny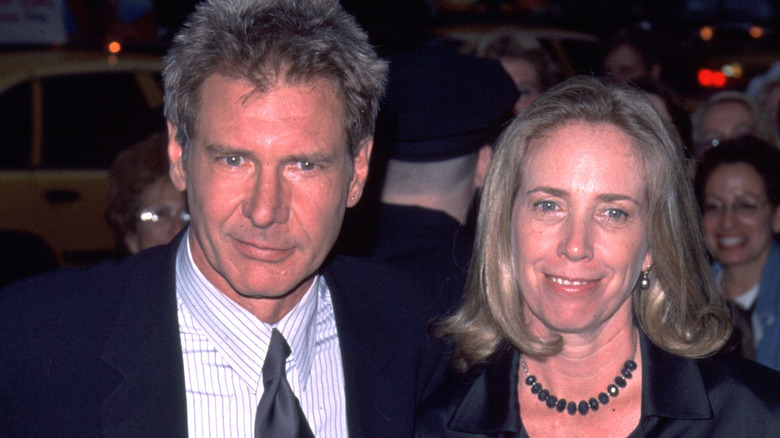 Evan Agostini/Getty Images
Harrison Ford and Melissa Mathison ended up having one of the most expensive celebrity divorces of all time, according to Forbes. Without a prenuptial agreement, their settlement weighed in at a whopping $85 million. Mathison also negotiated some of her ex-husband's future earnings from "Indiana Jones" and "The Fugitive" sales, which he filmed during the couple's years together. 
The settlement was so large because the "Star Wars" actor brought in millions with every film he starred in. By the early '90s, Ford became one of Hollywood's highest-paid actors and raked in around $20 million per movie. If the couple were to divorce now, however, the settlement would likely be much larger. According to Celebrity Net Worth, Ford is currently worth $300 million. His most successful roles have been as Han Solo in "Star Wars" and Indiana Jones in the "Indiana Jones" trilogy.
Mathison may have been entitled to such a large settlement as well as the rights to some of Ford's future earnings due to rumors that the "The Devil's Own" actor was having an affair with a much-younger woman, Lara Flynn Boyle, as reported by ABC News. The two were seen participating in a romantic carriage ride in NYC and sharing a booth at a nightclub around the time of Ford's divorce. However, Ford's manager, Patricia McQueeney, strongly negated these rumors. "[The Fords' separation] had nothing to do with that," she said. "They separated before that."
The divorce was only the first tragedy for the Ford family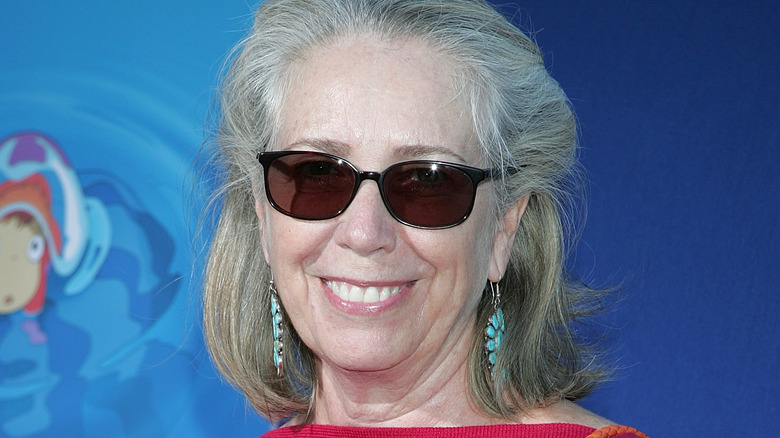 David Livingston/Getty Images
Although Harrison Ford and Melissa Mathison's divorce came as a shock to fans and loved ones, it wasn't the only tragedy that would rock the family. The "E.T. the Extra-Terrestrial" screenwriter died in 2015 at the age of 65 from neuroendocrine cancer, leaving behind her two children, brothers Dirk and Mark Mathison, and sisters Melinda Johnson and Stephanie Mathison, as reported by the Los Angeles Times. When she died, "The Black Stallion" screenwriter left behind a $22 million fortune, which likely went to her children, despite concern over her missing will, according to TMZ. Before she passed, Mathison still had one final project in the works — a screenplay for Steven Spielberg's "The Big Friendly Giant" — which was based on the popular children's book by Roald Dahl, and was released posthumously in 2016.
Mathison's loss was mourned around the world. Director Steven Spielberg, who had worked with Mathison on more than one occasion, including on the iconic "E.T.," gave her a touching tribute. "Melissa had a heart that shined with generosity and love and burned as bright as the heart she gave 'E.T.'," he stated, per People. 
Ford, on the other hand, did not make a public statement regarding his ex-wife's passing. Following the separation from Mathison, Ford began dating actor Calista Flockhart, who he later married in 2010. They have been together ever since. Mathison did not date or remarry before her death.