Charity CEO Reveals How Kate Middleton Really Is Behind The Scenes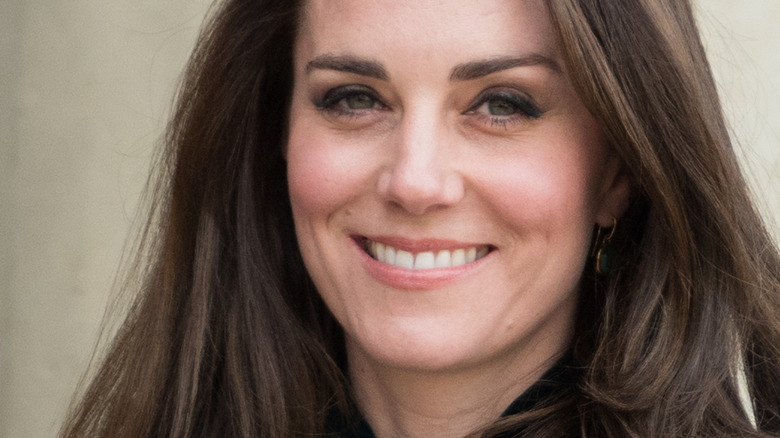 Shutterstock
Kate Middleton is known for her sunny disposition at royal events, but many wonder what she's really like when she's out of the public eye.
When it comes to tabloid reports, Kate does not seem to let things get under her skin. "Catherine, as far as I'm told, just ignores what's written about her," Daily Mail royal editor Emily Andrews told viewers in the documentary, "Kate: Our Queen in Waiting" (via Express). David Riley, narrator of the documentary, revealed in the doc that Kate is quite similar to Queen Elizabeth II, adding, "Kate's stoical attitude towards the press mirrors that of the queen herself. It's felt by many to be the appropriate royal response."
Historian Dr. Chandrika Kaul agreed, noting in the film that "Kate epitomizes the adage 'never complain, never explain.' Much like the queen has in her successful and long reign." Despite the constant comparisons to the queen, a CEO who recently worked with Kate had a lot to say about her demeanor. Keep reading for more details.
Kate Middleton is extremely empathetic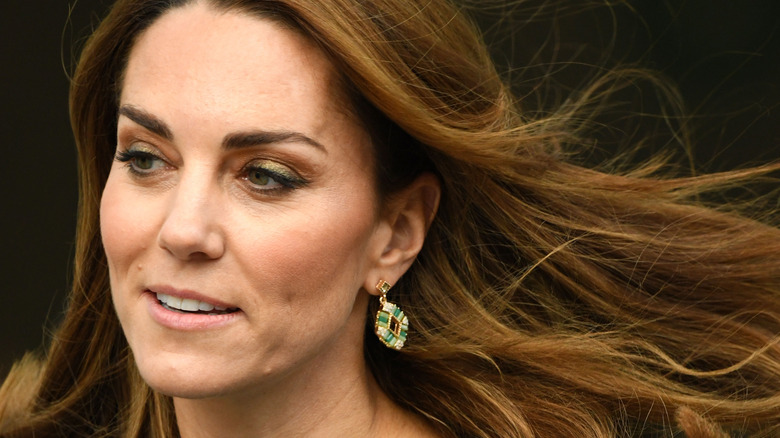 Shutterstock
When Kate Middleton visited Sheffield Baby Bank UK in August, she was "unashamed" to "share difficulties" on her life as a parent, the CEO of Baby Basics told Hello! magazine.
Kate's main purpose of the visit was to launch a new initiative that resulted in 19 U.K. retailers and brands donating 10,000+ new items to over 40 U.K. baby banks. And it seemed like CEO Cat Ross was just as impressed with her attitude. "I think what struck me the most about the duchess was her genuine interest," she told Hello!. "She genuinely wanted to hear of our experiences, she wanted to hear directly from families that had accessed our services, what their experiences were like and was really unashamed to share her difficulties that she faced in parenting and really been able to relate to families about what it's like raising children with three children herself," Ross added.
Baby banks support vulnerable families in the U.K. by issuing free essentials like diapers, clothing and bedding — and their services were even more critical during the coronavirus pandemic. The pandemic undoubtedly made things complicated complicated, as the baby banks were unable to accept secondhand items due to health concerns — so Kate decided to call upon retailers to help with donations, per the Daily Mail. Her hard work paid off, as Baby Basics now has 51 centers in the U.K. along with 27 brands regularly donating to the charity. Ross called her work "amazing," and we agree!