What We Know About Tony Bennett Canceling His Final Tour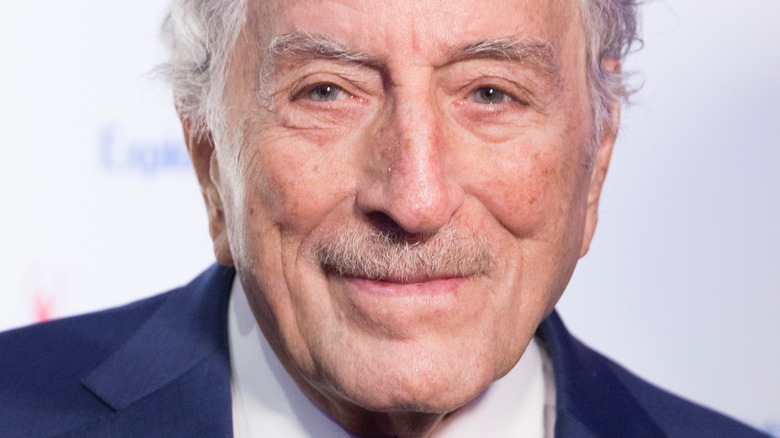 Shutterstock
Tony Bennett's voice has been delighting fans for decades, but sadly, he's pulling the plug on his tour. 
Bennett and Lady Gaga brought the house down when they performed at Radio City Music Hall on August 3 and August 5, according to the New York Post. The shows were titled "One Last Time: An Evening With Tony Bennett and Lady Gaga," causing many to wonder if this would be the final time they would see Bennett perform live. The concerts seemed pretty special — fans had to lock up their phones in security pouches upon arrival, per the Post. A production crew was reportedly filming the shows, so it looks like a TV special could be in the works.
The shows come just before Bennett and Gaga will release "Love For Sale," their second album together, out on October 1, per the outlet. Gaga always spoke highly of Bennett, telling NME in September 2014, "I tell Tony every day that he saved my life. I spent a lot of time with Tony. He wanted nothing but my friendship and my voice." Despite the buzz with his Radio City concerts, what's really going on with the tour? And why were his New York City shows "announced as the singer's last NYC public performances," per Variety? Keep reading for more unfortunate details about this music legend. 
Tony Bennett's health prompted the canceling of his tour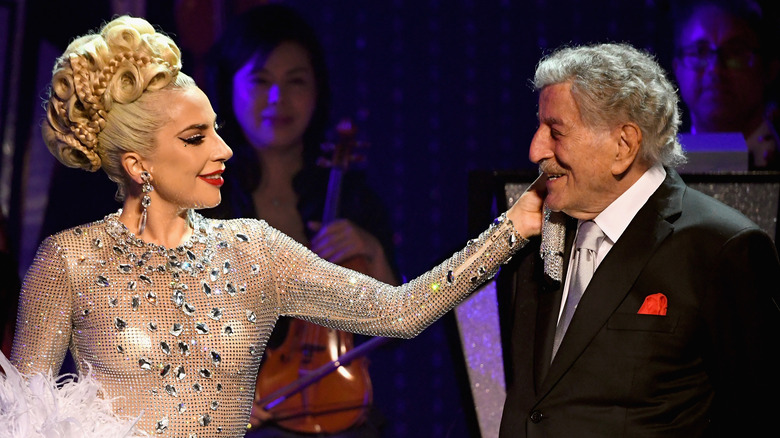 Kevin Mazur/Getty Images
Tony Bennett canceled his fall tour that was supposed to begin in September and was rescheduled from 2020, according to Variety. It appears that Bennett's struggle with Alzheimer's disease prompted the decision. The singer revealed he had Alzheimer's in February although he was diagnosed in 2016, according to AARP. Dr. Gayatra Devi, the doctor who diagnosed him that year, seemed impressed with Bennett's abilities. "[He's] "doing so many things, at 94, that many people without dementia cannot do." "He really is the symbol of hope for someone with a cognitive disorder," the doctor added. The music legend took to Twitter to speak on his condition. "Life is a gift – even with Alzheimer's," he wrote.
Danny Bennett, the son and manager of the musical legend, spoke on the choice. "There won't be any additional concerts," he told Variety on August 12. "This was a hard decision for us to make, as he is a capable performer. This is, however, doctors' orders. His continued health is the most important part of this, and when we heard the doctors — when Tony's wife, Susan heard them — she said, 'Absolutely not.'" "It's not the singing aspect but, rather, the traveling. Look, he gets tired. ... We don't want him to fall on stage, for instance — something as simple as that," he added. Danny noted they were worried about "human nature." "Tony's 95," he said.
Ticketholders are encouraged to contact venues regarding refunds, per Variety.