What We Know About Tony Bennett's Alzheimer's Disease Diagnosis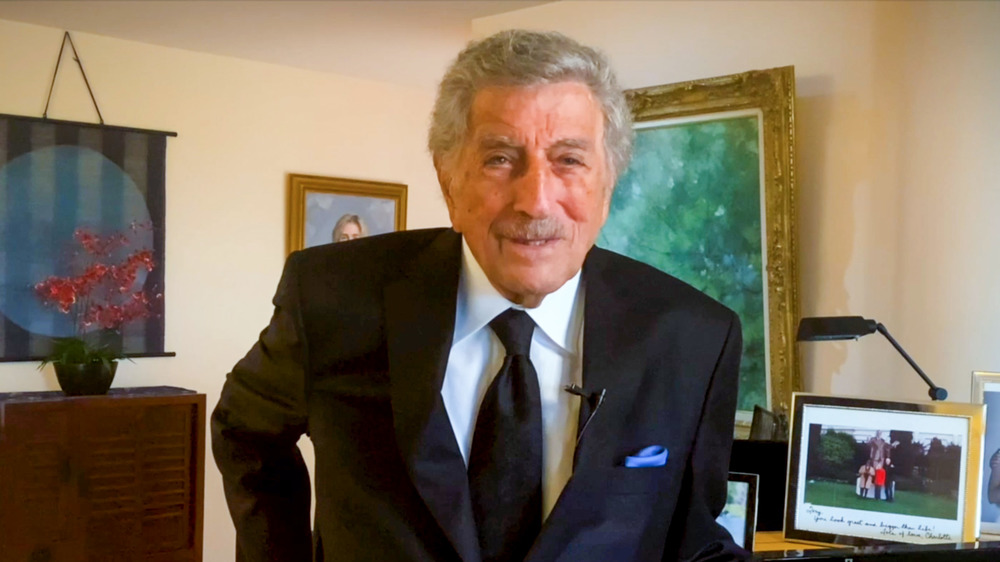 Getty Images/Getty Images
Singer Tony Bennett's family has revealed that he has been privately living with Alzheimer's for years. In an article with AARP, Bennett's wife Susan and eldest son Danny opened up about how the crooner's life has changed since he was originally diagnosed in 2016.
Healthline defines Alzheimer's disease as "a progressive form of dementia" which negatively affects "memory, thinking, and behavior." Although Bennett has reportedly been spared any of the more severe consequences of Alzheimer's, like violent outbursts or wandering away from his home, Susan told AARP that her husband is "not always sure where he is or what is happening around him."
However, Dr. Gayatra Devi, the doctor who diagnosed Bennett in 2016, noted that the singer is "doing so many things, at 94, that many people without dementia cannot do." He went on to say "He really is the symbol of hope for someone with a cognitive disorder."
Susan also told AARP that she prays he won't "take a turn for the worse that's really crazy bad," and that he's "not the old Tony anymore." She then corrected herself, adding: "But when he sings, he's the old Tony."
"Life is a gift – even with Alzheimer's. Thank you to Susan and my family for their support, and AARP The Magazine for telling my story," Tony Bennett's official Twitter posted following the revelation.
Tony Bennett continues to perform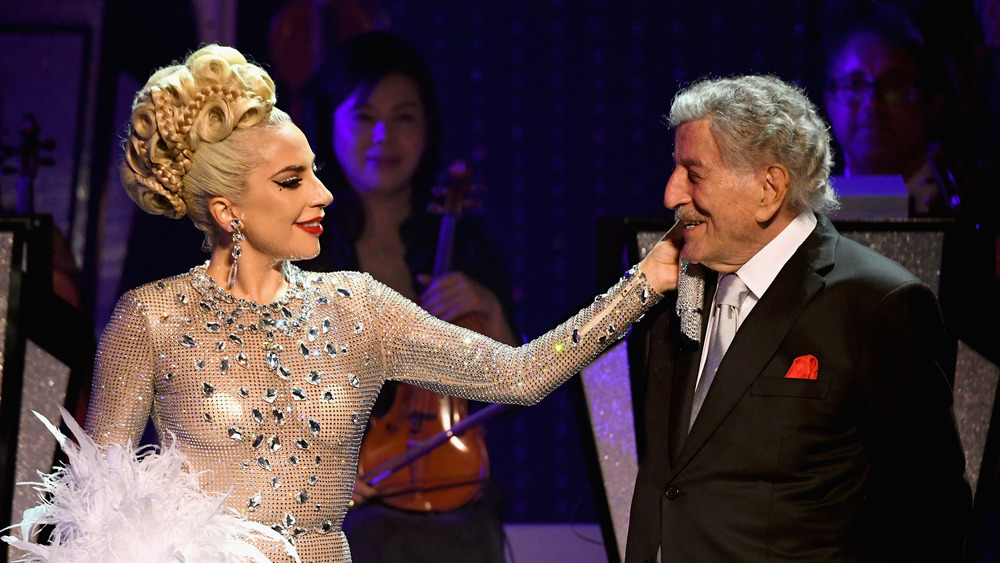 Kevin Mazur/Getty Images
Tony Bennett first carved out a career for himself in the '50s and '60s as a jazz singer, topping the charts with songs like "Rags to Riches" and "I Left My Heart in San Francisco," as his official website states. He has won 19 Grammy Awards over the years, including a Lifetime Achievement Award.
After Bennett's diagnosis, according to AARP, his singing became both a source of comfort and a way to improve his condition. Before the COVID-19 pandemic, Bennett continued to tour and perform 90-minute sets. His last public gig took place on March 11, 2020.
Bennett's neurologist recommended that he should be encouraged to sing and perform as long as he could. His wife Susan and son Danny both commented that they could see the positive effect it had on him. The article described how they would often observe him "utterly mystified about his whereabouts" backstage, and how he would "transform himself into performance mode" the second he heard his name being announced. He still rehearses with his pianist twice a week.
One of Bennett's biggest hits of recent years was 2014's Cheek to Cheek with Lady Gaga, an album where the pair sang jazz standards together. From 2018 to early 2020, Bennett and Gaga secretly recorded a follow-up album that will be released in spring 2021. Documentary footage apparently shows Gaga crying as she watches the man she calls a "father figure," per AARP, sing a solo passage.