Tony Bennett: How Much Is The Music Legend Really Worth?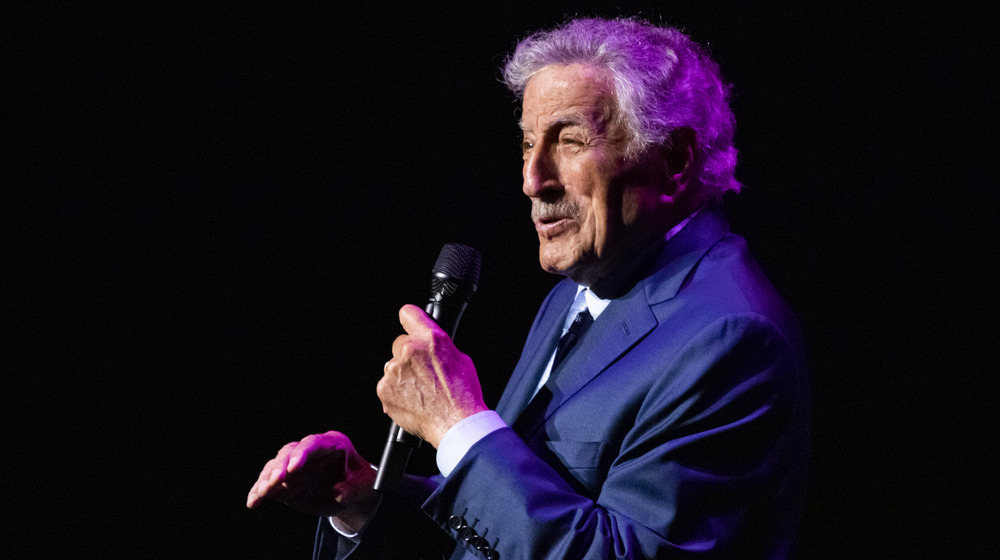 Scott Legato/Getty Images
Singer Tony Bennett has been a part of the American music scene for what seems like forever. So fans worldwide are reeling from the news that Bennett just revealed in February 2021: The 18-time Grammy winner has Alzheimer's disease.
He was diagnosed four years ago, but shared the news publicly in an AARP Magazine article. But he and his wife, Susan Benedetto, are facing the diagnosis with optimism. She told Gayle King of CBS This Morning that singing is therapeutic for him, and that he still remembers every word of the classics: "He's devoted his whole life to the great American song book. And now, the song book is saving him."
Bennett, who also has two Emmys and was a Kennedy Center honoree, was born in Long Island City, N.Y. to a grocer father and a seamstress mother, according to All Music. He started singing at age 10 and gained national recognition in 1951. He's been an integral part of American music ever since. Let's take a look at what kind of wealth Bennett has amassed after 70 years in the spotlight.
Tony Bennett has been in the music industry for 70 years — and his net worth reflects that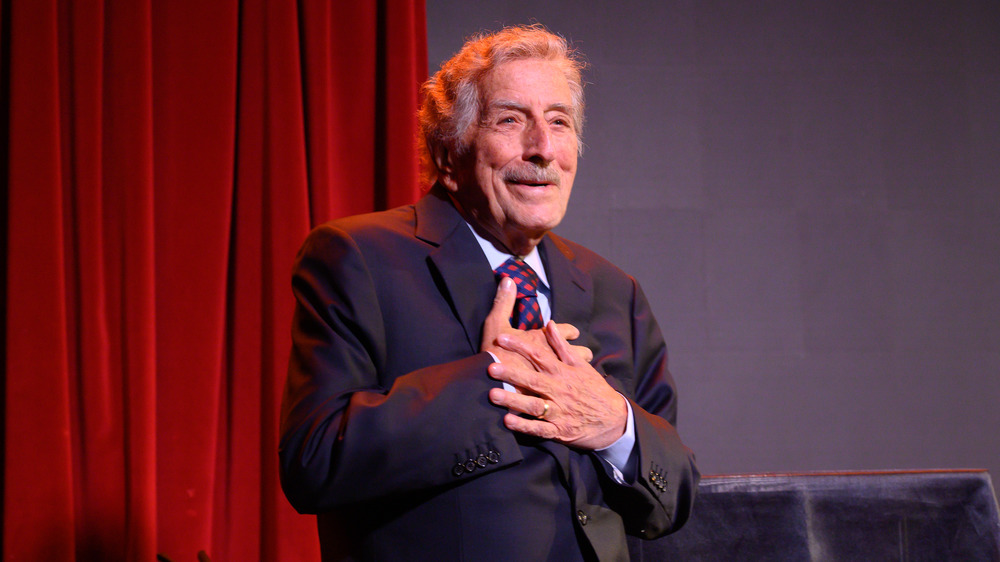 Noam Galai/Getty Images
With more than 70 records under his belt, it should come as no surprise that this prolific music maker is worth quite a lot: $200 million, according to Celebrity Net Worth. Tony Bennett owns a large three-bedroom apartment overlooking Central Park in New York, according to AARP Magazine, where he lives with his wife, Susan Benedetto. The views of the park and ample natural light are perfect for Bennett, a longtime amateur painter.
Talking to Gayle King of CBS This Morning in February 2021, Benedetto revealed that Bennett had recently completed a second album of duets with pop star Lady Gaga. Their first collaboration of jazz and pop standards, Cheek to Cheek, came out in 2014. The two formed a tight friendship during recording and remain close. Gaga even knew of his diagnosis before the public announcement, Benedetto said.
In terms of Bennett's diagnosis, she says things seem stable for the moment: "According to his doctor, there's no reason to think that he will drastically decline." He's in no pain, works out regularly, and still loves to belt a tune.