How Angelina Jolie Came Between Billy Bob Thornton And Laura Dern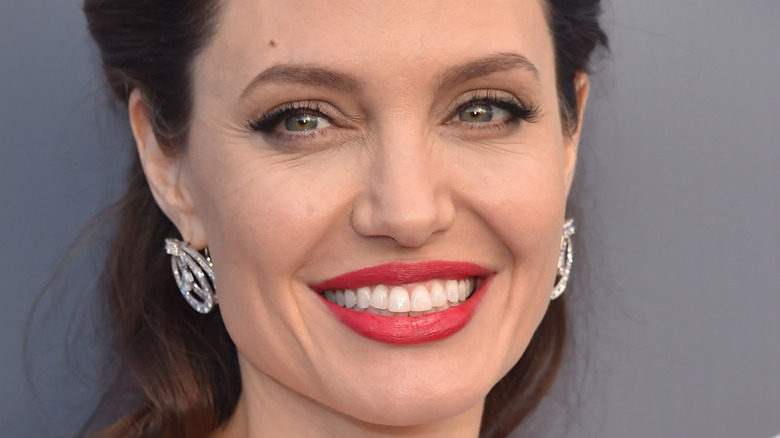 Shutterstock
If you've ever been ditched for someone else, you'll know how much it sucks. Now, just imagine that you were living with your significant other, and only discovered their betrayal after you returned from a work trip ... and that the person they left you for was none other than certified mega-beauty Angelina Jolie. Ooof. Of course, if you're Laura Dern, you don't need to imagine any of this — because it actually happened to her, as detailed by Mirror.
The "Jurassic Park" star returned home from a film shoot to find herself unceremoniously dumped by Billy Bob Thornton, her live-in boyfriend of three years. And it gets worse. Dern discovered that Thornton hadn't just left her for Jolie. While she was out of town, he actually married the "Maleficent" actor! How did Jolie manage to drive a wedge between Thornton and Dern in the space of a work trip? Keep reading to find out.
Angelina Jolie and Billy Bob Thornton quickly fell in love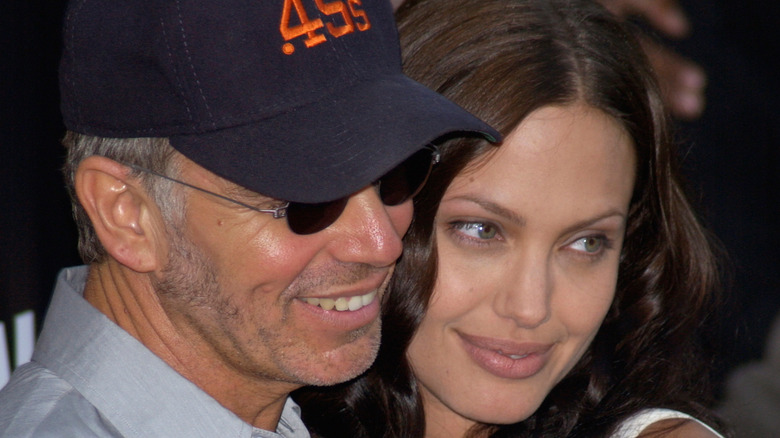 Shutterstock
Angelina Jolie and Billy Bob Thornton met and fell in love on the set of 1999's "Pushing Tin", before getting hitched shortly after, per InStyle. What the couple lacked in age-appropriateness (he's 20 years her senior), they certainly shared in Grade-A weirdness. The two famously engaged in kooky antics like wearing vials of each other's blood around their necks, swapping underwear, and making questionable choices about tattoos.
It's probably not very fair to put the blame entirely on Jolie for Thornton and Laura Dern's split. Considering Thornton and Jolie's marriage was actually his fifth, the "Bad Santa" actor didn't have the best track record with sticking to his vows. Even his relationship with Jolie seemed to be doomed from the start: He openly admitted to feeling insecure, revealing to GQ in 2016 that he "never felt good enough for her," and that he was unable to keep up with her glamorous, jet-setting lifestyle. The pair eventually split in 2002. 
Are you wondering how Dern feels about all of this? Read on to find out.
How is Laura Dern's relationship with Billy Bob Thornton today?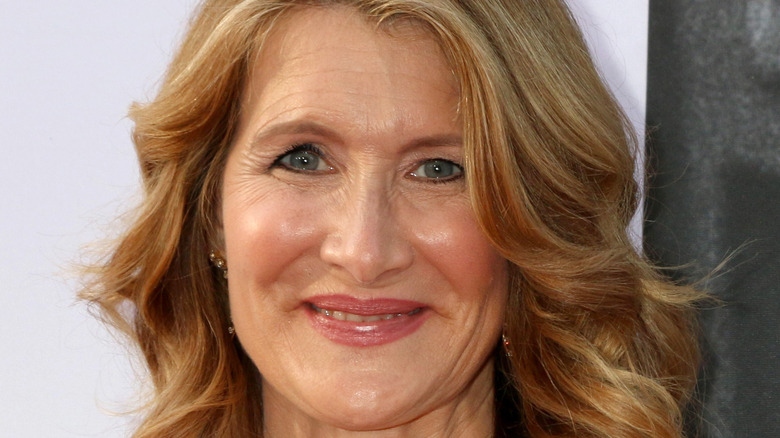 Shutterstock
By all accounts, Billy Bob Thornton and Laura Dern had a difficult split. As the "Star Wars: The Last Jedi" actor herself said to Talk Magazine in 2000: "I left home to work on a movie, and while I was away my boyfriend got married, and I've never heard from him again." Ouch.
Of course, that was way back in 2000. They may not have had any heart-to-hearts, but they've certainly seen each other since then. In a blink-and-you'll-miss-it moment caught at the 2017 Golden Globes, per Us Weekly, Thornton can be seen passing right by Dern's table, who elegantly turns her head away to avoid eye contact. That's a fair reaction to someone who ghosted you before the term even existed. 
In the Talk Magazine interview, Dern likened the breakup to "sudden death," going on to suggest that neither of them has received "any closure or clarity." Hopefully, with a long and successful career behind her, she feels differently today.