The Real Reason Idina Menzel Changed Her Name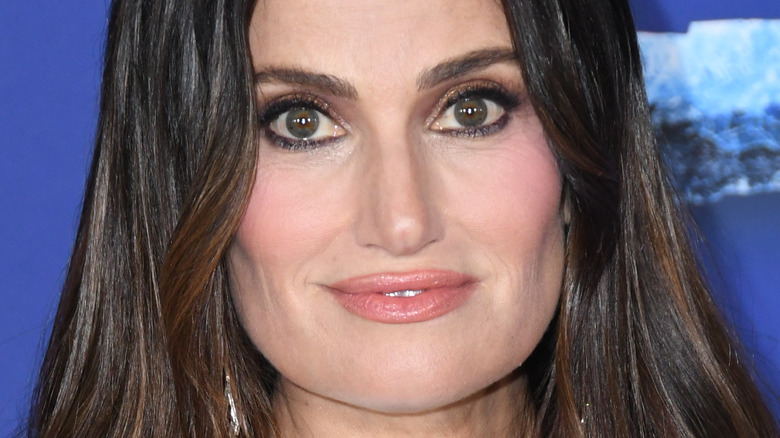 Shutterstock
Correction 9/30/22: A previous version of this article incorrectly described Idina Menzel as portraying Anna in "Frozen." She played Elsa, not Anna.
Idina Menzel — which, if you were wondering, is pronounced "Ih-DEE-nah men-ZELL" — might not be exactly the biggest star in the entertainment industry. However, there are plenty of fans who would easily recognize her from two or more of her most notable roles.
Thanks to the performer's work as a big-screen voice actor, she's known to countless children (and their parents) as Elsa from the incredibly popular "Frozen" movies from Disney. On top of that, those who adore the best that Broadway has to offer will likely know her as Elphaba, the Wicked Witch of the West, from "Wicked," a role which earned her the Tony Award for Best Actress in a Musical. You might have also seen her as Maureen Johnson in 2005's "Rent," Nancy Tremaine in 2007's "Enchanted," or Shelby Corcoran on "Glee."
Whatever name Menzel happens to be using either on-screen or on stage, her stellar talent shines through. But it turns out that Idina Menzel isn't the name that she was born with. Read on to find out what her name originally was and why she decided to change it — as well as why that may not have really mattered in the end.
Idina Menzel's original name caused a bit of a problem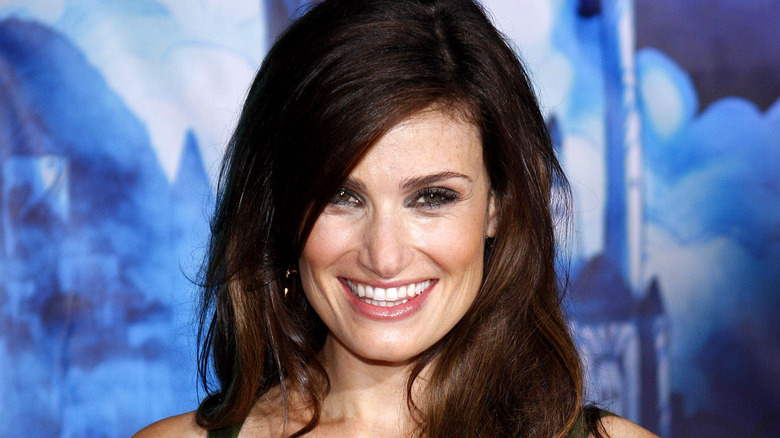 Shutterstock
When Idina Menzel was born in New York City back on May 30, 1971, she was welcomed into the world by her parents, Stuart and Helene Mentzel, per the Toronto Star. Yes, Mentzel not Menzel (can you spot the slight difference?). Indeed, the name the star was given when she was born was Idina Kim Mentzel.
Given her first name as a tribute to her great-grandmother, who was named Ida, per IMDb, the woman who grew up to be a star clearly felt like Idina would work if she ever became famous. However, when it came to her last name, she told the Star, "I finally took the 't' out, because it made everyone pronounce my name wrong."
Granted, while Menzel changed her name to avoid dealing with people saying it incorrectly, that didn't exactly work out the way that she had hoped.
John Travolta still couldn't pronounce Idina Menzel's name at the Oscars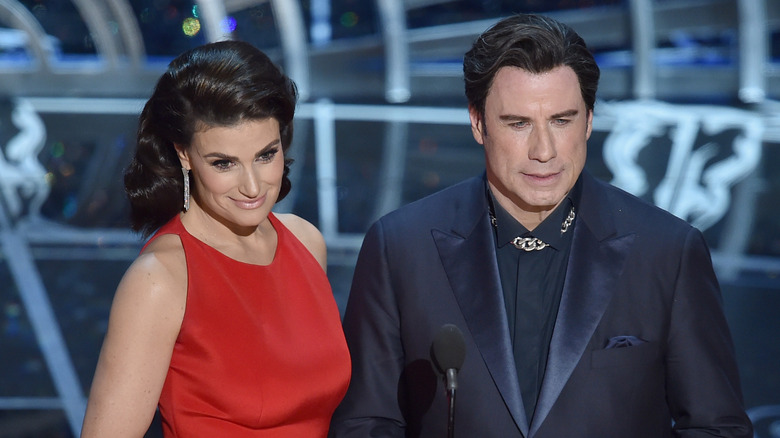 Kevin Winter/Getty Images
Idina Menzel may have made her name in show business thanks to her stellar talent, however, there are plenty of people who likely found out about Menzel's name when one of the biggest stars in Hollywood messed it up at one of the biggest annual events in the entertainment industry.
Back in 2014, John Travolta was tasked with introducing Menzel during the live Oscars ceremony. However, in what was a major and seriously cringe-worthy blunder, he mispronounced her name (and not even just slightly) when he mistakenly called her "Adele Dazeem." He later addressed what had happened in a statement that referenced one of Menzel's beloved songs from "Frozen," writing, per Entertainment Weekly, "I've been beating myself up all day. Then I thought ... what would Idina Menzel say, She'd say, 'Let it go, let it go!'"
As for Menzel, she later told Playbill, "The honest truth? Right when it was happening, I was like, 'What the f**k did he just say?' The orchestra is playing live, so it was like, 'Oh my God, I finally made it this big. He just f**ked up. The song is coming...! Get over yourself. You're so vain and conceited. Just go! Sing! Meryl Streep is there!'" Indeed, Slate notes that when Travolta made his mistake, "he created a new standard for superstardom: You're no one until you've had your name mangled by a confused, squinting John Travolta." So, there's that!