Why Idina Menzel Almost Didn't Get Her Role In Wicked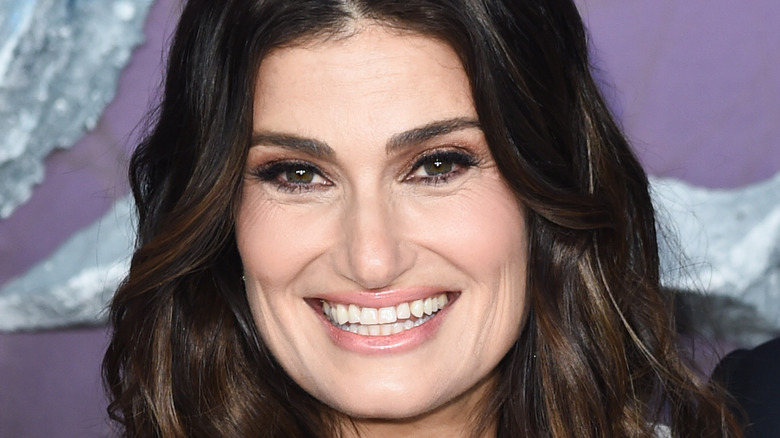 Shutterstock
Idina Menzel is a force to be reckoned with. The star has appeared in plenty of Broadway shows, television shows, and movies. She's starred as Maureen Johnson in "Rent" and then as Shelby Corcoran in "Glee," per IMDb. The actor also voiced Elsa in "Frozen," and because of Menzel's incredible voice, we can all be thankful that she gave us the gift of "Let It Go," which we had stuck in our heads for the better part of 2013. 
Menzel is nothing but grateful for "Frozen's" success. " 'Frozen' has only been a gift in my life," she told USA Today of the role. "It allows me to be a role model, but it also reminds me of what I want to be in my own life. When you're a role model, you have to practice what you preach," Menzel continued. "I can stand up onstage and somehow personify confidence or self-esteem," she says. 
"But if I'm not feeling it, if I'm having a bad day myself, I need to listen to the music and the words of the character I play and remind myself, 'Don't be afraid to find that feeling, that thing inside, that makes me so special.'" Wow. 
Menzel has amassed an incredible fortune thanks to her singing talents, and she's one of our absolute favorites. But not everything in Menzel's career has come easy. Keep scrolling to find out why Menzel almost missed out on the role of Elphaba in "Wicked."
Idina Menzel had a Wicked audition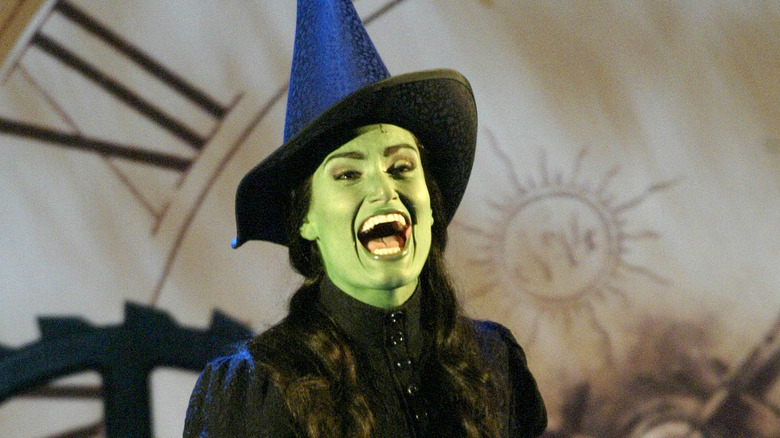 Frank Micelotta/Getty Images
Idina Menzel may be one of the most powerful vocals in the industry, but that doesn't mean she hasn't had some rough auditions. In an interview with Vogue, Menzel chatted about auditioning for "Wicked," which didn't quite go according to plan.
"I learned 'Defying Gravity,' and I was so excited to do it because I just fell in love with the song, and it would make me cry at home all the time," she explained. "I practiced the really high note, and I got to that part, where you go, 'You won't bring me down,'" she added. "And I was singing beautifully the whole time, then I got to, 'You won't bring me,' and I choked." Yep, it happens to the best of us.
Luckily, the seasoned veteran was able to brush off the error and push through the rest of her audition. Talk about a pro! "I just said the F word so loud at the top of my lungs, and I looked at the accompanist, like 'Don't you start to play on or cut me off,' and then I took a deep breath and I went: 'Me.' And I just nailed it!" Director Joe Mantello said that her performance was "evil and witchy," thus earning her the part that she was made to play. Phew. We're so glad that she was able to recover from the blunder. Can you imagine "Wicked" without Menzel? It's like a piece of toast with no avocado spread...