Why Taye Diggs Felt Guilty After Divorcing Idina Menzel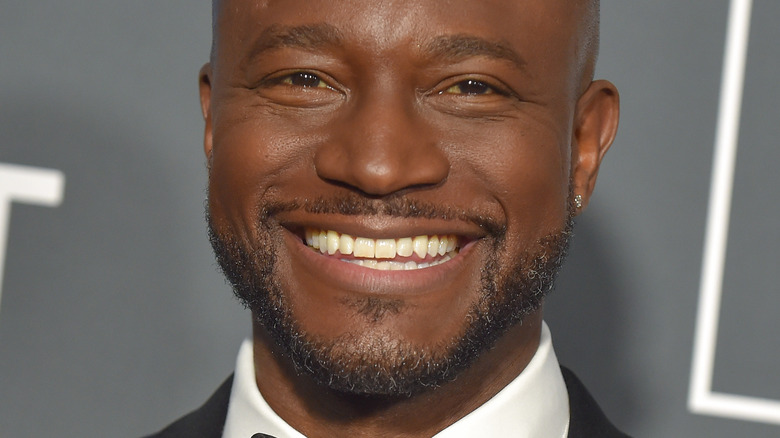 Shutterstock
Like many other couples in Hollywood, the love story between Taye Diggs and Idina Menzel just didn't have a happy ending. They first met on the set of the Broadway musical "Rent" in 1996 (per the Daily Mail), and they later went on to star in the on-screen version of the musical as well. Menzel and Diggs dated for quite some time before tying the knot in 2003, per People. The couple shares one child, a son named Walker. 
Diggs and Menzel called it quits in 2014. But the two still share kind words about one another from time to time, which is exactly what Diggs did on an episode of "The Drew Barrymore Show." "'Rent' is the gift that keeps on giving. I met my baby mama there, it was the beginning of my career," he told Barrymore. "That's where it all started." He continued, raving about Menzel and how wonderful she is, proving that there's no bad blood. "Walker's mother, Idina, Idina Menzel, it's been really great," Diggs said. "I love the fact that I was there at the beginning. She made history in that show and continues to make history with her singing and whatnot, and to know that I was right there, I love sharing that with my son."
While the two seem to have the co-parenting thing figured out now, it was hard for them to pull the plug. Keep scrolling to find out why Diggs felt so guilty about divorcing Menzel.
Taye Diggs knew he and Idina Menzel were a likable couple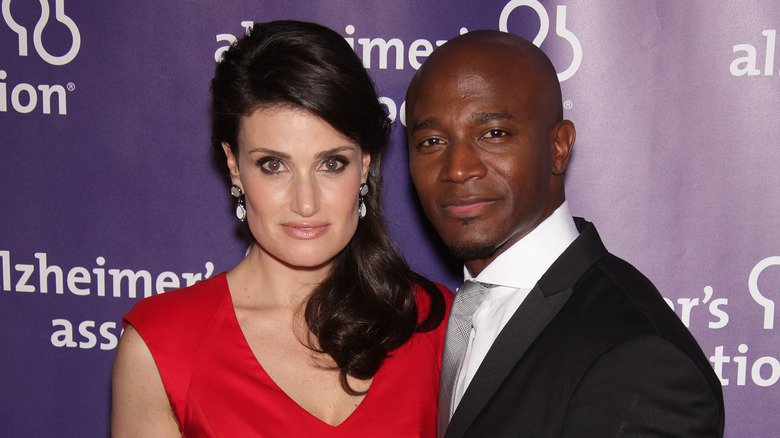 Shutterstock
It's not fun to see any love story come to a close, especially one between former co-stars. Because Taye Diggs and Idina Menzel starred together in "Rent," many people just felt a connection to their relationship. Diggs admitted to Redbook in 2014 that he was worried about divorcing Menzel because he knew some people might be upset about it. And like a gentleman, he didn't want to upset his loyal fans. Not going to lie; we really appreciate him thinking about us. 
"I'd be lying if I said there weren't times when I thought, Oh, man, people are going to trip out [if we split]. Maybe they thought it was cute that we met in 'Rent,'" Diggs shared when asked about how the internet broke after the news of their divorce. "There weren't a lot of couples like us in the theater community—and I know there aren't a lot of performers as talented as she is... and then you have the whole mixed [race] thing." He shared that it was easy for people to be on their side, and that's one of the reasons why it proved to be a tough pill to swallow. "It was easy for people to root for us. Right now, we're still trying to figure out a lot of stuff because we're on different coasts, and our son is getting older," he said. 
Despite Diggs' thoughtful statements, fans understand that you have to do what makes you happy!