What Idina Menzel And Taye Digg's Relationship Is Like Now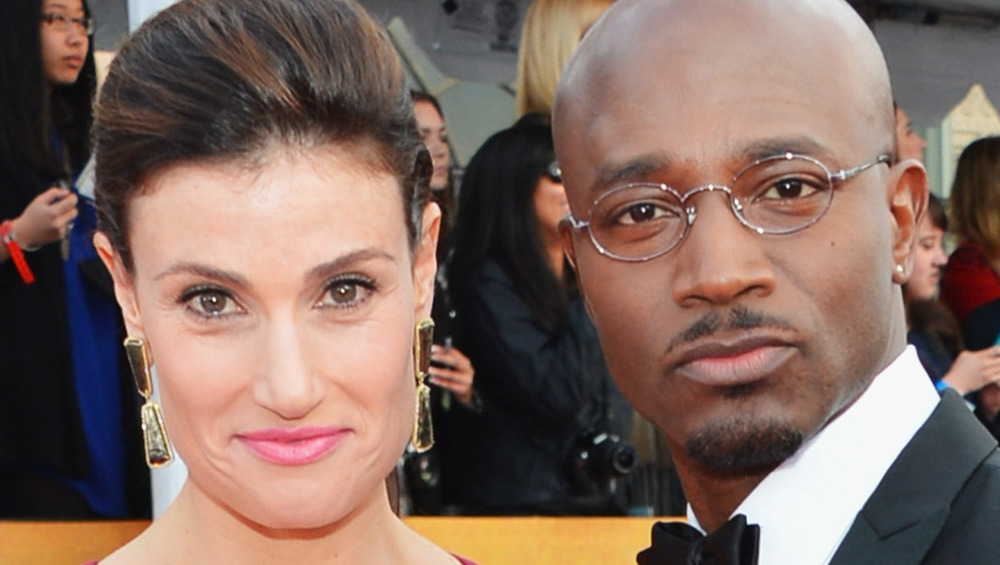 Alberto E. Rodriguez/Getty Images
Idina Menzel and Taye Diggs have spent more than 525,600 minutes together. In fact, they spent 11 years together. The couple met in 1995 on the set of Rent as original cast members in the Broadway musical.
Menzel and Diggs married in 2003 and divorced in 2014. After more than 10 years of marriage, the split came as a shock to fans, Menzel and Diggs had one priority... their son. In an interview with People, Menzel said that their focus is totally on their son. "Your child comes first, that's all," she said, talking about their son Walker. "It's all about that. He comes first and you have to get past your own egos and you never talk bad about each other."
While the real reason for the Broadway legends divorce isn't quite known, they seem to have their co-parenting down and there doesn't seem to be any bad — or wicked — blood between the two.
There are no 'wicked' feelings between Idina Menzel and Taye Diggs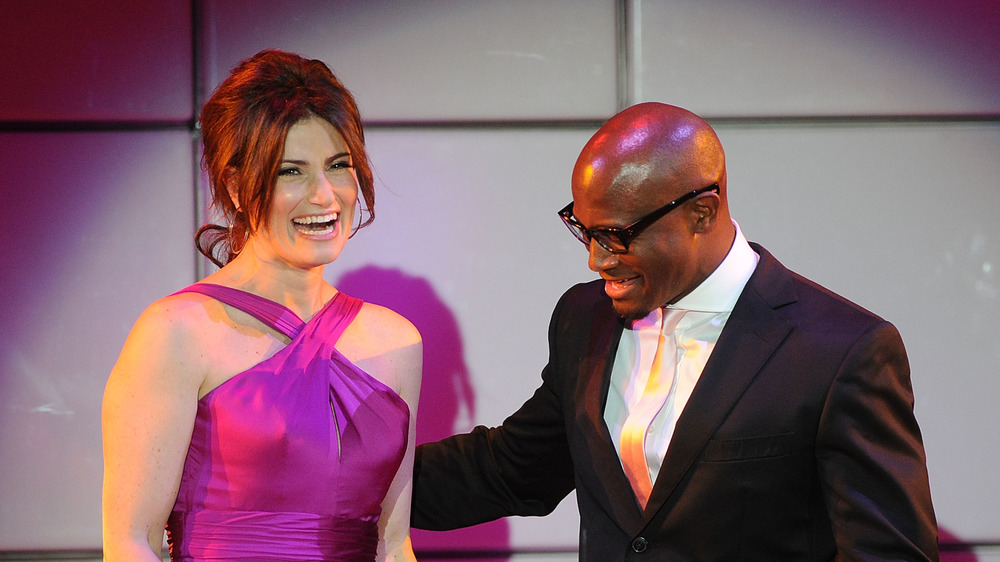 Jason Merritt/Getty Images
Since the divorce, Idina Menzel has gone on to marry Aaron Lohr, who's also familiar with her past in Rent and even appeared in the 2005 film adaptation of the musical. However, Taye Diggs is not remarried. He was, however, in a five-year relationship with Selling Sunset's Amanza Smith. While the two seem happy in their new lives, Diggs continues to compliment his ex.
In an interview on The Drew Barrymore Show in January 2021, Diggs talked about the impact of Rent and mentioned Menzel. "Well, Rent is literally the gift that keeps on giving... I met my baby mama there, it's the beginning of my career, and even today, you know, we're still getting together." He went on to talk about his ex and had nothing but wonderful things to say, and beamed that he got to be there from the beginning to see the world fall in love with her, too.
"Even Walker's mother, Idina Menzel, it's been really great," he said, referring to their now 11-year-old son, Walker Nathaniel Diggs. "I love the fact that I was there at the beginning. She made history in that show and continues to make history with her singing and whatnot. And to know that I was right there, I loved sharing that with my son. Like, Daddy was there when the world first listened to her. So that's cool as well."
It seems like there's still lots of love there, and no wicked feelings.