Billy Ray Cyrus Denies Miley Cyrus Marriage Rumors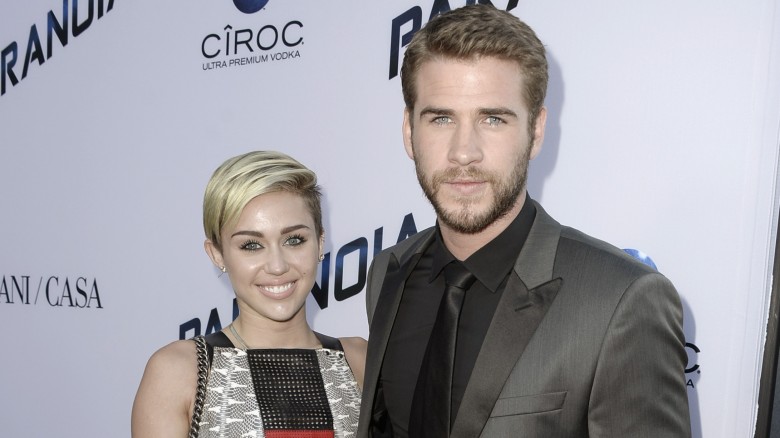 Getty Images
Don't be so quick to send Miley Cyrus and Liam Hemsworth a wedding gift just yet.
Rumors swirled that the "Wrecking Ball" singer and Hunger Games star tied the knot this weekend after her father, Billy Ray Cyrus, posted a photo on Instagram of a smiling Miley in a white dress (or top—it's only from the torso up, so it's hard to tell). Even more suspicious was Billy Ray's quasi-cryptic caption on the snap, which read, "I'm so happy...you are happy @mileycyrus."
However, after wedding chatter grew to a dull roar, Billy Ray chimed in again to deny that his daughter tied the knot with the Aussie hunk. He re-posted the same photo and wrote, "Whoa! Don't jump the gun. Been at work #StillTheKing. Glad to see so many love @MileyCyrus the same as I do #happy."
Miley's manager also shot down the matrimonial talk, scoffing to Us Weekly, "[It was] just some great photos that happen to have been taken in a white dress."
Still, it's pretty believable that Miley and Hemsworth may be marrying soon. After a 2012 engagement followed by a 2013 split, the pair have been engaged again since January 2016. A source told People at the time, "Miley is beyond happy to be engaged to Liam again. It might seem sudden, but they have been very close for the past few months...Miley wants to get married. His family was very hesitant about a marriage in the past, but they really got to know Miley better when she spent time in Australia a few weeks ago. Everyone seems excited that they are back together."
A source told Us Weekly that the couple can't seem to agree on wedding plans just yet, though they are still blissfully in love. "Miley is pretty adamant about having a small, private ceremony," the source said, "but Liam wants a really big wedding, so I'm sure they'll have to compromise." A source close to Cyrus also said that the pair scrapped their plans for a honeymoon in Bora Bora following a summer wedding in Australia, noting, "[Cyrus] is still very erratic in her decision-making."
Another insider didn't give a time-table, but said, "They're getting married on the beach. Miley and Liam do not want gifts. They're going to ask all of their guests to donate to a charity of their choosing."