Why Prince Charles' Garden Is Causing A Stir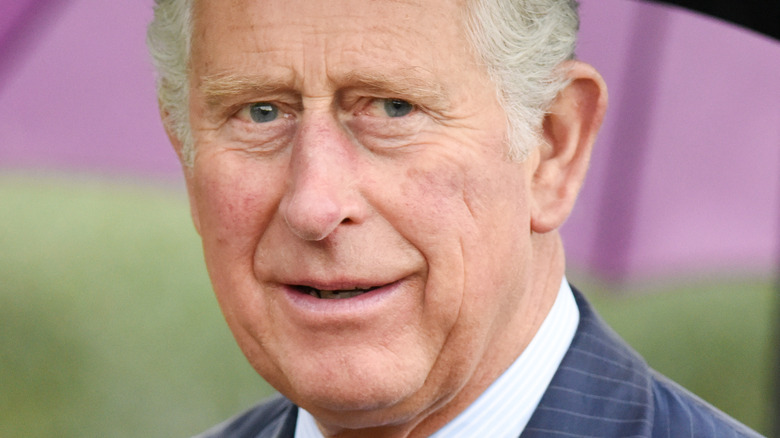 Shutterstock
There has been some upheaval in the British monarchy as of late, no doubt about it. With Prince Harry and Meghan Markle's groundbreaking exit, followed by their bombshell interview with Oprah Winfrey, it's no wonder things seem shaken up. In a different vein, the scandals that have followed Prince Andrew have been another blow to "the Firm" and then, of course, there was the death of patriarch Prince Philip.
Through it all, Prince Charles has remained a constant, though public opinion of him wavered after Season 4 of "The Crown" aired, offering a fictionalized account of his early relationship with Princess Diana. Nevertheless, Charles has remained a stable figure in the royal family and that's not going to change anytime soon. He is, after all, next in line to the throne.
Charles has also been famous for his green thumb. As the Los Angeles Times put it, he is "keenly interested in gardening and environmental issues." So it might not be a total surprise that his most recent gardening project is making headlines for a very special reason. Here's why.
Prince Charles grows a vegetable garden in the shape of the Union Flag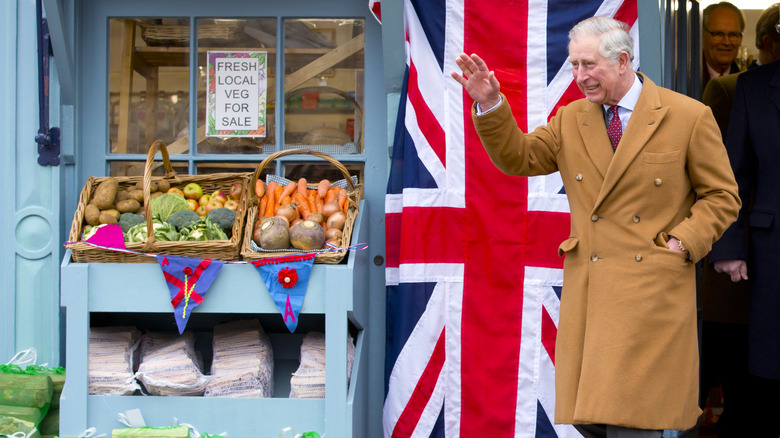 Max Mumby/indigo/Getty Images
In 2007, Prince Charles purchased the famous Dumfries House in Scotland, situated just south of Glasgow, according to the Daily Mail. The house, though meaningful to the local community, had fallen into disrepair and Charles has spent more than a decade returning it to its original glory. It won't be surprising that a huge emphasis for him has been the gardens on the estate and as restoration is completing, the Daily Mail got photographs of his landscaping. One photo reveals a carefully cultivated vegetable garden in the shape of the Union Flag.
The design is especially meaningful right now in England's standing with the rest of the United Kingdom, which consists of England, Scotland, Wales, and Northern Ireland, according to The Commonwealth. The Union Flag, or the Union Jack as it's sometimes called, is the national flag of the UK and symbolizes "a common British identity," as The Guardian notes. The fact that Charles used the symbol on his estate in Scotland may very well speak to potential turmoil within the UK. The Guardian wrote in March: "Scotland's place in the union is more doubtful than it has ever been."
With Queen Elizabeth II growing older, Charles is likely sending a message that speaks to hope for unity between the countries prior to his potential reign. And he's doing it in one of the best ways he knows how: through horticulture.