The Real Reason Nicolas Cage And Lisa Marie Presley Got Divorced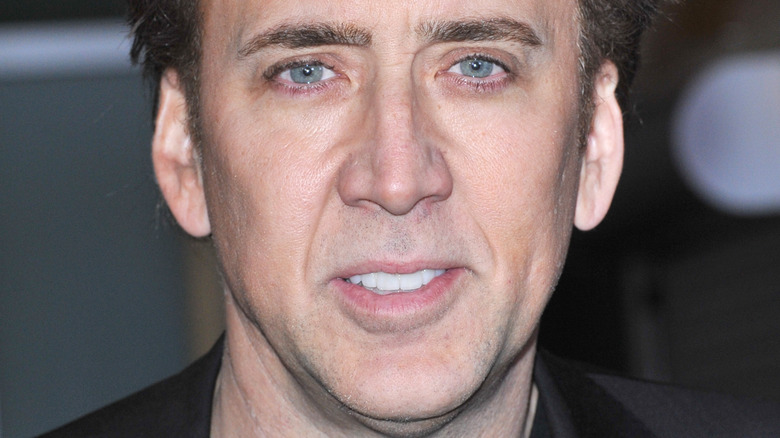 Shutterstock
Cast your mind back to 2002: George W. Bush was president, skinny scarves were the height of fashion, and Nicolas Cage tied the knot with none other than Lisa Marie Presley. Don't feel too bad if you can't quite recall that last one — the marriage only lasted 107 days, per Time. While this might seem like standard Hollywood whirlwind romance fodder, this relationship had a few odd twists and turns that make for truly fascinating stuff.
The pair first connected in 2000 at a party hosted by punk legend Johnny Ramone, per CNN. Although Presley was fresh out of her second marriage and there with her then-fiance, John Oszajca (per People), sparks flew, and she and the "National Treasure" actor soon became an item. 
So, why did this match made in oddball heaven not stand the test of time? While nobody outside the relationship can say for sure, it seems like Presley may have triggered the split with some questionable behavior. Read on to find out what she did.
What Lisa Marie Presley did that made Nicolas Cage decide to end things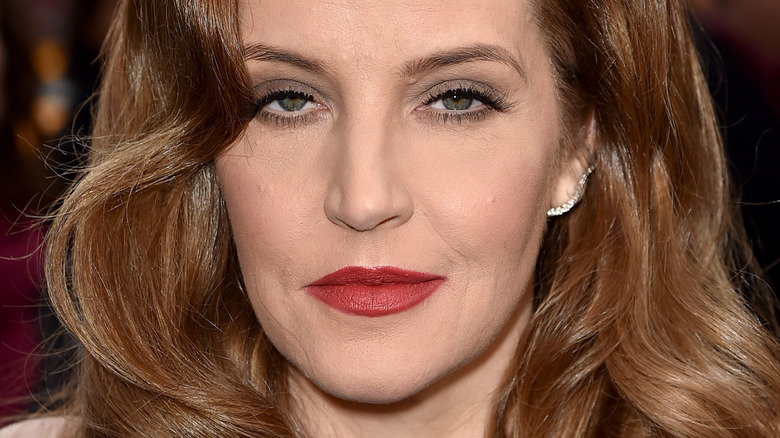 Kevin Winter/Getty Images
Lisa Marie Presley's marriage to Nicolas Cage was her third turn at the altar. Before marrying the "City of Angels" star, she had previously exchanged vows with musician Danny Keough, and later with none other than (take a breath!) controversial pop superstar Michael Jackson. Following in the footsteps of the "Thriller" singer would have intimidated anyone, but it seems it was her relationship with Keough that irked Cage the most.
Despite marrying Jackson a mere two months after her divorce with Keough, the two remained close. So close, in fact, that Keough continued to live in a guesthouse on Presley's property. While a certain level of intimacy is to be expected — the former couple share two children, after all — Cage apparently found this situation "highly inappropriate," according to IMDb, and it may have played a part in their decision to divorce. 
Of course, every story has two sides, especially when it comes to celebrity break-ups. Could Presley have had her own reasons for wanting to split from Cage? Keep scrolling to see.
What Lisa Marie Presley said about her divorce from Nicolas Cage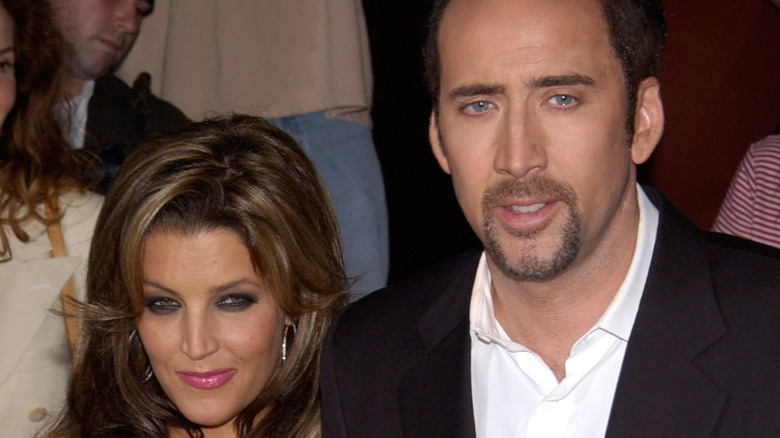 Shutterstock
In a 2003 interview with Larry King (via Express), Lisa Marie Presley likened herself and Nicolas Cage to "tyrannical pirates" whose union inevitably ended in a "sinking ship." The couple ended up divorcing in 2004 after filing for divorce just 107 days after the wedding.
In the same Larry King interview, Presley also highlighted her discomfort with Cage's obsession with her late father. Lisa Marie is, of course, the only child of iconic rocker Elvis Presley. Cage's fascination with the late singer is well-documented, with the actor reportedly going so far as to use him as the base for his performance in "Wild at Heart." Hmm.
While it's unclear whether Cage's Elvis fandom had anything to do with the split, the pair seem to have ended things on good terms. Shortly after the divorce, Cage even praised his ex on Jay Leno, calling her a "very honest person," via Express. Whatever the real reason things didn't work out, one thing is for sure: Sometimes, you just can't help falling in love.