Inside Phoebe Dynevor And Pete Davidson's Split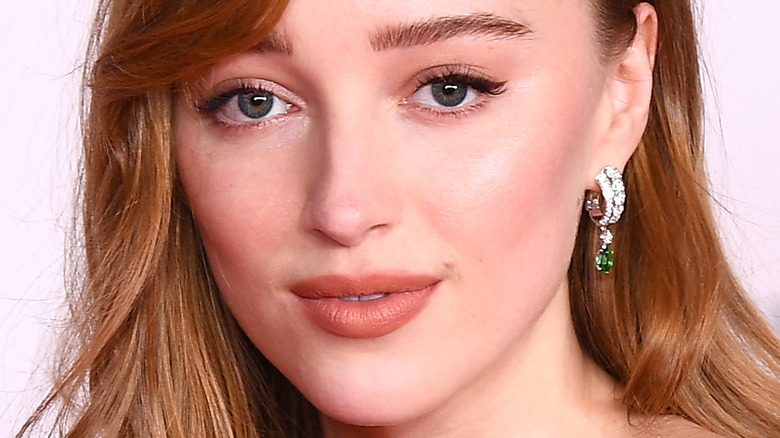 Jeff Spicer/Getty Images
It was a relatively short-lived romance for Phoebe Dynevor and Pete Davidson, who have split after just five months of dating, according to the Daily Mail. Rumors that Dynevor and Davidson were an item started back in February. At the time, there were reports that the actors were visiting one another across the pond when they weren't working, with Davidson traveling to the UK to spend time with Dynevor, and her hopping on a plane to New York, where she linked up with Davidson. It wasn't until July that the two took their romance public, according to People magazine. The pair cozied up together at Wimbledon — and appeared very loved up.
Less than three months earlier, People reported that Davidson and Dynevor were "really into each other," a source telling the outlet that Davidson had been "telling friends [that he was] serious about her." Things seemed to be going really well between the two, with Davidson even admitting that he was "dating [his] celebrity crush" during a Zoom Q&A with students at Marquette University that was shared on Instagram.
Flash forward to August, and we now know that Davidson and Dynevor are no more. "Pete and Phoebe's romance was a real whirlwind and from the start they were both totally committed. But as time has passed, it's become increasingly obvious it is going to be difficult to make this work," a source told The Sun. Keep reading to find out the real reason for their split.
Pete Davidson & Phoebe Dynevor had a long distance relationship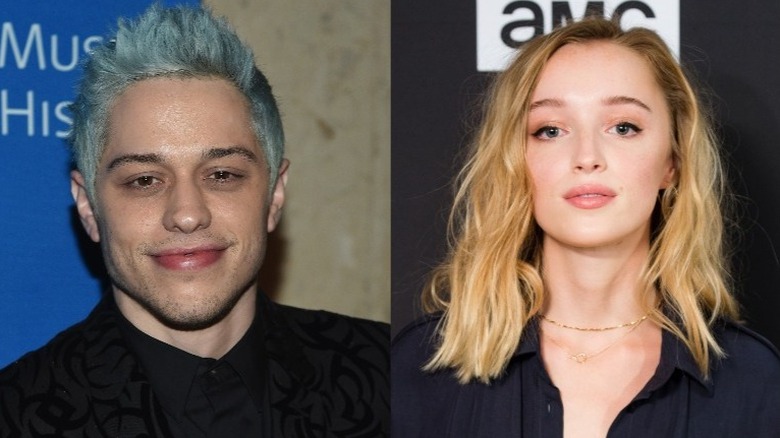 Jeff Spicer & Dimitrios Kambouris/Getty
Like many celebrity couples, Pete Davidson and Phoebe Dynevor found themselves carrying on their love affair while living in different time zones. However, their long distance relationship was even more complicated because they lived on different continents; it's a bit easier to hop on a jet heading from New York to Florida than it is to travel across the pond every time you want to see your special someone. A source told The Sun that it was the long distance between Davidson and Dynevor that ultimately caused their split. Of course, travel restrictions put in place due to the coronavirus pandemic have also had an effect.
Dynevor is filming the second season of "Bridgerton" in the UK while Davidson works on the New York City based "Saturday Night Live!" "Phoebe and Pete were last together in the UK in July but since he flew back to the States, he's not seen her. Obviously all the travel restrictions because of the pandemic have not helped. People can't just jump on planes and jet around the world when they want to. It has made everything more difficult," a source told The Sun.
While the source added that there's a lot of love between the two actors, it seems "the distance has put a strain on them." And as for a reconciliation, the source adds that it probably won't happen. 
Pete Davidson & Phoebe Dynevor may be over for good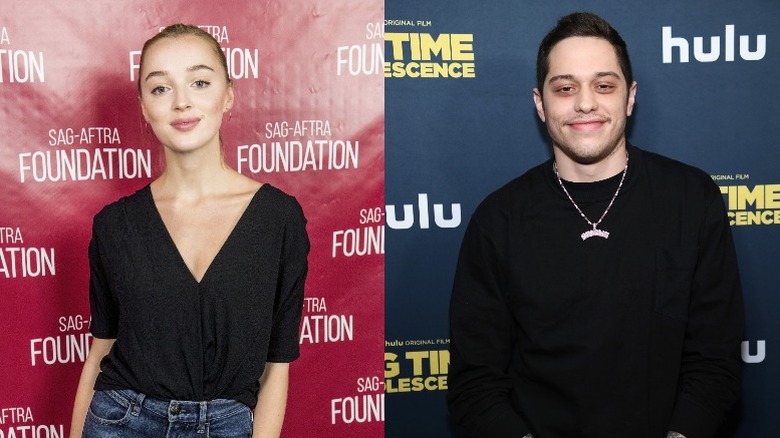 Timothy Norris & Dimitrios Kambouris/Getty
It seems as though Pete Davidson and Phoebe Dynevor's love wasn't the lasting kind. A source told The Sun that, while their friends "think they make a great couple," the long distance thing is "completely unworkable." The insider also implied that the actors are still friends, perhaps splitting amicably, but won't rekindle their romance "unless something drastic changes." 
Davidson has had quite a few high profile relationships over the past couple of years. He dated — and was engaged to — Ariana Grande, and he's been linked to Kaia Gerber, Margaret Qualley, and Kate Beckinsale in recent years. "The Suicide Squad" actor doled out his best dating advice during a chat with "The Breakfast Club" back in May. The key, he says, is honesty. "I'm just very, very honest. I think what a lot of people do is they try to put on — not even their best self — but almost a version of themself that they would like to be. And eventually, that will unravel, you know?" he said, adding, that he also thinks that "communication is key." And while all of that might be true, those qualities were no match for a long distance love.