What Tara Reid Blames For Her Embarrassing Interviews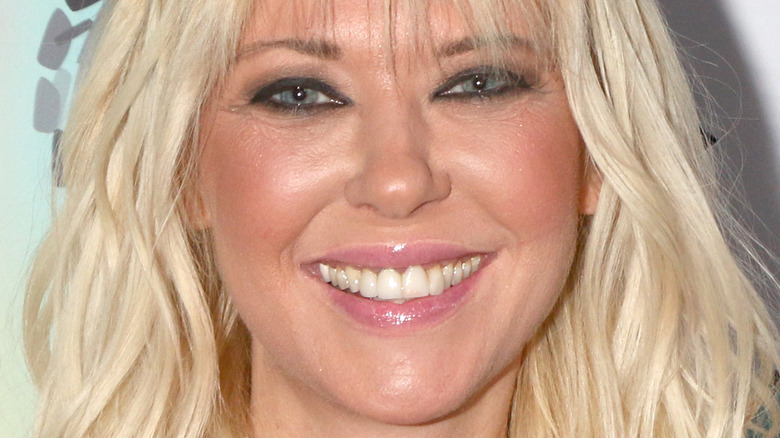 Shutterstock
From calling your teacher "Mom" to falling face-first into a puddle, we've all suffered through some sort of embarrassing incident. Luckily, most people's red-faced moments only pop up at family gatherings or in front of friends. For many celebrities, however, a shameful story is always just a click away. No one knows this better than "American Pie" star Tara Reid, who's had a truly astounding amount of mortifying moments, as detailed by The Things.
Over the years, the actor has seen her profile go from promising young starlet to party girl punchline. Once starring in cult favorites such as "The Big Lebowski," Reid soon became known for her wild antics and public gaffes. To her credit, the bubbly blonde seems to have taken her ditzy persona in her stride, cashing in with roles in critically panned, but commercially successful movies such as "Alone in the Dark" and the "Sharknado" franchise.
However, Reid has on occasion defended some of her more cringeworthy incidents. Read on to find out what she had to say.
Tara Reid has a surprising reason for her embarrassing interviews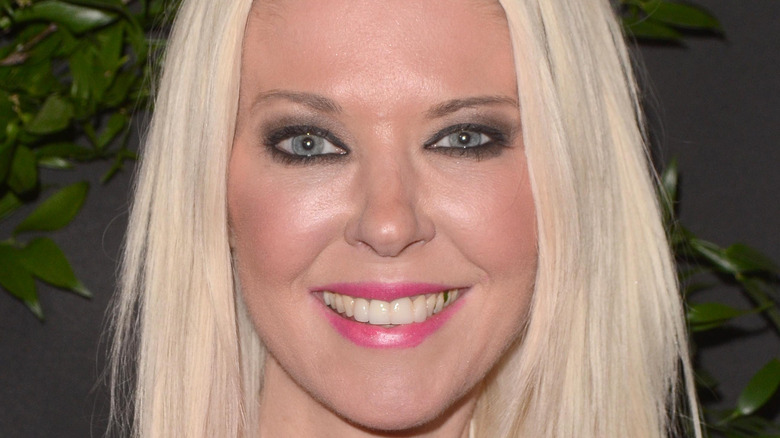 Shutterstock
You'd think the lowest point for Tara Reid would be starring in the famously awful "Sharknado" franchise. That is unless you've seen the shocking interviews of her trying to promote the film. The clearly disoriented actor slurred through her words and gave some truly bizarre answers, prompting fans to speculate that she might have fallen prey to her addiction.
Reid, however, had a fairly straightforward explanation for her strange behavior: back pain. As reported by ET Canada, Reid was suffering from agonizing back pain, leading to her confused and somewhat incoherent demeanor during the interviews. "Tara wasn't feeling well and been having serious back pain throughout her time being in NY. Despite being in pain, she pulled through and did as many interviews with a smile as she can," Reid's representative told the outlet in 2018. Rather than suffer through more media gaffes, she eventually opted to cut her press tour short.
While Reid had a reason to back up her head-turning interviews for "Sharknado," her other public outings weren't able to be explained as eloquently. Keep scrolling to learn about some of Reid's most shocking moments.
What are some of Tara Reid's most embarrassing moments?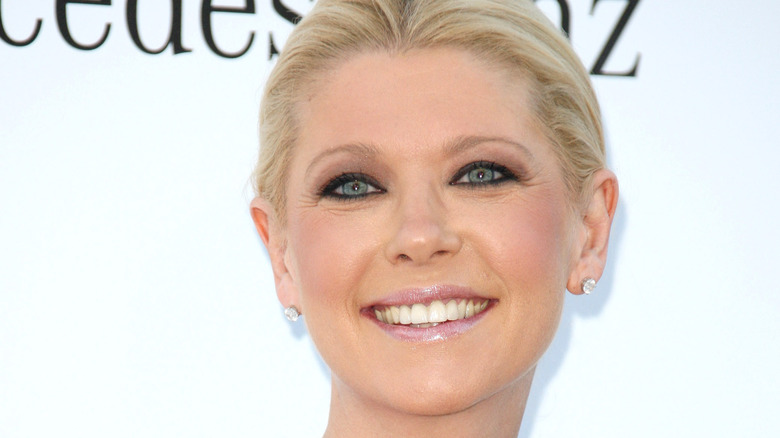 Shutterstock
Despite starting her acting career at the age of 6, the majority of people will probably find it easier to list Tara Reid's blunders than her actual movies. From her unfortunate wardrobe malfunction at P. Diddy's birthday party to getting kicked off planes, the "Josie and the Pussycats" star often receives attention for all the wrong reasons.
Tragically, a lot of these incidents seem to stem from Reid's struggles with substance use. The "Scrubs" actor checked herself into rehab in 2008, telling In Touch: "I didn't like the person I was ... It was the greatest decision I ever made. Rehab saved my life." Unfortunately, her sober phase was short-lived, with TMZ releasing footage of her heavily intoxicated in 2012. In 2018, though, Radar reported that she is focused on sobriety and that colleague Steve Stanulis said she's "in a good place."
For what it's worth, Reid has at least tried to offer an explanation for some of her more bizarre behavior, as detailed above. Whatever the reason for her strange interviews, it seems that Reid is determined to change the public's perception of her. She has recently taken on a string of production duties, telling W magazine in March that she would like to be taken more seriously. We wish her the best!
If you or anyone you know is struggling with addiction issues, help is available. Visit the Substance Abuse and Mental Health Services Administration website or contact SAMHSA's National Helpline at 1-800-662-HELP (4357).