The Advice Nick Jonas Has For Ariana Grande Joining The Voice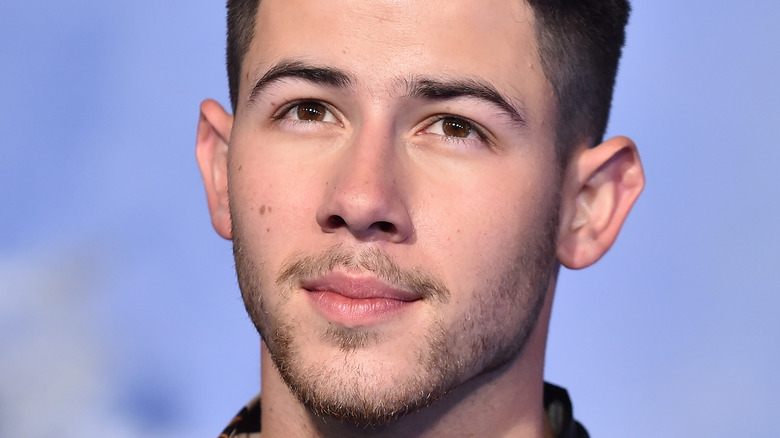 Shutterstock
It's no secret Ariana Grande is joining 'The Voice' for Season 21, but fellow judge Nick Jonas has a tip for her.
He joined judges Blake Shelton and John Legend on the August 16 episode of "The Kelly Clarkson Show" where he dished out a few words of wisdom for the singer taking his spot at the judging table. "Ariana, as we all know, is one of the best singers in the game," he said. "She's gonna be an incredible coach. I think the only advice I would give is just not to trust any one of you [Shelton, Legend, and Clarkson]. She's gonna kill it. She'll be great." Hopefully Grande is taking notes!
When Clarkson asked the other judges for their thoughts on the new addition, they did not hold back. "She watches the show, she knows about Blake," Legend said in a playfully suspicious tone. As for Shelton, he didn't appear worried, adding, "I just hope I don't step on her. Look at her, she looks so tiny." Legend emphasized Grande's "fervent" fan base, noting "they're in trouble" if they come out to vote. Shelton, however, was as confident as ever, saying, "They pay me to win," getting a few laughs from the audience.
So how does Grande herself really feel about sitting in a red chair this season? Keep reading for more details.
Ariana Grande is more than ready to join 'The Voice'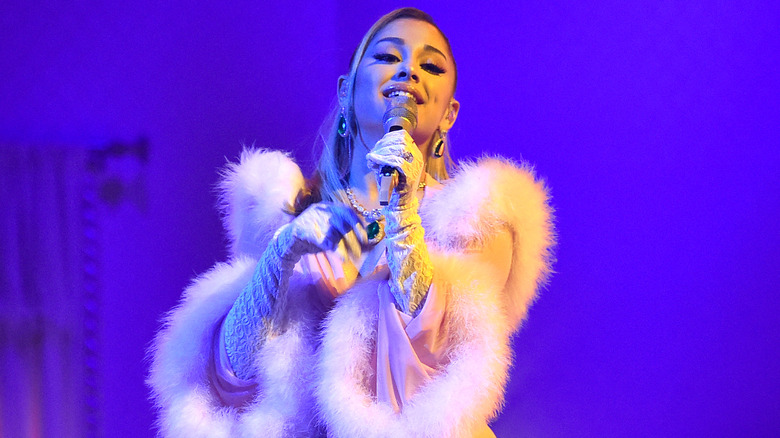 John Shearer/Getty Images
Ariana Grande is bursting with excitement over her seat at the judges' table on Season 21 of "The Voice!" She took to Instagram on July 26, writing, "I adore these humans so much and am already an emotional wreck worrying about saying goodbye to everyone the day of the finale and nothings even happened or aired yet." She added, "I love these people and this crew and my TEAM OH MY GOD and everything about this."
The hype is real from her sneak peeks and she took it to another level on August 16 when she revealed Kristin Chenoweth would be her battle advisor for the season. "Ladies and gentlemen, I am honored to announce that my battle advisor for @nbcthevoice is the absolute queen of vocals, of funny, of technique, of kindness, of brilliance and of my heart, the one and only @kchenoweth !!!!" she wrote. "I cannot tell you how thankful I am to have shared this with her and to have been able to 'teach' with someone i have learned the absolute most from." Grande and her team are clearly ones to watch this season!