The True Meaning Behind 'From The Garden' By Isaiah Rashad Featuring Lil Uzi Vert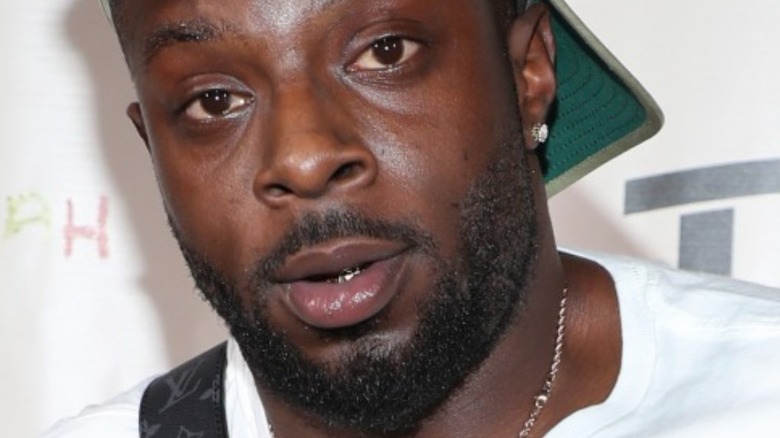 Jerritt Clark/Getty Images
Fresh off a five-year hiatus, Isaiah Rashad is back with a vengeance with his July release, "The House is Burning." The record, which contains features from prominent artists such as SZA, 6lack, Jay Rock, Duke Deuce, and most notably Lil Uzi Vert, includes 16 diverse tracks — all of which declare Rashad's triumphant return to the top of the hip-hop kingdom.
Signing with Top Dawg Entertainment — the label which also boasts the talents of Kendrick Lamar, Schoolboy Q, Jay Rock, and Ab-Soul — in 2013, Rashad made waves in the hip-hop community with his performance at the BET Hip-Hop Awards, followed by the critically-acclaimed "Cilvia Demo" a year after. Rashad followed up with 2016's "The Sun's Tirade," which also got positive reviews before being forced to take a backseat from the spotlight for five years. After struggling with addiction and financial collapse, a stint in rehab and lots of group therapy were enough for the Tennessee-born rapper to get back on his feet again, as detailed in Fader. Now, with his latest release, the rapper is back to reclaim his throne. Featuring his hit single "From the Garden" featuring Lil Uzi Vert — which recently cracked the Billboard Hot 100 — Rashad "came out bustin'" with no remorse.
So what is the true meaning behind "From the Garden?" Read on to find out!
Isaiah Rashad tells a tale of two lives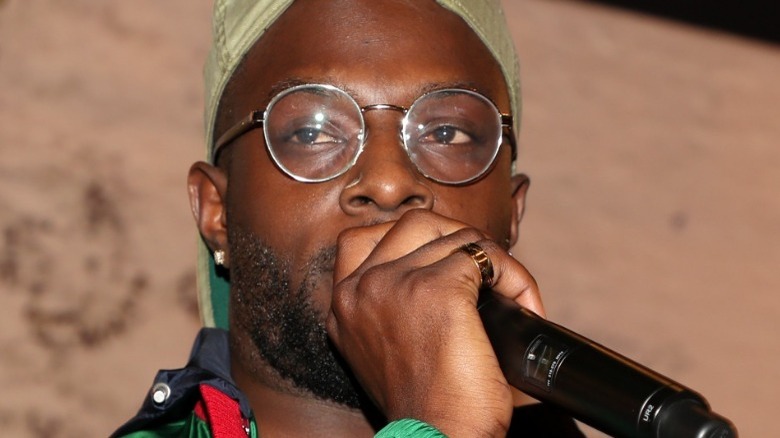 Jerritt Clark/Getty Images
Prefaced with a big band jazz sample, the track abruptly cuts and segues into Rashad's hypnotic, staccato flow on the hook. "Came out bustin'," Rashad repeats numerous times, essentially signaling a grand proclamation of his return.
Rashad's verses are rife in sexual promiscuity ("... came out f*****g on your cousin") and a braggadocio swagger that is rooted not in insecurity but through earned battle scars from precarious life situations. The line "​​Check my hunnids, check my onion, we watch cable at my auntie's / 'Cause my papa wasn't trappin', but my uncle up to somethin'" offers a peek into Rashad's personal life without revealing too much. This line alone depicts two contrasting realities that Rashad has faced throughout his life — one of grandiosity as he checks his "hunnids" and one of economic turmoil, given that his father wasn't bringing home money.
Speaking to Fader, Top Dawg Entertainment President Moosa Tiffith referred to Rashad as a "true writer" and noted that Rashad "still feels like a regular person who can relate to both the average everyday human and the rich guy going to the club." Tiffith also noted Rashad's authenticity as an artist, stating, "He doesn't have to make nothing up. His struggles have created real character and he's come out the other side, strong and unbroken."
Lil Uzi Vert added flair to the track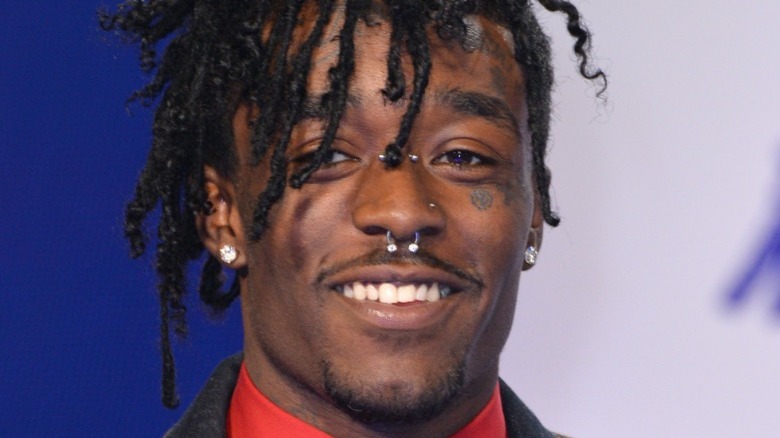 Shutterstock
Lil Uzi Vert, one of the original SoundCloud overlords, also appears on the track and reciprocates Rashad's energy with his flair, amping up the sexual overtones and braggadocio in the process.
Speaking to Apple Music, Rashad revealed that the track originally featured a different beat but was swapped for one he made at his "mom's crib about four years ago." He continued, "[Uzi] said he was going to do some s*** for me... so we asked him [for a feature], and he did it." Lines from Uzi such as "All of these b*****s, they look good to me" and "I'm tryna get all the motherf*****g cheese / B****, I'ma boss up wherever it be" further add to the picture Rashad painted prior — one of overt sexuality while also trying to level up economically and professionally. And though Rashad has battled his addictions, Uzi introduces the element of drugs in the line, "She on the ecstasy, I'm on the bean" — successfully intertwining drug-related imagery with sexual wordplay.
"From the Garden" ultimately serves as a cocktail for redemption for the formerly-embattled Rashad (with help from Uzi) while also highlighting the dichotomy of being a regular person versus the jet-setting rapper his talents and artistry have afforded him.