Are Ken Jennings And James Holzhauer Friends?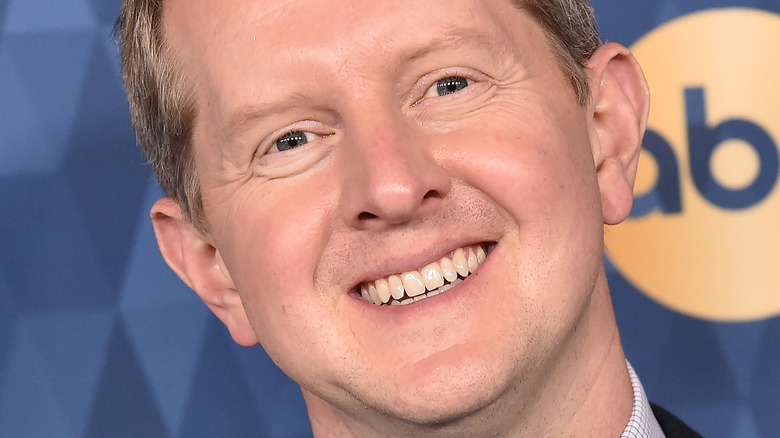 DFree/Shutterstock
Throughout the long-running history of the brainiac game show "Jeopardy!," two men have emerged as television champions — Ken Jennings and James Holzhauer. Jennings, who became a household name in 2004 for his record-breaking run on the show, holds the current "Jeopardy" record for winning 74 consecutive games. Although Holzhauer follows in second place at 32 games from 2019, he amassed the most single game winnings at $131,127, per the "Jeopardy!" hall of fame.
Jennings and Holzhauer appeared together, along with fellow contestant Brad Rutter, on "Jeopardy!" in January of 2020, for the show's spinoff competition "Jeopardy! The Greatest of All Time." The three men competed for $1 million and bragging rights for being the show's best contestant. Jennings won first place, followed by Holzhauer in second and Rutter in third. Considering the close rivalry between the two game show champions, many viewers have wondered if Jennings and Holzhauer are friends in real life. Here's what to know.
Ken Jennings and James Holzhauer became friends off camera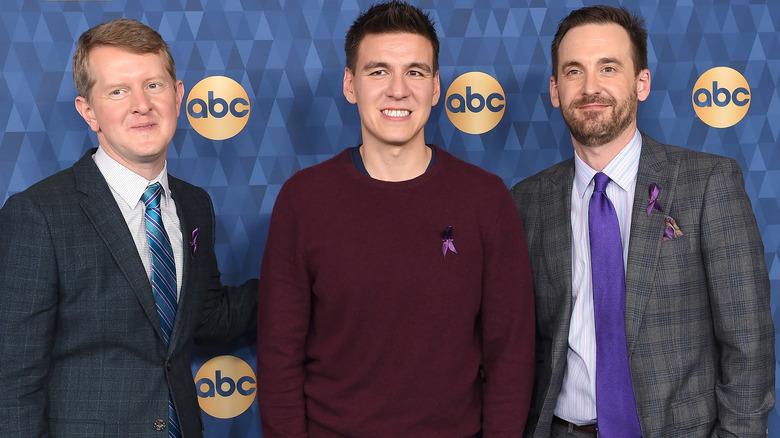 DFree/Shutterstock
Despite their rivalry as "Jeopardy!" champions, Ken Jennings and James Holzhauer, according to People, met once before the show and are now friends. Following Jennings' win on "Jeopardy! The Greatest of All Time," he told the publication more about their friendship. "We actually met briefly in Seattle, when I hosted a trivia night at a local music festival, although I didn't remember. But he reached out after his show and had some questions about 'Jeopardy!' fame. And yeah, we've actually become very good friends, even though we have very different 'Jeopardy!' styles," Jennings said.
However, their relationship didn't stop Jennings from studying Holzhauer's "Jeopardy!" ways to secure a win, explaining, "You have to bet big. That's the only way to beat him. I watched so many James Holzhauer tapes, just to prep for this. It's a tribute to how he's changed the game, his dominance. ... Brad and I just knew intuitively that whoever would win was going to do it by doing their best James Holzhauer impression."
Ken Jennings and James Holzhauer reunited for other games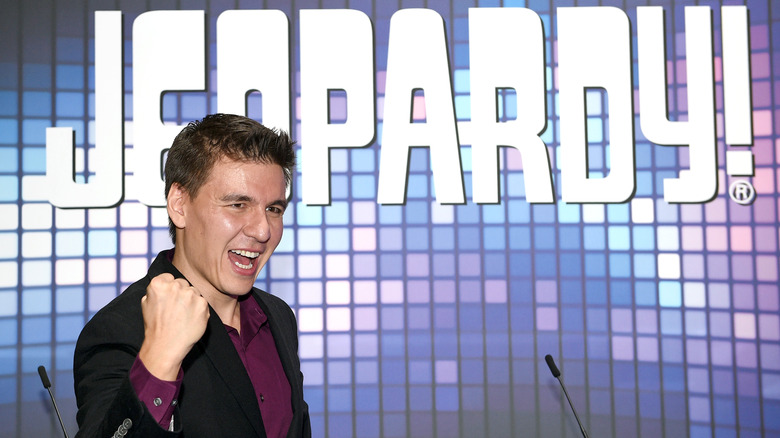 David Becker/Getty Images
Ken Jennings and James Holzhauer joined forces once more in December of 2020, this time for an episode of ABC's game show "The Chase" — which premiered in January 2021, according to Seattle Times. "I think all of us bring our own spins to the thing," Holzhauer said about their appearance, during a Zoom press junket. "Ken is a nicer guy than either Brad or I seem to be and you get the sense that he feels really bad when he has to eliminate the contestants. I did not have this problem, shall we say."
In addition to the game show circuit, Jennings and Holzhauer also attended a Seattle Mariners baseball game in June of 2021 — sparking jokes after posting pictures together on Twitter.
"48000 seats at T-Mobile and I had to pick this one," Holzhauer captioned. Jennings followed suit, replying to his fellow "Jeopardy!" contestant, "You buy a ticket in the 'Game Show Dad' section, you take your chances." While the pair haven't appeared together since, it's clear that their friendship is still going strong.