The Truth About Charli D'Amelio And Chase Hudson's Relationship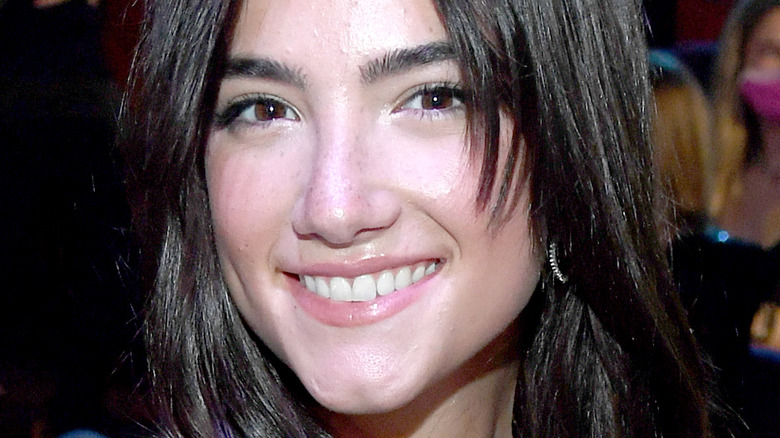 Kevin Mazur/Getty Images
In recent years, TikTok stars Charli D'Amelio and Chase Hudson, also known as Lil Huddy, have been making headlines for their relationship. The two are both online sensations with huge fanbases, therefore, it comes as no surprise that so many people have been invested in their romance. While D'Amelio and Hudson may be considered "couple goals" to some, Hudson actually partnered up with a different TikToker prior to being with D'Amelio.
As previously reported by Seventeen, the "21st Century Breakdown" hitmaker ended it with Cynthia Parker in July 2019 after dating her for three months. "me n cynthia are no longer together. love the gal to death but things just haven't been working out. i hope y'all understand," he tweeted. Four months later, Hudson and D'Amelio collaborated with one another for a TikTok video and fans noticed their connection with one another.
As time went on, people couldn't help but wonder if the duo was actually together or not. Keep reading to find out how their relationship ended up unraveling.
Chase Hudson was accused of cheating on Charli D'Amelio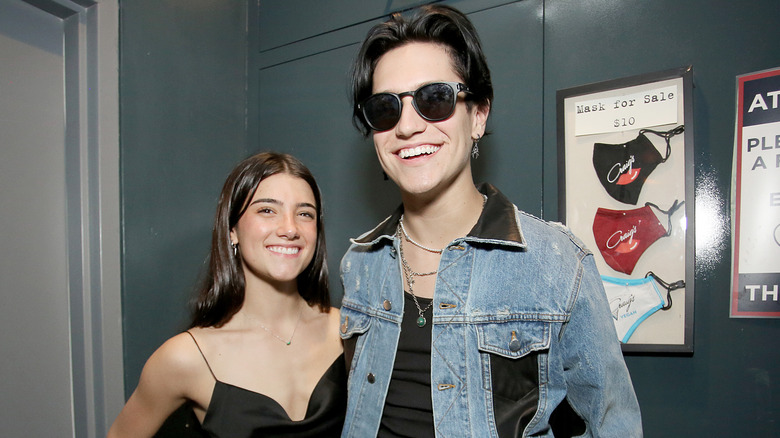 Rachel Murray/Getty Images
After fans noticed Charli D'Amelio and Chase Hudson's chemistry in their first TikTok together, they started to keep a close eye out on future content. According to Seventeen, D'Amelio shared a cozy snapshot of the pair on Instagram on December 21, 2019. However, nothing was said about a relationship.
After they were seen kissing in the background of a New Year's Eve video, fans were certain they were an item. With that being said, just a couple of days later, D'Amelio expressed on Instagram Live that she wasn't with anyone. "No I'm not dating anyone right now. I'm allowed to just take things slow," she said, per Seventeen. After months of speculation, they confirmed they were boyfriend and girlfriend by posting tributes to each other on Valentine's Day. In February 2020, Hudson opened up about their relationship to Entertainment Tonight. Even though the singer specified they were exclusive, he also mentioned they "don't want to put a label on it yet."
Everything seemed to be going great between the two until Hudson was accused of cheating on D'Amelio in a diss track called "Still Softish" by Josh Richards and Bryce Hall. After Richards claimed his girlfriend Nessa Barrett received explicit DMs and pictures from Hudson while he was D'Amelio, that's when their relationship appeared to be rocky. D'Amelio kept quiet about the accusations while Hudson had already predicted in a tweet that a diss track was going to be made.
Charli D'Amelio and Chase Hudson apparently have had an on-and-off relationship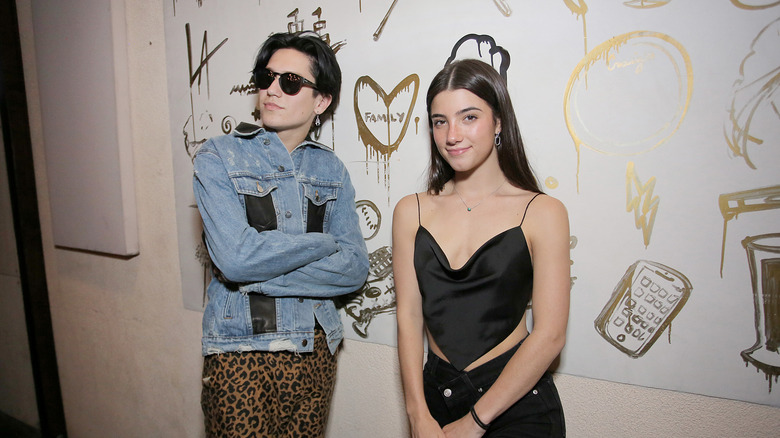 Rachel Murray/Getty Images
Less than a month after Chase Hudson was accused of cheating on Charli D'Amelio, the two announced they had split via their Instagram Stories on April 13, 2020, per Seventeen. However, fans believed they got back together the following month after Hudson honored D'Amelio on her birthday. "Happy birthday Char have a hell of a day you deserve the world," he tweeted, adding the white heart emoji.
The pair would go on to hang out with one another again and filmed more TikTok videos together. But, just when all seemed good with the duo, D'Amelio accused her ex of cheating on her in July 2020 in a now-deleted tweet. After they apologized for their actions and informed fans they would be dealing with the matter privately, they teamed up together for another TikTok video a month later.
Eight months passed and D'Amelio appeared in Hudson's music video for "America's Sweetheart," where she played the role of his love interest. Even though it may seem they got back together, they both confirmed to TMZ that they are "just friends." In May 2021, they both attended the iHeartRadio Music Awards and posed on the red carpet together. As of this writing, neither has confirmed whether they're back together and seem to be remaining low-key about their current status.